And the winners are ...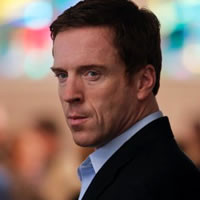 Shows with Most 2012 Emmy Wins

| | | |
| --- | --- | --- |
| 1 | Game Change (HBO) | 4 |
|   | Homeland (Showtime) | 4 |
|   | Modern Family (ABC) | 4 |
Winners of the 64th Primetime Emmy Awards were announced Sunday night in Los Angeles in a ceremony televised live on ABC, and while Modern Family cleaned up (as expected) in the comedy categories, first-year cable drama Homeland was the stunning winner in the major dramatic categories. Each of those shows won four awards on the evening, as did the HBO movie Game Change.
As always, HBO was the year's most-awarded network, picking up six trophies Sunday night to go with the 17 earned last week in the "creative arts" ceremony; the network's total of 23 victories this year was ahead of its 2011 first-place total of 19. CBS finished second among networks this year with 16 wins, followed by PBS with 12.
The biggest loser of the evening was AMC's Mad Men, which failed to win a single award this year despite 17 nominations (beating a long-standing record held by The Larry Sanders Show and Northern Exposure, which each had gone 0-for-16). Another loser? The Jimmy Kimmel-hosted broadcast itself, which didn't receive a very enthusiastic response from critics. We'll sample their reactions in a moment (and we'll also reveal which experts and Metacritic users were most accurate in their predictions); first, let's look in greater detail at this year's winners.
Listed below are this year's Emmy winners in each of the major categories (including some of the creative arts winners named last weekend). A complete list of winners in every category can be found at the official Emmy website.
Comedy Winners - 64th Primetime Emmy Awards

| Category | Winner |
| --- | --- |
| Outstanding Comedy Series | Modern Family (ABC) |
| Lead Actor | Jon Cryer, Two and a Half Men (CBS) |
| Lead Actress | Julia Louis-Dreyfus, Veep (HBO) |
| Supporting Actor | Eric Stonestreet Modern Family (ABC) |
| Supporting Actress | Julie Bowen, Modern Family (ABC) |
| Guest Actor | Jimmy Fallon, Saturday Night Live (NBC) |
| Guest Actress | Kathy Bates, Two and a Half Men (CBS) |
| Writing | Louis C.K., Louie (FX) |
| Directing | Steve Levitan, Modern Family (ABC) |
Another year, another victory for Modern Family, the best comedy winner in each of its three seasons on the air. Actually, make that "victories," as the show once again swept the supporting actor awards, with Julie Bowen repeating from last year and Eric Stonestreet reprising his victory from two years ago (edging out his co-stars, including last year's winner Ty Burrell, and this year's favorite, Ed O'Neil). As expected, Julia Louis-Dreyfus earned her third career Emmy (for three different shows) for her lead performance on HBO's first-year comedy Veep, but the lead actor winner was perhaps the evening's biggest stunner. While Jon Cryer had previously won an Emmy for playing Alan Harper on Two and a Half Men, it was in the supporting category; moved to the lead category this year, he managed to defeat favorites Louis C.K. and Jim Parsons. (Cryer was picked by precisely 0% of the 30+ experts we surveyed last week.) Don't feel too bad for Louis C.K., though; he managed to pick up two trophies for writing (including one for a stand-up special) last night.
Drama Winners - 64th Primetime Emmy Awards

| Category | Winner |
| --- | --- |
| Outstanding Drama Series | Homeland (Showtime) |
| Lead Actor | Damian Lewis, Homeland (Showtime) |
| Lead Actress | Claire Danes, Homeland (Showtime) |
| Supporting Actor | Aaron Paul, Breaking Bad (AMC) |
| Supporting Actress | Maggie Smith, Downton Abbey (PBS) |
| Guest Actor | Jeremy Davies, Justified (FX) |
| Guest Actress | Martha Plimpton, The Good Wife (CBS) |
| Writing | Alex Gansa, Howard Gordon and Gideon Raff, Homeland (Showtime) |
| Directing | Tim Van Patten, Boardwalk Empire (HBO) |
Homeland became the first Showtime series in history to earn an Emmy for outstanding drama series when it topped twin favorites Mad Men and Breaking Bad. For Mad Men, which had won the category in each of the previous four years, it was an especially tough defeat; the team behind last year's best miniseries winner Downton Abbey, meanwhile, found the competition tougher in the drama category. Even more surprising was the win for Homeland's star Damian Lewis; he defeated overwhelming favorite Bryan Cranston, who won the trophy in each of the three previous years he was nominated for Breaking Bad. Two other "locks" heading into the evening, Claire Danes of Homeland and Downton Abbey's Maggie Smith, did win as expected, while Cranston's Breaking Bad co-star Aaron Paul proved to be an upset winner in the supporting actor category; though Paul had won previously in the category, this year's award was expected to go to his co-star, Giancarlo Esposito.
Movie/Miniseries Winners - 64th Primetime Emmy Awards

| Category | Winner |
| --- | --- |
| Outstanding Miniseries or Made-for-TV Movie | Game Change (HBO) |
| Lead Actor | Kevin Costner, Hatfields & McCoys (History) |
| Lead Actress | Julianne Moore, Game Change (HBO) |
| Supporting Actor | Tom Berenger, Hatfields & McCoys (History) |
| Supporting Actress | Jessica Lange, American Horror Story (AMC) |
| Writing | Danny Strong, Game Change (HBO) |
| Directing | Jay Roach, Game Change (HBO) |
The multiple wins for
Game Change
were not a surprise, though experts had actually expected it to take home one additional trophy, for Ed Harris' supporting performance; that award, however, went to upset winner Tom Berenger. Kevin Costner's win (like Berenger's, for
Hatfields & McCoys
), though unsurprising, was also a slight upset, as
Sherlock
's Benedict Cumberbatch had been favored. Jessica Lange's victory in the supporting actress category (coupled with a win in a hairstyling category last week) saved FX's top-nominated
American Horror Story
from duplicating
Mad Men
's 0-for-17 feat.
Other Winners - 64th Primetime Emmy Awards

| Category | Winner |
| --- | --- |
| Reality Program | Undercover Boss (CBS) |
| Reality Competition | The Amazing Race (CBS) |
| Reality Host | Tom Bergeron, Dancing With the Stars (ABC) |
| Variety Series | The Daily Show with Jon Stewart (Comedy Central) |
| Variety Special | The Kennedy Center Honors (CBS) |
| Writing for a Variety Series | The Daily Show with Jon Stewart (Comedy Central) |
| Writing for a Variety Special | Louis C.K., Louis C.K. Live at the Beacon Theatre |
| Animated Program | The Penguins of Madagascar: The Returns of the Revenge of Dr. Blowhole (Nickelodeon) |
| Childrens Program | Wizards of Waverly Place (Disney) |
| Nonfiction Series | Frozen Planet (Discovery) |
| Nonfiction Film | Have You Heard From Johannesburg (PBS) |
| Nonfiction Special | George Harrison: Living in the Material World (HBO) |
| Special Class Program | 65th Annual Tony Awards (CBS) |
| Special Class Short-Format Live-Action Program | Childrens' Hospital (Adult Swim) |
It was The Daily Show's tenth consecutive victory in the variety series category, while reality competition stalwart The Amazing Race won for the ninth time in 10 tries. DWTS host Tom Bergeron was a first-time winner; last year's winner, Jeff Probst of Survivor, was not nominated this year.
How accurate were the predictions?
Earlier this summer, we asked Metacritic users to offer predictions in 22 Emmy categories, and nearly 2,400 people did just that. As a whole, the user consensus picks were correct in just 8 of the 22 categories (36%) in which they voted, which was well off last year's 46% accuracy level. The individual Metacritic users with the most correct guesses this year (each with 14 out of 22 correct) were:
We also surveyed online picks from 25 industry experts in our predictions roundup last week, and USA Today's Robert Bianco had the most correct picks, getting 15 out of his 22 (68%) predictions right. The next best expert was the AP's Lynn Elber, who was correct in 12 of 20 (60%) categories. A majority of experts wound up picking correctly less than half the time.
How was the telecast?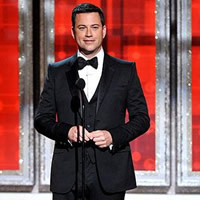 The best thing that could be said about this year's ceremony is that it ended on time. A relatively straightforward and streamlined affair that included no musical numbers and just a few short pre-filmed segments, this year's Jimmy Kimmel-hosted telecast was also mostly free of interesting acceptance speeches, amusing presenter banter, or memorable moments, while the endless parade of repeat Modern Family winners to start the evening didn't exactly help to build suspense. But did we mention that it ended on time? Indeed, the most frequent word to pop up in morning-after reviews is "brisk."
Huffington Post's Maureen Ryan found herself surprised not to dislike last night's telecast, thanks mainly to its host:
"Every Emmy broadcast becomes a slog... But the mischievous quality that Kimmel and his team -- as well as the game nominees and winners, who kept things sprightly whenever they could -- made the Emmys telecast much less of a chore than it could have been. It was even -- dare I say it -- fun at times."
Rob Owen, at the Pittsburgh Post-Gazette, seemed enthralled by the evening:
"Sunday's telecast... was a first-rate affair. From some hilarious, surprising TV-themed sketches to clever, micro-movie introductions of writer/director nominees, the Emmys entertained consistently."
Over at Entertainment Weekly, Ken Tucker called the show "mostly very funny," adding,
"As host, Kimmel was both well-prepared and loose ... All in all, it was a nicely lurching, damnably unpredictable Emmy Awards show."
Other critics, however, were less enamored of Kimmel as host. Count USA Today's Robert Bianco as one of them:
"In the right time and place, Jimmy Kimmel can be a very funny man. Unfortunately, last night was not the time -- and the Emmys were clearly not the place. ... From a man this talented, we should expect more than a flat social media prank starring a disheveled Tracy Morgan or a spoof of in-memoriam salutes that served only to remind us that he had already done a borderline bad-taste joke about The Andy Griffith Show."
Writing for the Associated Press, critic Frazier Moore seemed to characterize Kimmel's performance as merely adequate:
"To his credit, Kimmel kept the Emmycast focused squarely on the Emmys, resisting the urge as host to make the show about himself. His jokes weren't standout, his comedy bits mostly felt pedestrian. But he got the job done in professional style."
At HitFix, Alan Sepinwall also had mixed feelings about the host:
"Jimmy Kimmel had an uneven first turn as host. He wasn't as vicious as he often is in this kind of self-congratulatory setting — every year he rips ABC (and the other networks) to shreds at the network's upfront presentation to advertisers — but he got off some good lines and sketches, and he didn't disappear from the show in a way that some hosts do as the night moves along."
Variety's Andrew Wallenstein expressed an almost identical view of Kimmel:
"Though his opening monologue was way too tame for someone capable of Gervais-ian savagery, as attendees of the annual ABC upfront presentation can attest to each May, Kimmel was that rare example of a host who seemed to get better as the night wore on."
A few critics were a little more vocal in their dislike of this year's show, including the Boston Herald's Mark A. Perigard, who called it "a comedic miscarriage," and David Hinckley of the Daily News, who lamented the lack of jokes. You can also count the Washington Post's Dan Zak among the evening's non-fans. While he cites the "tiresomely predictable" list of winners as a major culprit, the show bored him in general:
"How can TV people make for such dismal TV? It's not enough to have one or two nice moments in a three-hour telecast that rewards many of the same faces year after year. ... The director of the Emmy telecast won for directing the Tonys, and his charmless, overly long acceptance speech from inside the director's truck illustrated everything that's wrong with these shows: They navel-gaze without the proper volume of irony or rollicking self-awareness."
New York Times television critic Alessandra Stanley didn't like the focus on Kimmel:
"As awards show go, this one was low-energy, more than it needed to be. ABC wanted to showcase Mr. Kimmel, whose late-night show is moving earlier, to the 11:30 slot, against David Letterman and Jay Leno. But Mr. Kimmel seemed to mistake himself for Bob Hope. There were far too many Kimmel-centric skits breaking up the evening, including a tedious one in which he blamed his parents for his disappointment over not winning an Emmy, and had them stagily ejected from the room."
At TV Guide, Matt Roush liked those pre-taped bits, and thought that Kimmel was a game host. He just didn't like the program as a whole:
"No matter how hard they try to liven it up, and no matter how many winners they rudely play off the stage (Julianne Moore? The nerve!), the Emmy Awards remains a stubborn lumbering elephant of a show, the least likely of its type ever to win an Emmy itself, often just lying there — like Tracy Morgan in the Epic Fail of a stunt from which this year's show never really recovered."
NPR's Linda Holmes also found little to enjoy:
"That was just not a very good show. ... Perhaps the biggest problem with the show Sunday night was that it leaned heavily on the winners because the rest of the production was so lackluster. (Last year's awards were also pretty boring, but great winners like Melissa McCarthy, Kyle Chandler and Margo Martindale did a lot to elevate it.) Host Jimmy Kimmel is a funny guy, but he never found his rhythm. ... It just wasn't ... fun."
But Time's James Poniewozik seemed to capture the consensus view in summarizing the broadcast as "competent":
"The Emmy broadcast itself was a pretty familiar and efficient affair, chugging along crisply and coming in on time, workmanlike if not really memorable. ... In all, though, it was at least a fun, nicely paced, competent Emmycast–sort of the Modern Family of awards shows. (That is, not interested in changing much of what it had done in the past few years, not the most breathtaking TV you'll watch this season, but still capable of delivering a laugh.)"
What do you think?
Were you happy with the Academy's selections? What did you think of the broadcast, and Jimmy Kimmel as host? Let us know in the comments section below.