Plenty of wonders after an inauspicious start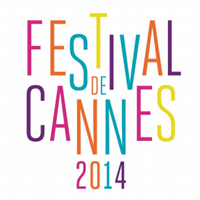 A festival that started out a bit uneasy with the opening screening of Grace of Monaco and the early disappointment of competition selection The Captive soon righted itself as a series of impressive films once again proved there's no place like Cannes.
While the pre-festival favorite, Winter Sleep, walked away with the Palme d'Or, there were also some surprises among this years honorees. For the first time since 1999, Jean-Pierre and Luc Dardenne (Rosetta, The Son, The Child, Lorna's Silence, The Kid with a Bike) did not win an award when they had a film in competition, but their latest, Two Days, One Night, was by no means a dud; it just speaks to the overall strength of this year's lineup.
Below, we collect the reactions from professional film critics to the films that generated the most buzz at this year's festival, including the winners of this year's top awards. Click on any hyperlinked publication name to read the full review. Note that well-received drama The Disappearance of Eleanor Rigby is not included below, as that film previously debuted (though in a different format) on last year's fall festival circuit.
So, without further ado, here are a few of the highlights and lowlights from this year's Cannes Film Festival. Adieu!
The award winners

In the end, the film predicted to win the Palme d'Or before the festival began actually won the award. While its 196-minute run time tested the patience, butts, and bladders of some critics, and the extended flurries of Turkish dialogue proved to be a subtitle speed-reading challenge, Nuri Bilge Ceylan's 7th feature earned him the top prize at this year's festival. It was the 4th major Cannes honor of his career, following a Grand Prix in 2011 for Once Upon a Time in Anatolia, Best Director in 2008 for Three Monkeys, and the Grand Prix in 2003 for Distant.
For Michael Phillips of the Chicago Tribune, this was a well deserved win: "More than any film I've seen this year 'Winter Sleep' captures the mystery of living, on its own clock, careening from excoriating psychological drama to a comical drunk scene. The key actors are Haluk Bilginer, Melisa Sozen and Demet Akbag, and they are marvelous. Ceylan has learned with 'Winter Sleep' how to balance, precisely, his formidable photographer's eye with an ear for language, and an ever-more-skillful hand with performers."
Another ardent fan, Justin Chang at Variety calls Winter Sleep "a multifaceted study of human frailty whose moral implications resonate far beyond its remote Turkish setting. Simultaneously vast and intimate, sprawling and incisive, and talky in the best possible sense." His counterpart at Variety, Scott Foundas, concurs, writing, "It's tempting to liken the film to a great evening of theater, or being immersed in a sprawling 19th-century novel, except that Ceylan is also one of the most richly cinematic stylists at work today, whether he's turning his camera upon a muddied, craggy landscape stretching endlessly toward the horizon, or the equally majestic, expressive faces of his marvelous actors."
In giving the film an "A-" Indiewire's Eric Kohn writes, "A mesmerizing, superbly acted portrait of a wealthy, self-involved landowner and the various figures impacted by his reign, the movie marks the director's talkiest achievement." Robbie Collin at The Telegraph doesn't like the film as much as the director's previous Grand Prix winners, but admits "this is still fiendishly intelligent stuff from the director, nudging back the limits of what we expect of cinema and also what it expects of us: a mighty tale of what becomes of a man when his heart goes into hibernation." While the filmmaker himself gives a nod to Russian author Anton Chekhov in the film's credits, The Guardian invokes another famous name: "At its best, Winter Sleep shows Ceylan to be as psychologically rigorous, in his way, as Ingmar Bergman before him."
A.A. Dowd of The A.V. Club is less enamored of the film, giving it a "B-" while still predicting that it would win the Palme d'Or: "It has Big Themes, strong performances, stunning images of the Turkish landscape, and Ceylan's byline. What it doesn't have is any good reason to be almost 200 minutes long ... There's a powerful movie buried in the borderless sprawl of Winter Sleep. I just wish Ceylan had let it be a drama instead of inflating it into a monument to his expanding ambition." The Dissolve's Mike D'Angelo echoes those sentiments while praising lead actor Haluk Bilginer's "epic portrait of a complete prick ... .Bilginer's magnificently unsympathetic performance can't maintain interest throughout Ceylan's onslaught of subtext-free yakkity-yak. Considered in retrospect, Winter Sleep is an impressive achievement, admirable in every way, but I'd be lying if I claimed it wasn't frequently an endurance test. Some movies really are just too damn long."

Writer-director Alice Rohrwacher's follow-up to Corpo Celeste is a coming of age story focusing on a German-Italian family of beekeepers whose eldest of three daughters enters the family into a tacky TV contest called Countryside Wonders. This somewhat surprising winner of the Grand Prix is fully embraced by The Telegraph, which deems the film "a mesmerising coming-of-age tale: small and sweet in every good way, but alive with a power that seems to surge up from deep beneath its sun-roughened landscape." CineVue is also a fan of this "gripping coming-of-age drama," and THR declares it "a wistful but no-tears swan song recounting the disappearance of traditional rural life-style in Italy." The Dissolve believes it's a "minor work, but thoroughly enjoyable," while Variety feels it "has intermittent rewards yet isn't weighty enough to justify a Cannes competition slot."
Jury Prize (3rd place):
(tie) Mommy Trailer
Canada | Directed by Xavier Dolan


Sharing the Jury Prize this year are 25-year-old Xavier Dolan's fifth film, Mommy, and 83-year-old Jean-Luc Godard's first 3D feature, Goodbye to Language. The paring was not coincidental, according to jury president Jane Campion. Both films have passionate supporters and a few detractors. Dolan's film focuses on the relationship of a mother (obviously), her troubled son, and their patient neighbor. Loving the film and it's three stars, The Playlist gives the film an "A," noting, "Centered on an incredible performance from Ann Dorval ... and a no less revelatory one from Antoine Olivier Pilon as her son, the film is brimming with the kind of directorial tics and tricks that would in most other contexts be loathsome, but practically every single one of them works here."
One of those tics is utilizing a 1:1 aspect ratio for a large majority of the film. This technique works for CineVue by "confining the characters to a vertical space which is at once claustrophobic but also forces the trio into cheek-to-jowl intimacy," but not for The Dissolve's Mike D'Angelo, who complains, "I spent most of the excessively lengthy film (two hours, 15 minutes) trying to determine what this ratio achieves, apart from a general sense of constriction," or The Telegraph: "Bouncing off its own square walls, his movie has all the reckless faults its people do, which you suspect is exactly how he wants it." The A.V. Club is also disappointed, believing the film "represents the first case in which his seductive style—pop-music cues, scenes of ferociously heated verbal conflict, operatic slow-motion, etc.—seems at odds with his material." On the other hand, and more in line with the Cannes jury, THR finds it to be a "strong step forward, striking his most considered balance yet between style and substance, drama-queen posturing and real heartfelt depth."

Jean-Luc Godard's first-ever (!) Cannes award is a 70-minute burst of experimental energy that earned both applause and shrugs. The Chicago Tribune's Michael Phillips finds it to be a "bracing riddle, more buoyant in spirit than Film Socialisme" with some "wondrous" images. Manohla Dargis of The New York Times calls it a "thrilling cinematic experience" that is "deeply, excitingly challenging," and TimeOut New York's Keith Uhlich writes, "It's nice to see this great filmmaker sculpting something that feels genuinely revelatory." On the other end of the spectrum is THR: "As usual, there are only fragments of thoughts, nothing is developed, and it will be left only to the tiny band of die-hard Godardians to try to make any meaningful sense of the disparate fragments stitched together here." Somewhere in the middle is A.A. Dowd of The A.V. Club, who gives the film a "???" grade while admitting, "Visually, it's a compelling experiment, even when the content is a typically dense clutter of ideas. Similarly, Mike D'Angelo of The Dissolve acknowledges that he feels "unqualified to evaluate it" but still declares it "easily my favorite Godard film in a long time ... . What makes Goodbye To Language extraordinary, in a way accessible even to an avant-garde ignoramus like myself, is Godard's revolutionary use of 3-D, a gimmick I've always had little to no use for."
More awards
This year's Caméra d'Or prize, given to the best first-time feature film in the main competition, went to Party Girl. Hungarian drama White God (detailed below) took top honors in the Un Certain Regard section, which is the festival's secondary competition. Parallel competition International Critics' Week (where the focus is on new talent) gave its top award to Ukrainian film The Tribe, which features an all-deaf cast. And French drama Love at First Fight was the top pick in the Directors' Fortnight section.
Other notable films premiering at Cannes