Veep Read Reviews

New series starts Sunday at 10p on HBO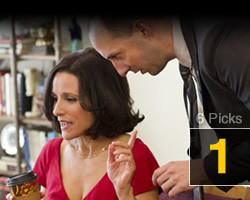 It's always good to see Julia Louis-Dreyfus (Seinfeld) back on TV, especially when the material is as strong as it is here; writes Tim Goodman in The Hollywood Reporter, "Imagine an even funnier, infinitely angrier and less sentimental Aaron Sorkin." Premiering Sunday night on HBO (and, for a limited time, available for free in iTunes starting the following day), Veep is a fast-paced political satire created by Armando Iannucci (In the Loop 83), and, like that Oscar-nominated film, it's loosely based on Iannucci's acclaimed UK series The Thick of It. Louis-Dreyfus plays the newly elected (and foul-mouthed) American vice president, though the job isn't quite what she expected it to be. Tony Hale (Arrested Development), Anna Chlumsky (In the Loop), and Matt Walsh (Upright Citizens Brigade) round out the talented cast.
Get a heartbeat away from the presidency at the official site, where the pilot episode will stream for free beginning April 23rd.
Record Store Day

Event held at select record stores on Saturday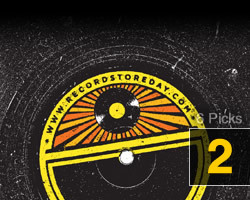 Saturday, April 21st brings another installment of Record Store Day, the annual celebration of the world's few remaining independent record shops and recorded music in tangible formats. There are tons of exclusive releases to choose from (depending on your local store, and whether or not you own a turntable), including a Flaming Lips album and new singles and EPs from Public Image Limited (their first new music in two decades), Arcade Fire, Animal Collective, Feist, St. Vincent, and more; get the full list of releases here.
Need to find your nearest participating store? There's an app for that.
Sweet Heart Sweet Light by Spiritualized Read Reviews

New album in stores Tuesday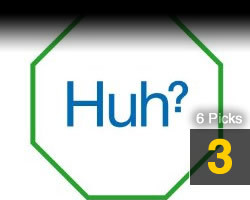 While it won't win any album cover design awards, Sweet Heart, Sweet Light marks the return of one of the UK's better bands of the last two decades, and it's just their second album since 2003. Already receiving fairly strong early reviews, the Jason Pierce-led band's seventh studio LP was recorded over the past three years as Pierce was receiving treatment for a live-threatening liver condition, and fans should recognize several tracks from the group's recent live sets. Even better is that the new album gives the band an excuse to hit the road one more time, where new tracks like the VU-influenced "Hey Jane" should really shine; a North American tour kicks off in May.
Get your dose of Spiritualized at the official band site.
Kathy

New series starts Thursday at 10p on Bravo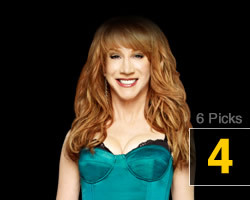 Comedian Kathy Griffin's Emmy-winning Bravo series My Life on the D-List may be over after six seasons, but that doesn't mean you've seen the last of her. Starting Thursday night, Griffin returns to the network where she's enjoyed much of her stardom with a new weekly, hour-long pop culture talkfest (titled, simply, Kathy) where she'll be joined by celebrities and the not-so-famous (including her mom). The extended format will let her riff on her latest obsessions and her own personal life with few restrictions, meaning the result could be more like her unpredictable New Year's Eve appearances on CNN (minus long-suffering foil Anderson Cooper, of course).
Stay on Kathy's good side at the official show site.
Fox 25th Anniversary Special

Two-hour special airs Sunday at 8p on Fox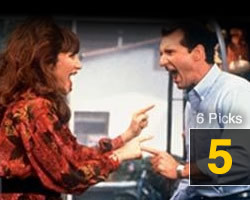 Remember when your primetime television options consisted of the three major networks, a handful of local stations, and maybe a PBS affiliate? That changed the night of April 5, 1987, when back-to-back comedies Married... with Children and The Tracey Ullman Show heralded the launch of a fourth network, Fox. Twenty-five years later, the now successful network is celebrating its silver anniversary with a two-hour special hosted by Ryan Seacrest. Expect to see plenty of stars from Fox programs past and present, including Hugh Laurie (House), Keenen Ivory Wayans (In Living Color), Calista Flockhart (Ally McBeal), and Seth MacFarlane (Family Guy), and reunions of the casts from from The X-Files, Beverly Hills, 90210, That '70s Show, and more. Prior to the special at 7pm, Fox will kick off the festivities by re-airing the original pilot for Married... with Children.
Don't be a hedgehog; embrace the official Fox site.
Marley Read Reviews

In theaters, VOD, and online beginning Friday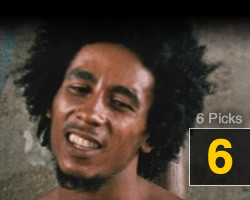 In development with multiple directors (including Martin Scorsese) for several years, the documentary Marley finally opens Friday. The film looks at the life of reggae star Bob Marley through a mix of new interviews with his family and friends and never-before-seen archival footage of Marley at work, play, and in concert in his native Jamaica. Assembling all this footage into a 144-minute family-authorized biography is director Kevin Macdonald, who made his name directing the documentaries One Day in September 82 and Touching the Void 82 before moving into the world of narrative features with The Last King of Scotland 74. Early reviews have wondered if there's too much reverence and too little revelation in the life-spanning doc, but if you're a fan, the music alone is probably worth the price of admission. And it's no coincidence that the film comes to theaters, VOD and Facebook streaming on 4/20, after all.
Get a listing of theaters and cities at the official movie site.
Closing the book on last week
Most Popular Title on Metacritic
The Cabin in the Woods

72

Week of 4/8-4/14
Weekend Box Office Champion (Estimated, U.S. only; source: Boxofficemojo.com)
The Hunger Games

67

$21.5 million; 4th week at #1
#1 Album on Billboard 200 (Source: Billboard.com/Nielsen SoundScan)
Nicki Minaj: Pink Friday: Roman Reloaded

59

1st week at #1
Top-Rated Primetime Broadcast Show (Source: Nielsen)
NCAA Basketball Championship (CBS)
20.9 million viewers; week of 4/2-4/8