Tinker, Tailor, Soldier, Spy Read Reviews

In limited release beginning Friday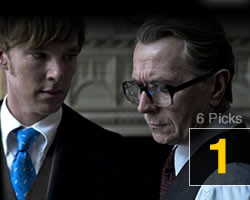 John le Carré's novel Tinker, Tailor, Soldier, Spy was previously adapted into an acclaimed 1979 BBC miniseries starring Alec Guinness. Now, the story moves to the big screen in a highly anticipated feature film from Let the Right One In director Tomas Alfredson. Opening in limited release on Friday, the Cold War-era espionage thriller stars Gary Oldman as a veteran British intelligence officer called in to uncover a Soviet double agent. The stylish (and so far, highly acclaimed) film boasts an enviable supporting cast that includes British Isles heavyweights Benedict Cumberbatch, Colin Firth, Tom Hardy, Ciarán Hinds, John Hurt, Toby Jones, and Mark Strong—all sporting ridiculous yet accurate period haircuts.
Pick an occupation at the official website.
El Camino by The Black Keys Read Reviews

New album in stores Tuesday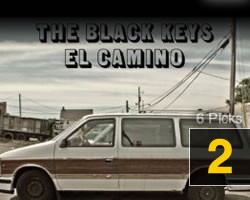 Akron, Ohio duo The Black Keys are have quickly returned with a new album that follows last year's acclaimed Brothers. Coming out Tuesday, El Camino is already receiving strong advance reviews and features guitarist/vocalist Dan Auerbach and drummer Patrick Carney once again teaming up with producer Danger Mouse. The 11-track, 38-minute album is named after the type of van the band used to tour in. Most everyone seems to agree that the album is looser than usual but still brings the rock, as evidenced by lead single "Lonely Boy."
Unlock some tunes at the official website.
Young Adult Read Reviews

In limited release beginning Friday; opens wider on December 9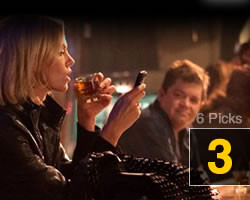 The Juno team of Academy Award-winning screenwriter Diablo Cody and director Jason Reitman reunite with Young Adult. The film, opening in a handful of theaters Friday and expanding nationwide next week, stars Charlize Theron as a teen lit writer who goes back to her hometown in an attempt to recreate the happiness she felt in high school. This involves trying to steal her former high-school boyfriend (Patrick Wilson, A Gifted Man) away from his wife and hanging out with a former classmate (Patton Oswalt). The soundtrack features many '90s songs from the likes of Teenage Fanclub, Lemonheads, Dinosaur Jr., and Veruca Salt.
Act like a grown-up at the official website.
We Need to Talk About Kevin Read Reviews

In limited release beginning Friday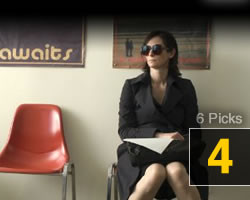 The long-awaited return of Scottish director Lynne Ramsay (her last film, Morvern Callar came out in 2002, and her adaptation of The Lovely Bones was eventually taken over by director Peter Jackson) happens this Friday when her adaptation of Lionel Shriver's novel We Need to Talk About Kevin opens in limited release. The film stars Academy Award winner Tilda Swinton and Academy Award nominee John C. Reilly as the parents of a troubled child who goes on a high-school killing spree. The National Board of Review just awarded Swinton's performance in the film, and the actress likely has more honors coming in the near future.
Get serious at the official website.
2011 Video Game Awards

Broadcast Saturday at 8p ET / 5p PT on Spike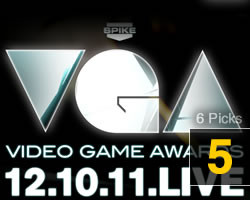 There have been so many great games that came out this year—how on Earth could anyone find enough time to play them all and then judge them? We'll find out on Saturday night when Spike airs the 2011 Video Game Awards. Zachary Levi (Chuck) hosts the show that has Batman: Arkham City, The Elder Scrolls V: Skyrim, The Legend of Zelda: Skyward Sword, Portal 2, and Uncharted 3: Drake's Deception vying for Game of the Year. (Talk about a tough decision.) The show will also debut new footage from the next game from Mass Effect 2 developer BioWare and the next Alan Wake game for Xbox 360.
Put down your controller and visit the official website.
Luck

Sneak preview of pilot episode airs Sunday at 10p on HBO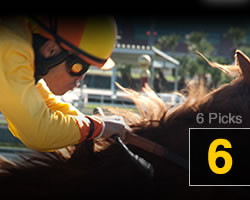 The new HBO drama series from director Michael Mann (Heat) and Deadwood creator David Milch doesn't officially premiere until late January, but the network will screen a sneak peek of its pilot Sunday night after the season finale of Boardwalk Empire. Luck takes place at a horse-racing track and features seemingly unconnected characters such as gamblers, horse owners, jockeys, and even stablehands. The cast includes Dustin Hoffman, Nick Nolte, Dennis Farina, Kevin Dunn, and Iron Eagle's Jason Gedrick. Mann (who directed the pilot) is a notorious perfectionist, and Milch is an equally notorious creative madman, so this could either be brilliant or a tremendous letdown.
Place your bets at the official website.
Closing the book on last week
Weekend Box Office Champion (Estimated, U.S. only; source: Boxofficemojo.com)
The Twilight Saga: Breaking Dawn - Pt. 1

46

$16.9 million; 3rd week at #1
#1 Album on Billboard 200 (Source: Billboard.com/Nielsen SoundScan)
Michael Bublé: Christmas
1st week at #1
Top-Rated Primetime Broadcast Show (Source: Nielsen)
Sunday Night Football (NBC)
20.3 million viewers; week of 11/21-11/27