Born to Die by Lana Del Rey Read Reviews

New album in stores Tuesday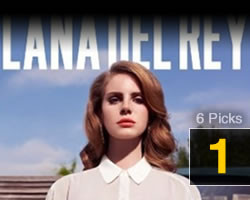 Controversial singer-songwriter Lana Del Rey, who blew up on the Internet with her retro-styled pouty persona and lo-fi cut-and-paste videos for songs "Blue Jeans" and "Video Games" (and just recently froze up in a couple of hard-to-watch performances on Saturday Night Live), releases her debut full-length album Born to Die on Tuesday. Can the former Lizzy Grant overcome claims that her talent isn't as strong as her image? Maybe not; so far, reviews are mixed.
Go play your video games at the official website.
Kill List Read Reviews

In limited release beginning Friday (also on VOD)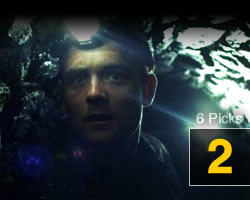 British import Kill List is a violent genre exercise that opens in limited release this Friday (and can also be found now on Video on Demand). The bloody hit man drama with mysterious horror overtones from director Ben Wheatley, who directed the 2010 British gangster movie Down Terrace, is an unflinchingly raw portrayal of suburban family life turned upside down by violence and unexplained forces. Neil Maskell's portrayal of a contract killer without any limits might give you pause.
Unleash your anger at the official website.
The Voice

Season 2 premiere Sunday on NBC following the Super Bowl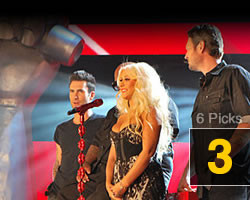 Popular singing game show and American Idol competitor The Voice returns to the Peacock Sunday night for its second season premiere following Super Bowl XLVI. Cee Lo Green, Christina Aguilera, Blake Shelton, and Adam Levine are back as the coaches, who are said to be even more competitive this season. If you're more into late-night talk shows than song covers, then perhaps you'll prefer Jimmy Fallon's Super Bowl Special, which will air live after The Voice and feature Adam Sandler and Andy Samberg.
Find your voice at the official website.
Chronicle Read Reviews

In theaters Friday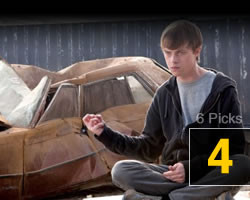 The found-footage genre (Paranormal Activity, Apollo 18) is rapidly gaining on the comic-book movie as the new go-to genre for young males. This Friday brings Chronicle, a film that is targeted to appeal to fans of both genres. The slick-looking thriller centers on three young men (Dane DeHaan, Alex Russell, and Friday Night Lights' Michael B. Jordan,) who stumble upon a mysterious force that gives them super powers. The situation quickly escalates from simple pranks to the taking over of Seattle (with everything being recorded, of course). The film is written by Max Landis (son of An American Werewolf in London director John Landis) and is directed by first-time feature director Josh Trank.
We don't need another hero at the official website.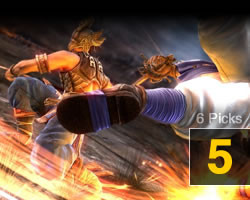 Fans of fighting games will need to get their hands ready for a workout this Tuesday as SoulCalibur V hits shelves. The fourth sequel to the long-running fighting series takes place 17 years after SoulCalibur IV and has good and evil once again fighting with big swords in hand. In addition to being treated with better graphics, players will be able to use new Brave and Critical attacks, protect themselves with a revised Guard Impact system, and even play as Ezio Auditore from the Assassin's Creed series.
Get whooped at the official website.
The Chemical Brothers: Don't Think

Concert film screens in theaters nationwide on Wednesday at 7:30p (local time)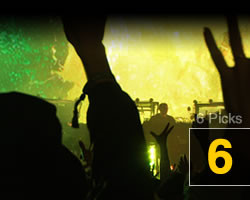 British electronic brothers in arms Ed Simons and Tom Rowlands have been on a roll lately with their excellent 2010 album Further and their 2011 soundtrack to underrated gem Hanna, and the duo continues the streak Wednesday with the one-night-only Fathom satellite screening of their new concert film, The Chemical Brothers: Don't Think. Directed by Adam Smith (who has provided visuals for the band's concerts since the early '90s), the film is a document of the group's performance at Japan's Fuji Rock Festival in July of 2011 with a psych-horror element thrown on top. If you've ever been to one of the duo's shows, you know that the night of the screening, there will be over 200 mini-raves happening in theaters all across America.
Enter "Another World" at the official event website

, where you can get theater listings and tickets.
Closing the book on last week
Weekend Box Office Champion (Estimated, U.S. only; source: Boxofficemojo.com)
The Grey

64

$20.0 million; 1st week at #1
#1 Album on Billboard 200 (Source: Billboard.com/Nielsen SoundScan)
Adele: 21

76

17th week at #1 (4th consecutive)
Top-Rated Primetime Broadcast Show (Source: Nielsen)
NFC Championship (Fox)
57.6 million viewers; week of 1/16-1/22