Cars 2 Read Reviews

In theaters Friday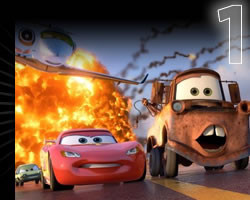 Pixar's first non-Toy Story sequel is for arguably the studio's least liked but most profitable film. Cars 2, opening Friday, takes Lightning McQueen (Owen Wilson) and Mater (Larry the Cable Guy) on an international mission to win the first World Grand Prix. Along the way, they'll meet Finn McMissile (Michael Caine), Francesco Bernoulli (John Turturro), and Holley Shiftwell (Emily Mortimer). Keep an eye in the sky during the film to catch the possible introduction of characters from Planes, a direct-to-DVD spinoff due in 2013.
Burn rubber at the official website.
Louie Read Reviews

Season 2 premieres Thursday at 10:30p on FX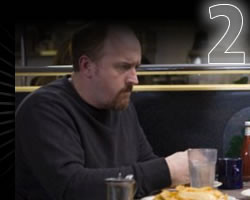 Standup comedian Louie C.K. returns with the sophomore season of his low-rated but well reviewed comedy series, Louie. Premiering Thursday night on FX, the highly personal and darkly hilarious series about a stand-up comic and single dad with two daughters is written, produced, directed, and edited by Louie C.K., who also stars. The series' singularly stark voice stands out from most comedies on television. The only thing you could compare it to at this point would be Curb Your Enthusiasm, and at times even that seems like a stretch.
Have some self-deprecating laughs at the official website.
Bad Teacher Read Reviews

In theaters Friday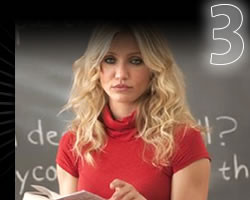 The summer of R-rated comedies continues after the release of The Hangover Part II with Bad Teacher, hitting theaters this Friday. It stars Cameron Diaz as the titular teacher, who abuses drugs, alcohol, and her students. Justin Timberlake and Jason Segel play two other teachers that are vying for her attention. The movie is directed by Jake Kasdan, who directed the excellent Zero Effect (but also directed Orange County) and was written by the team of Lee Eisenberg and Gene Stupnitsky, who cut their teeth on The Office and wrote Year One and a draft of Ghostbusters III that's having trouble getting off the ground.
Have some adult education at the official website.
True Blood Read Reviews

Season 4 premieres Sunday at 9p on HBO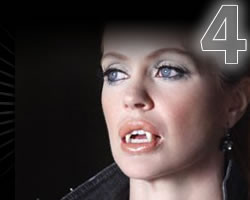 Those hoping for the introduction of transgender ghosts are out of luck. The already overstuffed True Blood, returning for a fourth season on Sunday night on HBO, is adding witches to its collection of vampires, werewolves, fairies, shapeshifters, were-panthers, maenads, and telepaths. The love quadrangle between Sookie, Bill, Eric, and Alcide will no doubt intensify, and hopefully Sookie's friend Tara will finally cease to be the most annoyingly victimized character on television.
Feed your bloodlust at the official website.
Bon Iver by Bon Iver Read Reviews

New album in stores Tuesday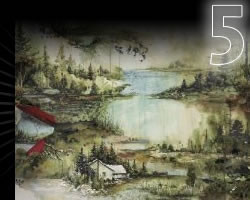 Fresh from collaborating with Kanye West, Bon Iver are dropping their sophomore self-titled album. Bon Iver, coming out Tuesday, sees Justin Vernon and the gang ditching the near-mythic cabin in Wisconsin where they recorded their debut For Emma, Forever Ago 88 for a veterinarian clinic that was converted into a recording studio. The 10-track album is said to be more expansive in sound than its predecessor but retains the heartfelt vocal quality the band is known for.
Feel eponymous at the official website.
Conan O'Brien Can't Stop Read Reviews

In limited release beginning Friday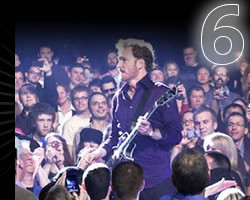 Former Late Night host Conan O'Brien hit the road last year after he quit his post as the host of The Tonight Show following a brief seven-month stint being pushed around by NBC. The anger that built up inside Conan was channeled into The Legally Prohibited from Being Funny on Television Tour, a 30-city trek that was filled with equal parts music and comedy, and boasted guests including Andy Richter, most of Conan's band, and Jim Carrey, Stephen Colbert, Jon Stewart, and Eddie Vedder. Filmmaker Rodman Flender filmed the tour for the documentary Conan O'Brien Can't Stop, which opens Friday in about two dozen cities after receiving a warm reception at SXSW earlier this year.
It's hard out there for a ginger at the official website.
Closing the book on last week
Weekend Box Office Champion (Estimated, U.S. only; source: Boxofficemojo.com)
Green Lantern

40

$52.7 million; 1st week at #1
#1 Album on Billboard 200 (Source: Billboard.com/Nielsen SoundScan)
Adele: 21

76

10th week at #1 (1st consecutive)
Top-Rated Primetime Broadcast Show (Source: Nielsen)
NBA Finals: Game 6 (ABC)
23.9 million viewers; week of 6/6-6/12