Prometheus Read Reviews

In theaters Friday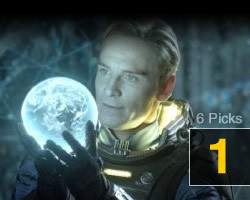 What more can be said about Ridley Scott's return to sci-fi (with what may or may not be an Alien prequel) that hasn't already been expressed in the innumerable trailers, featurettes, viral videos, and clips from the movie that have been made available over the past few months. We've seen Guy Pearce give a TED talk as Peter Weyland. We've seen a commercial for Michael Fassbender's android character David. We've even seen the titular ship land on the planet where scientists played by Noomi Rapace and Logan Marshall-Green believe they've been invited. Prometheus has already opened in fifteen markets overseas, and it's a hit (taking in $35 million), but early reviews haven't been stellar. Luckily, starting Friday, U.S. moviegoers can forget all the hype and judge for themselves.
You might be able to learn more about Prometheus at its official website, but we kinda doubt it.
2012 E3 Expo

Tuesday through Thursday at the Los Angeles Convention Center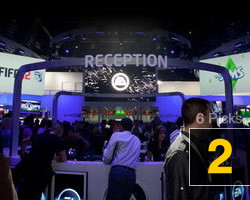 The gaming industry's biggest gathering of the year is once again set to invade downtown Los Angeles (though this year, gamers could have to share the L.A. Live area with the Stanley Cup). Will this year's Electronic Entertainment Expo bring official announcements of next-generation consoles from Sony and Microsoft? That's unlikely, though gamers should get their first good look at Nintendo's Wii U, which goes on sale late this year. And game publishers will use the conference as a chance to reveal upcoming projects, though, in some cases, it's hard to keep titles under wraps until the expo; this week, LucasArts' Star Wars 1313, EA's Dead Space 3, Konami's Castlevania: Lords of Shadow 2, and Microsoft's Gears of War: Judgment are among the announcements that have leaked early. However, some major names, like Bungie and Rockstar, will not be showing off any projects at this year's E3.
Stay up to date on all of the breaking news out of E3 with GameSpot's E3 site.
Safety Not Guaranteed Read Reviews

In limited release beginning Friday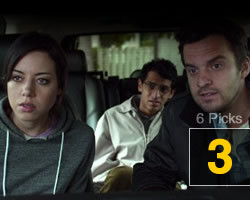 This independent comedy starring Aubrey Plaza (Parks and Recreation), Jake Johnson (New Girl), and Mark Duplass was a hit with critics and audiences at this year's Sundance Film Festival, where it won the Waldo Salt Screenwriting award. The film uses an actual personal ad (seeking a companion to travel back in time) that originally appeared in 1997 as the jumping off point for a comedy about a magazine writer (Johnson) and two interns (Plaza and Karan Soni) who investigate the writer of the ad (Duplass) in hopes of landing a good story, but in the process they get much more than they expected. "Heart" and "humor" were key words for many early assessments of director Colin Trevorrow and writer Derek Connolly debut feature, so at least that's guaranteed, if not safety.
Test your time travel skills at the official website.
Yellow Submarine

Out Tuesday on DVD and Blu-ray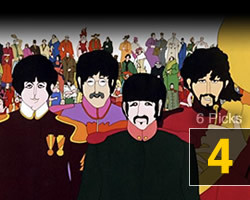 The trippy 1968 animated film based on The Beatles' music gets a new DVD and Blu-ray release this week after being out of print for years, and fans should be impressed with the result. For this high-resolution release, the film has been painstakingly restored by hand, frame-by-frame, while new extras include a making-of documentary, audio commentary from the film's producer and art director, and a 16-page booklet featuring an essay by superfan (and Pixar head) John Lasseter. The "songtrack" album (which includes additional songs not actually in the film) will also get a (separate) re-release on Tuesday.
Find out more about the reissue at the official Beatles site.
Tron: Uprising

Series premiere Thursday at 9p on Disney XD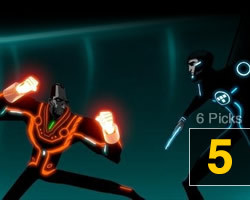 Sure, 2010's Tron: Legacy 49 was disappointing, and the original 1982 film, though beloved by many for its striking look and emphasis on gaming, isn't necessarily a cinema classic. Maybe what Tron needed all along was to be animated. Yes, that's a cartoon on Disney XD (it exists; look it up) that's generating some of the best buzz of any new summer series. Set in between the two movies, the animated sci-fi series Tron: Uprising features the voice of Elijah Wood as the new character Beck, a young "program" who becomes the leader of a revolution inside the computer world known as The Grid. Also lending their voices to the stylishly animated characters are Mandy Moore, Paul Reubens, Lance Henriksen, Nate Corddry, Tricia Helfer, Emmanuelle Chriqui, and, reprising his role as Tron, Bruce Boxleitner.
Learn more at the official show site, where you can also watch last month's "Beck's Beginning" prequel.
Comedy Bang! Bang! and Bunk

Series premieres Friday at 10p and 10:30p on IFC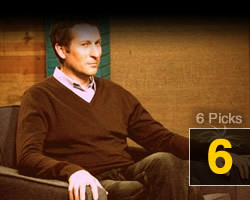 Scott Aukerman (Mr. Show, Between Two Ferns, Comedy Death-Ray) brings his popular Comedy Bang! Bang! podcast to television mostly intact on Friday. His new weekly IFC sketch/talk show of the same name blends surreal interviews, comedy, and filmed segments featuring A-list guests like Zach Galifianakis, Jon Hamm, Amy Poehler, Seth Rogen, Paul Rudd, Adam Scott, Ed Helms, Paul F. Tompkins, and more, while Reggie Watts provides the music. Following Aukerman on IFC's Friday night schedule is the new series Bunk (which, sadly, is not devoted to Wendell Pierce's Wire character), a game show parody that asks comedians such as Eugene Mirman and Tom Lennon to compete in "inane challenges to win surreal prizes"; Kurt Braunohler (who has been known to sing about Kristen Schaal being a horse) hosts the insanity.
Visit the IFC sites for Comedy Bang! Bang! and Bunk to watch more previews and complete episodes.
Closing the book on last week
Most Popular Title on Metacritic
Diablo III (PC)

89

Week of 5/27-6/2
Weekend Box Office Champion (Estimated, U.S. only; source: Boxofficemojo.com)
Snow White & The Huntsman

57

$56.3 million; 1st week at #1
#1 Album on Billboard 200 (Source: Billboard.com/Nielsen SoundScan)
John Mayer: Born and Raised

73

1st week at #1
Top-Rated Primetime Broadcast Show (Source: Nielsen)
NCIS (CBS)
19.1 million viewers; week of 5/21-5/27