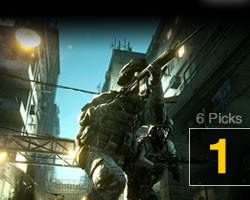 EA and DICE return with the next chapter in the popular first-person shooter series Battlefield. Battlefield 3, released Tuesday, features more of what fans of the series love: incredible action scenarios with polished graphics and gameplay. The campaign mode reportedly takes place near the Iraq-Iran border, but most players will undoubtedly head straight for multiplayer, where you'll play in locations as diverse as New York, Sarajevo, and Paris. In order to discourage gamers from buying the game used, an Online Pass is included that will have to be repurchased if the game is sold again. The game itself is so massive that the Xbox 360 version will include two discs.
Reload at the official website.
Beavis and Butt-head Read Reviews

Season premiere Thursday at 10p on MTV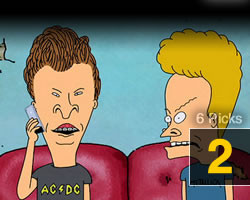 Mike Judge's charismatic animated dumbasses Beavis and Butt-head return to MTV Thursday night with their first new episodes since the Clinton administration. The classic series originally ended in 1997, and, outside of an appearance at the beginning of Jackass 3D, the duo has remained largely unseen since then while Judge occupied himself with projects good and bad. The relaunch will take aim at a new generation of pop-culture targets like MTV's own Jersey Shore and 16 and Pregnant in addition to their trademark music video "reviews." It appears that characters Tom Anderson and Todd are returning; we'll see if the Winger-loving Stewart will be coming back as well.
Find some TP for your bunghole at the official website.
Audio, Video, Disco by Justice Read Reviews

New album in stores Tuesday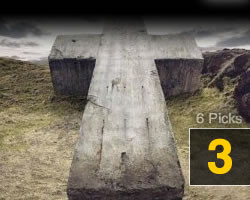 The other French electronic duo (i.e., the pair who are not Daft Punk or Air) return Tuesday after a four-year absence with their much anticipated sophomore album, Audio, Video, Disco. Electronic dance music has grown in popularity since Gaspard Augé and Xavier de Rosnay's debut, and newcomers such as Skrillex have borrowed some of Justice's hard-edged mojo. The new album embraces the duo's love of progressive rock and stadium rock sounds and features vocal contributions from Ali Love, Midnight Juggernauts' Vincent Vendetta, and Diamond Nights' Morgan Phalen.
D.A.N.C.E. at the official Facebook website, or stream the album below:



Mylo Xyloto by Coldplay Read Reviews

New album in stores Tuesday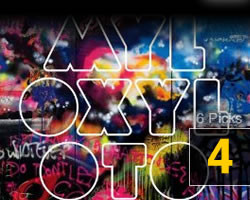 British superstars Coldplay return Tuesday with their fifth album, the curiously titled Mylo Xyloto. The 14-track album includes previously released single "Every Teardrop is a Waterfall" and new song "Paradise" (the one with the odd elephant-centric music video), as well as an unlikely collaboration with Rihanna. If a new album isn't enough, the band are streaming their Anton Corbijn-directed concert in Madrid on their YouTube VEVO channel Wednesday night as a part of American Express' Unstaged series.
Fix yourself at the official website.
America in Primetime

New documentary series begins Sunday at 8p on PBS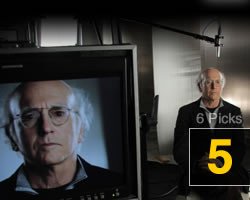 Celebrate our new golden age of television with a documentary that profiles the creative minds behind our favorite shows. The four-part PBS series America in Primetime starts Sunday with an episode about the transformation of portrayals of independent women on the small screen and features interviews with Roseanne Barr (Roseanne), Candice Bergen (Murphy Brown), and Julianna Margulies (ER, The Good Wife). Future segments will cover TV's depiction of fathers, crusaders, and misfits, and will feature such luminaries as Vince Gilligan (Breaking Bad), Chris Carter and Gillian Anderson (The X-Files), and Mitchell Hurwitz (Arrested Development).
Welcome to primetime at the official website.
Like Crazy Read Reviews

In limited release beginning Friday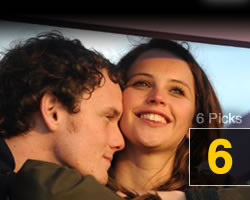 The Grand Jury Prize winner for Dramatic Film at this year's Sundance Film Festival finally opens in limited release on Friday. Like Crazy stars Anton Yelchin (Fright Night) and Felicity Jones (The Tempest) as Jacob and Anna, a young couple who fall in love at school in Los Angeles only to have their relationship tested when Anna's student visa runs out and she must return to London. The trials and tribulations of being in a long-distance relationship are explored in this acclaimed drama that also netted Jones a Sundance acting award. 
Go crazy at the official website.
Closing the book on last week
Weekend Box Office Champion (Estimated, U.S. only; source: Boxofficemojo.com)
Paranormal Activity 3

59

$54.0 million; 1st week at #1
#1 Album on Billboard 200 (Source: Billboard.com/Nielsen SoundScan)
Evanescence: Evanescence

69

1st week at #1
Top-Rated Primetime Broadcast Show (Source: Nielsen)
NCIS (CBS)
19.0 million viewers; week of 10/10-10/16