Looper Read Reviews

In theaters Friday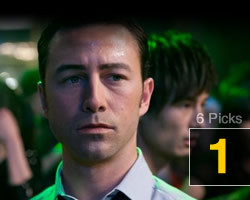 Rian Johnson's third film, following the hard-boiled high school mystery Brick 72 and the quirky con-man caper The Brothers Bloom 55, comes to theaters riding a wave of critical praise from the Toronto International Film Festival. But will audiences show up for what is being called one of the best sci-fi films to come around in a long while? The future is unknown, but Johnson has certainly jumped into the deep end of the sci-fi pool to deliver this time-travel and telekinesis conundrum. Joseph Gordon-Levitt stars as a looper, or assassin, living the good life in 2044. The mob sends back his targets from 2074—yes, 30 years in the future, where time travel has been invented—and he promptly disposes of them, until that comfortable life gets upended when his future self, played by Bruce Willis, is sent back for extermination (every looper must close his own loop). Willis' future character has a plan of his own, and thus begins an existential cat and mouse game between two men who happen to be the same man. Expect plenty of action to go along with the mind-bending story, and look for strong supporting turns by Emily Blunt as a protective single mother and Jeff Daniels as the loopers' boss.
Join the looper network at the official website.
TV premiere week

Multiple days and times beginning Monday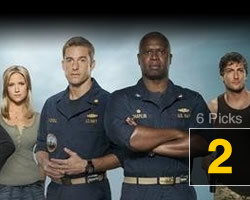 While a few networks (most notably NBC) have been slowly rolling out their new and returning primetime shows over the past few weeks, a big chunk of the fall lineup will be unveiled this week, so expect your DVR to get a workout. Key newcomers to look for over the coming days include Fox's The Mindy Project (Tuesday at 9:30p), ABC's Last Resort (Thursday at 8p) and 666 Park Avenue (Sunday at 10p), and CBS' Elementary (Thursday at 10p) and Vegas (Tuesday at 10p). Many returning series will also make their season debuts this week, including Modern Family, The Good Wife, Key & Peele, Fringe, Dexter, and pretty much every show not on The CW; that network is holding its fall lineup back until October.
Get premiere dates and times for all new and returning shows at our Fall TV Calendar, or keep track of the season's shows at our 2012-13 TV Season Scorecard.
Homeland Read Reviews

Season 2 premiere Sunday at 10p on Showtime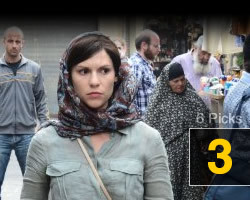 Television's best-reviewed new show last season returns for its sophomore year on Sunday with the burden of increased expectations, which may be pushed even higher if the series collects multiple Emmy trophies during tonight's ceremony (it should win at least one, for Claire Danes' lead performance). Joining the cast in season 2 are F. Murray Abraham (who will show up later in the season), a CIA analyst played by Rupert Friend (Pride & Prejudice), and Zuleikha Robinson (Lost), who plays a journalist with ties to the terrorists, while Navid Negahban (who plays terrorist leader Abu Nazir), Jamey Sheridan (the vice president), and David Marciano (Carrie's helpful friend Virgil) have been promoted to series regulars. While a show that depends on surprising plot twists isn't going to reveal too many details prior to the season, you can expect about six months to have passed between seasons, with Brody (Damian Lewis) now a member of Congress, and Carrie (Danes, whose real-life pregnancy at the time of filming will not be written into the show) seemingly enjoying her post-electroshock-therapy life as a teacher before events drag her back into the spy business. Much of the action early in the season will take place in Beirut, and you can expect a major, intense showdown between the two main characters before the halfway point of the season.
Keep an eye on the official Showtime site, where you can watch the first 25 minutes of the premiere right now.
¡Uno! by Green Day Read Reviews

New album in stores Tuesday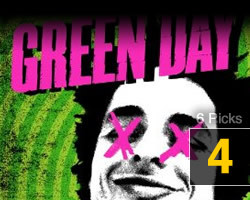 Talk about making up for lost time. After going three years without delivering a new studio album, Green Day are set to release three of them over the next four months. The first, ¡Uno!, arrives this week, followed by ¡Dos! on November 13th and concluding with ¡Tré! on January 15th. (The band will be on the road for much of that time as well.) Rob Cavallo serves as producer for the trilogy, and you can expect a slightly more stripped down, power-pop sound on the first album, which is preceded by singles "Oh Love" and "Kill the DJ", the latter sounding like it was ripped from a Franz Ferdinand album. November's ¡Dos!, meanwhile, is rumored to be more garage-y. Early reviews for ¡Uno! are mixed-to-good, with critics appreciating the album's energy.
Finding tour dates is as easy as 1-2-3 at the official Green Day site.
World of Warcraft: Mists of Pandaria Read Reviews

New PC game on sale Tuesday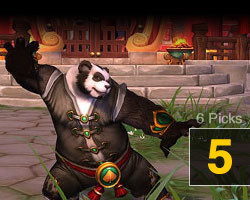 Will a new expansion reignite your interest in paying a monthly fee for the privilege of playing World of Warcraft? Blizzard hopes that the loosely Asian-themed Mists of Pandaria (the fourth WoW expansion overall, following 2010's Cataclysm 90) will do just that, and make you forget that more and more online games are ditching that monthly charge. You'll get to explore a new continent (that would be the misty Pandaria), while the war between the Alliance and Horde will get a new emphasis. The panda-like Pandaren, introduced back in Warcraft III, will also be added as a playable race, while the level cap will increase once again, the game adds a new monk class, and your fuzzy companions will finally be able to fight via a new, Pokemon-like pet battle system. WoW lost over one million subscribers in the six months from February to August, but perhaps some kung-fu pandas will entice some of them back.
Explore Pandaria at the official WoW site.
Bond 50

Blu-ray/DVD box set in stores Tuesday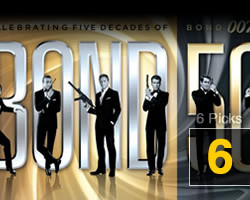 Celebrate the 50th anniversary of the first film featuring Britain's most famous secret agent with this massive box set collecting every one of the official James Bond films (i.e., all those but Never Say Never Again and the original Casino Royale). Nine of the 22 films were previously unavailable in Blu-ray, and all come with bonus features (totaling over 120 hours of extra content). The set includes two newly produced featurettes, and helpfully includes an empty slot for you to add the separately purchased disc for Skyfall when it hits stores next year. (After that, you're out of luck.)
More details are available for your eyes only at the official 007 site.
Closing the book on last week
Most Popular Title on Metacritic
Borderlands 2 (X360)

90

Week of 9/16-9/22
Weekend Box Office Champion (Estimated, U.S. only; source: Boxofficemojo.com)
(tie) End of Watch / House at the End of the Street
$13 million; 1st week at #1 for each
#1 Album on Billboard 200 (Source: Billboard.com/Nielsen SoundScan)
Dave Matthews Band: Away From the World

77

1st week at #1
Top-Rated Primetime Broadcast Show (Source: Nielsen)
Sunday Night Football (NBC)
21.3 million viewers; week of 9/10-9/16