Terra Nova Read Reviews

Series premiere Monday at 8p on Fox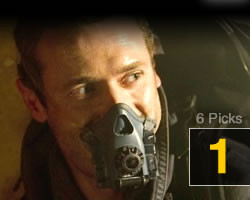 The much hyped, delayed (it was originally scheduled to premiere in May 2010), and expensive series Terra Nova finally debuts Monday night. Aiming for cinema-quality highs on the small screen, the ambitious sci-fi series is about a family living in a bleak 2149 who travel back in time (or to a mirror universe) where they co-exist with new settlers (led by Avatar's Stephen Lang) and some angry dinosaurs. The series is co-executive-produced by Jurassic Park's Steven Spielberg and is being run by Star Trek vet Brannon Braga. At press time, the first handful of reviews are strong, so maybe there's hope for it yet.
Study chaos theory before visiting the official website.
Homeland

Series premiere Sunday at 10p on Showtime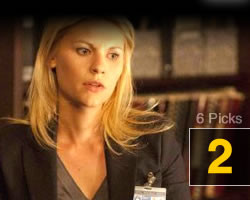 Premiering Sunday night on Showtime after the season premiere of Dexter is Homeland, a new political thriller starring Claire Danes as a CIA counterterrorist officer who suspects that a former Iraq-held American prisoner of war (Damian Lewis) might actually be a spy. The series is loosely based on an Israeli series called Prisoners of War. Co-created by former 24 showrunner Howard Gordon, it'll be interesting to see if this subject matter is handled with more subtlety than his previous terrorist and torture-filled series; encouragingly, though reviews haven't been published yet, critics have teased that Homeland is one of fall's top new shows.
You can trust the official website.
The Whole Love by Wilco Read Reviews

New album in stores Tuesday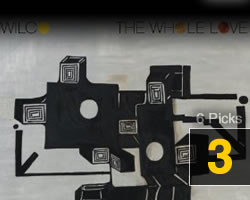 Chicago's very own Wilco have had their fair share of music label drama (see I Am Trying to Break Your Heart: A Film About Wilco for more) and are now leaving that part of their history behind. Wilco now have their own label, dBpm Records, and fittingly, the label's next release is Tuesday's new Wilco album, The Whole Love. Early single "I Might" hints that the new material might contain elements from all of their past albums, and the first batch of reviews have been praising the LP's inventiveness. Too bad it doesn't include a cover of the Black Eyed Peas' "I Gotta Feeling," as frontman Jeff Tweedy recently had a lot of fun covering it. 
Grit your summerteeth at the official website, or stream the full album prior to Tuesday at NPR.
50/50 Read Reviews

In theaters Friday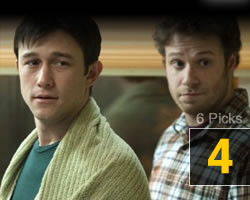 The Wackness director Jonathan Levine returns Friday with the cancer-themed dramedy 50/50. The Will Reiser-written film, based on his real-life experience as a twentysomething man diagnosed with cancer, stars Joseph Gordon-Levitt as Reiser's big-screen alter ego, Adam. Seth Rogen—Reiser's real-life pal—adds much-needed comedic relief as Adam's best friend, while Anna Kendrick plays his therapist, Anjelica Huston co-stars as his mother, and Bryce Dallas Howard appears as Adam's girlfriend.
The odds are good you can find more info at the official website.
Nevermind by Nirvana + Nirvana Live at the Paramount

20th anniversary deluxe edition box sets plus live DVD in stores Tuesday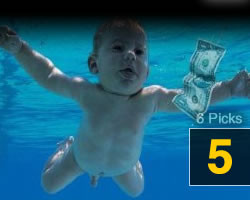 It's hard to believe that it's been 20 years since the release of Nirvana's seminal sophomore album Nevermind. Universal Music Group is celebrating with a multi-tiered release that has a little something for everyone: A single disc of the remastered album; a 2-CD version that includes B-sides, rehearsal/session tracks, and BBC Sessions; the Live at the Paramount DVD/Blu-ray that features an entire filmed live gig in Seattle on Halloween of 1991; and a super deluxe version (available exclusively at Best Buy for a month) that includes the first two CDs mentioned above, a third disc that contains unreleased Butch Vig mixes untouched by final album mixer Andy Wallace (the holy grail for diehards), a live CD of the Paramount show, and a DVD of the show along with the album's music videos, and a 90-page booklet. Vinyl fetishists will have to wait an extra week to get everything on wax.
Corporate websites still suck.
Prohibition

New miniseries begins Sunday at 8p on PBS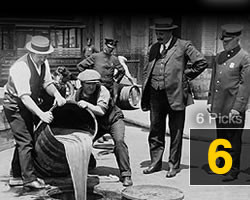 Legendary documentary filmmakers Ken Burns and Lynn Novick explore one of the most misguided movements in American history in their new miniseries Prohibition. The three-part, five-and-a-half-hour documentary starts Sunday on PBS (and continues the following Monday and Tuesday nights) and covers the American government's attempt to keep "intoxicating liquors" away from citizens. Celebrity voices including Tom Hanks, Jeremy Irons, Samuel L. Jackson, Liza Minnelli, and Patricia Clarkson will tell tales of Al Capone, women's suffrage, bootlegging, the Roaring Twenties, and much more.
Have a drink at the official website.
Closing the book on last week
Weekend Box Office Champion (Estimated, U.S. only; source: Boxofficemojo.com)
The Lion King

83

in 3-D
$22.1 million; 2nd week at #1
#1 Album on Billboard 200 (Source: Billboard.com/Nielsen SoundScan)
Lady Antebellum: Own the Night

63

1st week at #1
Top-Rated Primetime Broadcast Show (Source: Nielsen)
Sunday Night Football (NBC)
23.4 million viewers; week of 9/12-9/18