Ranking the year's best-reviewed debuts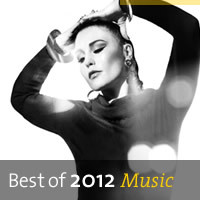 Our full list of 2012's best-reviewed albums won't arrive for a few days, but we're once again starting the list-making a bit early with a look at the year's 15 top debut albums. While 2012 wasn't quite as strong a year for first-timers as 2011, this year still brought some exciting new talent to the attention of music fans, including English singer-songwriter Jessie Ware, who tops this year's Freshman 15.
Below, we've listed the best-reviewed debuts of 2012, ranked by Metascore; albums must have at least 7 reviews (and be a full album, rather than an EP) to be eligible for inclusion. Mixtapes are eligible, however, which is why you don't see Frank Ocean's major-label debut Channel Orange on the list below (since his Nostalgia, Ultra was released first, in 2011, though some reviews came in too late for it to be included in last year's Freshman 15).


1.

Devotion

85

(Island)


by Jessie Ware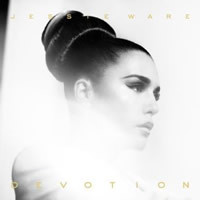 Compared to the likes of Sade and Adele, 28-year-old Jessie Ware first captured the public's attention by lending her vocals to SBTRKT's debut album last year. Her own full-length debut, Devotion, was nominated for the Mercury Prize and is also showing up with regularity on year-end top 10 lists. Expect to hear more from this rising star in the near future; Ware will make her American debut in January with a new EP, If You're Never Gonna Move.
"If this isn't the album of the year, it's at least the art-pop album of the year, or the neo-sophisti-pop album of the year, or--beside Frank Ocean's Channel Orange--the alternative R&B album of the year."

—All Music Guide More reviews...
Best known as the frontman for the long-defunct Britpop group Gene, Martin Rossiter emerged from an extended musical hiatus this year with his first solo album. Partially funded by fans through the Kickstarter-like PledgeMusic, Defenestration is a stripped-down affair consisting almost entirely of piano and Rossiter's voice, sounding a bit less Morrissey-esque than it used to.
"A moody yet romantic triumph, The Defenestration Of Saint Martin is far better than anyone could hope to expect from a long-dormant Britpop survivor."

—MusicOMH More reviews...
3.

METZ

84

(Sub Pop)


by METZ

Metz make some of the heaviest music you'll hear on this page. Hailing from Toronto, the hardcore/post-punk trio have brought some anger and noise back to one-time grunge label Sub Pop with their self-titled debut, an 11-song affair that clocks in under half an hour. A few reviewers found that the production was an issue, but most found it exhilarating.
"Metz [have] easily made one of the finest and most ferocious punk albums in years on this sledgehammer of a debut."

—The Quietus More reviews...
4.

Slaughterhouse

83

(In the Red)


by Ty Segall Band

While Ty Segall the man has released numerous albums in the past (heck, he's released several just this year alone), Slaughterhouse is the first LP for the Ty Segall Band, the touring outfit that performs alongside the Bay Area singer-guitarist-drummer-songwriter in his live gigs. Their retro psych-gararage-punk sound fits in well with the other bands in the In the Red stable, and their debut was universally praised by critics.
"It's one thing to be heavy, and it's another thing to be hooky, but Slaughterhouse is the rare garage-rock album to do both so well simultaneously."

—Pitchfork More reviews...
5.

Blunderbuss

83

(Columbia/Third Man)


by Jack White

Jack White may be the most recognizable name on this list, but Blunderbuss is indeed his debut full-length album—at least, as a solo artist. The White Stripes/Raconteurs/Dead Weather star didn't lose a step in his first outing on his own; the self-produced Blunderbuss was just nominated for an album of the year Grammy (among other honors), and hit #1 on the Billboard album chart upon its release.
"Familiar yet thrilling, Blunderbuss is a masterful introduction to a man we've known all along."

—Filter More reviews...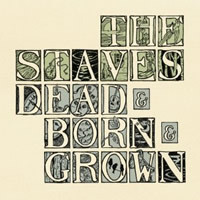 A trio of sisters from England (the band name is a shortened version of their last name, Staveley-Taylor), The Staves toured with the likes of Bon Iver and The Civil Wars before releasing their full-length debut. Dead & Born & Grown was produced by Glyn and Ethan Johns, and has been compared to the works of other recent British folk revivalists like Laura Marling, though they also have a noticeable Laurel Canyon/Americana influence.
"The Staves are like a distillation of all that's best about the folk heritages of England and America."

—The Independent More reviews...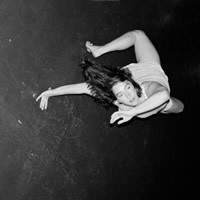 The London-based duo of Joe Armstrong and Tom Halstead create challenging electronic-based music under the name of Raime. After releasing numerous EPs and establishing themselves as a live act, the pair released their debut full-length this fall. A bleak and often sparse record, Quarter Turns was constructed out of live instrumentation that has been chopped and spliced into what All Music Guide likens to "the sound of shadows lurking, the sound of a thousand crashing cars, the sound of flesh ripping on steel."
"This is an astonishing album, but not an easy listen."

—Exclaim More reviews...
8.

World Music

82

(Rocket Records)


by Goat

Yes, World Music does have a bit of the percussion-heavy, unusual-instrumentation vibe you would expect of an album in just that genre, but it comes from an unlikely place: Sweden. The BBC notes that the seven-piece Goat are "perhaps the only band on the planet who can simultaneously bring to mind Can, Fela Kuti, Liquid Liquid and Moby Grape."
"Goat has come up with an exuberant album filled to the brim with potent mysticism; World Music is fittingly possessed by a spirit of pure adventurousness."

—PopMatters More reviews...
9.

Field Report

81

(Partisan)


by Field Report

Field Report is a new project for folkie Christopher Porterfield, who got his start in the band DeYarmond Edison alongside Justin Vernon (later of Bon Iver fame). The six-piece band performed with the likes of Aimee Mann and Emmylou Harris before releasing their self-titled debut in September.
"Porterfield has a way of entwining lyrical detail and broad sentiment that is compelling and original."

—Uncut More reviews...
10.

En Yay Sah

81

(Luaka Bop)


by Janka Nabay & The Bubu Gang

Sierra Leonean native Janka Nabay brought his traditional Bubu music with him when he moved to the States a decade ago, but he began to reach a broader audience this year after forming a new band consisting of Brooklyn indie rockers (including members of Gang Gang Dance and Chairlift) and signing to David Byrne's Luaka Bop label. The result, on En Yay Sah, is a diverse, dancefloor-ready sound that incorporates Afrobeat, psychedelia, and dub.
"En Yay Sah is easily the most auspicious--and original--debut album of 2012."

—All Music Guide More reviews...
11.

Movement

81

(RVNG)


by Holly Herndon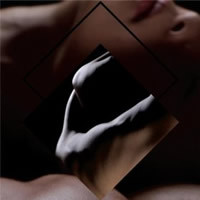 We're not sure if this is her dissertation, but Stanford Ph.D. music student Holly Herndon earned more than passing grades from critics for her debut LP. The hard-to-describe Movement reflects the years Herndon spent in Berlin's club scene, but blends those techno beats with other sounds that are far more experimental and ethereal in nature. While some reviewers fell the result is occasionally more academic than accessible, it's unlike anything else you'll hear this year.
"Appropriately named, Movement feels like a progression and challenge from one of the year's most exciting new voices, producers, and composers."

—Pitchfork More reviews...
12.

Jake Bugg

81

(Mercury)


by Jake Bugg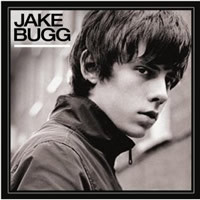 He may look like a kid on the album cover, but that's basically because he is: English folk-rock singer-songwriter Jake Bugg was just 18 when he recorded his eponymous debut. The album reached the top of the charts in the UK, with critics praising both his songwriting and vocal talents on songs that are influenced by the likes of Bob Dylan and Donovan.
"He has a warm, wistful voice and keen observational eye, pitching his songs beautifully between youth and experience."

—The Observer More reviews...
13.

Django Django

81

(Ribbon Music)


by Django Django

Another debut that is appearing on numerous Best of 2012 critic lists, the Mercury Prize-nominated Django Django comes from the UK four-piece of the same name. The album blends 1960s psychedelia with modern indie and art rock, resulting in a playful, adventurous sound not unlike that of the sorely missed Beta Band (whose keyboardist, John Maclean, happens to be the brother of Django Django drummer/producer Dave Maclean).
"An album that's consistently mind-melting and often brilliant."
14.

Quarantine

80

(Hyperdub)


by Laurel Halo

It would be easy to label Quarantine a disc of ambient (though far from sleepy) electronica were it not for the vocals that are front and center in the mix on many of the album's tracks. This debut long-player from the sci-fi-obsessed Brooklyn resident follows several well-received EPs, and its unpredictability should hold the interest of even the most jaded electronic music fan.
"For those of us undeterred by Halo's vocal approach, Quarantine is an often breathtaking piece of emotive reverie that stands sonically as one of the year's more consistently inviting ambient LPs."

—Resident Advisor More reviews...
15.

ƒIN

80

(Permanent Vacation)


by John Talabot

Taking more of a conventional, beat-oriented approach to electronic music—but is no less successful for doing so—Fin is the first album from Barcelona-based DJ/producer John Talabot. Critics have praised the disc as one of the best dance LPs of 2012, with something to offer everyone, and fans of artists ranging from Caribou to Pantha du Prince to [insert the name of your favorite EDM artist of the last two decades here] should enjoy the disc's tropical indie-house-disco blend.
"Talabot has a knack for capturing the very specific kind of bliss associated with dancing on Mediterranean beaches at the height of summer."

—The Guardian More reviews...
What do you think?
Have you enjoyed any of the albums listed above? What were your favorite debuts of 2012? Let us know in the comments section below.