Great games on a dollar a day
What are the best new iPhone, iPad, and iPod Touch games available for a total budget of $30 -- or about a dollar per day? Below are the best-reviewed titles released over the past month. All games are available for all Apple portable devices unless otherwise indicated.
Best-Reviewed New iPhone/iPod Games, $30 Total Budget - July 2011
 
Game
Genre
Rating
Metascore
Price
Qvoid
Puzzle
4+
90
$1.99
Groove Coaster
Rhythm/Action
4+
88
$0.99
Async Corp.
Puzzle
4+
85
$0.99
Ascension: Chronicle of the Godslayer
Card Battle
9+
85
$4.99
Deathsmiles
Shoot 'em Up
12+
85
$11.99
The King of Fighters-i 002
Fighting
12+
84
$7.99
 
 
 
TOTAL COST:
$28.94
Thanks to two high-scoring iPad-exclusive titles released last month, iPad owners get a slightly different list of games to choose from while staying within the $30 budget:
Best-Reviewed New iPad-Compatible Games, $30 Total Budget - July 2011
 
Game
Genre
Rating
Metascore
Price
Qvoid
Puzzle
4+
90
$1.99
Sid Meier's Pirates!

iPad Only

Action-Adventure
12+
88
$3.99
Groove Coaster
Rhythm/Action
4+
88
$0.99
Ant Raid

iPad Only

Action/Strategy
9+
86
$2.99
Async Corp.
Puzzle
4+
85
$0.99
Ascension: Chronicle of the Godslayer
Card Battle
9+
85
$4.99
Deathsmiles
Shoot 'em Up
12+
85
$11.99
Shake Spears!
Action
4+
83
$1.99
 
 
 
TOTAL COST:
$29.92
Below, we take a closer look at each of the past month's best new games. (Note that all game summaries are from the publishers' official descriptions.) Don't forget that you can now get updated critic and user reviews for these and all iOS games in Metacritic's iPhone/iPad section.
Qvoid  iPhone iPod Touch iPad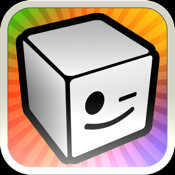 This deceptively simple color-matching puzzler asks players to manipulate a happy white cube through a series of increasingly complicated block-filled levels.
From the Publisher: Control a white cube tumbling around a board, picking and carrying colors in its sides. Mix and match them to solve the puzzles. And then, try to do it in less steps to collect all the stars! With its smooth learning curve and original gameplay you can be sure to get lots of fun from the start. As you arrive to the most hard puzzles, though, you'll need to squeeze every neuron of your brain to advance. Find your way through wonderful puzzles with cells that rotate, move, disappear, teleport... and more!
What the Critics Said
Score
Publication
100
AppSpy
With nothing more than a cube, some colored squares and a 3D world, Qvoid presents players with a charmingly simple, yet dastardly puzzle challenge that sinks its teeth in to you from the outset.
90
148Apps
Qvoid is an inventive puzzle game with beautiful graphics and a steady learning curve. The challenges are engrossing and complex enough to be entertaining without overly frustrating.
90
AppSmile
The game's Retina Display 3D graphics are clean and clear, and the smallish level sizes allow for a tightly pulled-in view. Colors are easily distinguishable and animations are fluid.
80
AppSafari
Qvoid is a simple game that packs quite a challenge. It's great for a two-minute distraction, or as a lengthy challenge.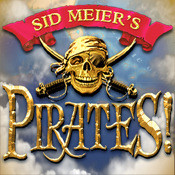 The 20-year-old adventure title gets a facelift for its latest incarnation as an iPad game.
From the Publisher: All hands on Deck! Sid Meier's Pirates! is an exciting high-seas adventure that allows buccaneers to helm one of 27 fully customizable ships as they descend upon unsuspecting ports of call to amass a motley crew of seafaring bandits. As a fearless Pirate Captain you will collect hidden treasure maps, undertake daring missions and courageous rescues, and swiftly hand out pirate-style justice to local braggarts at every port. The wild call of the ocean will lure you back to sea where they'll encounter enemy pirates and engage in mind-blowing open sea battles unlike any other game before on the iPad. Overflowing with intense pirate action, Sid Meier's Pirates! features a treasure chest of gameplay riches including traditional minigames, such as Sword Fighting, Ship Combat and Dancing.
What the Critics Said
Score
Publication
100
AppSafari
At $6.99 (currently) this game is real value and other developers should take note.
100
No DPad
Absolutely stunning. This stands as one of my all-time favorite games for the iPad, considering the fact that there's so much to do and so little time.
90
AppSmile
Replay value is terrific, as you can mix and match difficulties, factions, and abilities to create vastly different experiences when you play again.
90
IGN
Pirates! on iPad is an excellent port that could easily be sold for much more than its sub $10 price. With near endless replayability, this ranks among the best investments any iPad owner could make.
90
Pocket Gamer UK
Brimming with content, eminently replayable, and much improved over previous iterations, Sid Meier's Pirates! is a must-have for any self-respecting iPad buccaneer.
90
TouchArcade
It's deceptively deep, riddled with charming animations, colors, and characters, and offers a huge bag of things to do. It also runs well enough and is tuned well enough to recommend it on the iPad, which obviously is a huge plus.
80
148Apps
A complex sim and one that demonstrates just how wondrous it was the first time.
80
TouchGen
Yes, the battles do become repetitive, especially in regards to their presentation, but there is still a huge feeling of accomplishment when you defeat a ship through both great battle strategy and lightning gesture reflexes!
75
Slide to Play
Sid Meier's Pirates! is a classic for a reason, and the iPad version is excellent.
Groove Coaster  iPhone iPod Touch iPad

Note that the price goes up to $2.99 on August 8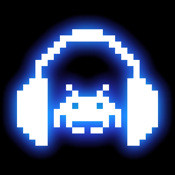 Stay on a winding path by keeping time to the beat in this one-handed rhythm game.
From the Publisher: A Groove Game in Roller Coaster Form! From the mind of Reisuke Ishida, creator of the internationally award-winning Space Invaders Infinity Gene an exhilarating next-gen groove game! Touch to the rhythm! This game offers exhilarating groove-filled roller coaster action with simple one-finger controls! The more you play, the more the game levels up! Persistence is rewarded, with new characters and other elements unlocked through play! Create an original stage that grows and changes according to your progress through the game! Impress your friends! The music included covers a wide spectrum, from rock and pop to hip-hop and techno! Don't just listen to music, game with it!
What the Critics Said
Score
Publication
100
Slide to Play
We don't know what Space Invaders are doing in a rhythm game, but we like it.
95
IGN
Nearly perfect. The music is great. The visuals are great. The rhythm action itself feels tight and perfectly matches each tune. Best of all, this is an experience that would be very hard to replicate on a traditional platform — this is a game built from the ground-up for iPhone, and it shows.
90
148Apps
Just as crazy-awesome a game as one would expect to get from the people who brought us Space Invaders-Infinity Gene.
90
Gamezebo
The only real complaint to be had with Groove Coaster is that there isn't more of it.
80
AppSpy
While it's not the first time we've seen this blending of visual style and rhythm-based gameplay, Groove Coaster is none-the-less a unique experience that constantly rewards players for delving in again and again.
80
TouchArcade
Groove Coaster is a good game with a fundamental flaw. It also has a few nit-picky problems, too, like it's spectacularly abrupt ending and horrible "How To," but the strength of its presentation, music, and RPG-lite systems make up for anything that could sour the experience.
80
TouchGen
It doesn't quite offer the same originality in gameplay as Bit Trip beat, but it's attack on your senses will knock your socks off, and more than makes up for it. Beautiful!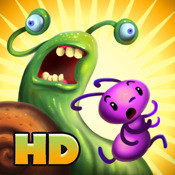 A tower defense-style action-strategy game with personality, Ant Raid asks you to protect your colony from virus-infested mutants.
From the Publisher: Ant Raid fills your big screen with fun cartoony HD action! Jump into the hilarious story of an ant colony trying to survive swarms of fellow insects, mutated into mindless monsters. Features: // Gorgeous Graphics: Treat your eyes with high-definition 3D graphics and animations designed for iPad from the get-go. // 100 Levels of Pure Fun and Action: Fight your way through 60 Story and 40 Challenge levels against hordes of enemies. // Off-the-Wall Storyline: Experience an epic tale through animated cut-scenes featuring quirky characters and unexpected twists. // Easy-to-Grasp Controls and Unique Gameplay: Enjoy responsive and intuitive touch controls. Taste the fresh blend of action, arcade and strategy. // Endless Gameplay: Challenge your friends and the rest of the world in four dynamic Survival modes. // Awesome Soundtrack: Indulge your ears with the original soundtrack and crazy sound effects. // Game Center Support: Strive for numerous Achievements and worldwide Leaderboard rankings through Game Center.
What the Critics Said
Score
Publication
100
Slide to Play
A quirky and fun take on real-time strategy games, with lots of character and creative elements.
90
AppSmile
Replay value is high, with the ability to replay levels to earn missing stars, multiple endless levels, and a good number of challenges to complete.
90
Gamezebo
Ant Raid is a fun, quirky and beautiful title well worth owning. If you've got an iPad, the HD graphics are really a treat.
80
AppGamer
The story, art and mix of action and strategy gameplay make Ant Raid an easy recommendation for iPad owners, even though it does sometimes feel a little rough around the edges. It's one of those games that feels like it was made with love.
80
AppSafari
Ant Raid is a good looking game, and the controls are clever too, but it's varying levels of difficulty and it's repetitive feel brings it down.
80
TouchArcade
Ant Raid might be a little light for the serious RTS crowd - its focus is on frantic action far more than management or organization. For anyone who wants some strategy in their action games, though, it's a perfect fit.
Async Corp.  iPhone iPod Touch iPad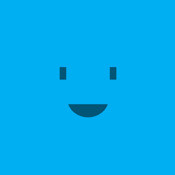 A laid-back, abstract, color block puzzler with a corporate workplace theme ... but much more addictive than that sounds.
From the Publisher: Do you like to play video games? Are you a fan of puzzle games like Tetris, Bejeweled, or Lumines? Do you want to help make a difference in the world? If you answered 'Yes' to any of these questions, then ASYNC Corp is the place for you. Join our company and help make the world a better place! There's no work. It's all play with ASYNC Corp. It's that easy! Gameplay: Your task at ASYNC Corp. is to create and send Packets. A Packet is a 2 x 2 (or larger) block of the same color. To make a Packet, a player selects a single Unit from each grid. If a 2 x 2 Packet can be created, the Units will swap and a Packet will be formed. Just tap the Packet to send it off to one of ASYNC Corp's many Packet Handling Facilities. Innovative Puzzle Design: Like Glow Artisan before it, ASYNC Corp is a unique and innovative puzzler, unlike anything before it. Four Awesome Modes of Play: With Quota, ASYNC, Zoning, and Freeplay Modes, players will clock in countless hours "playing on the job" for ASYNC Corp. It's that easy! Colorful and Charming Art Style: Happy faces make for happy employees! New Themes to Earn: The greater your productivity at ASYNC Corp, the more ASYNC Corp's Board of Directors will reward you. Acquire new Themes by achieving your Packet Quotas. At ASYNC Corp the only limits are your own!
What the Critics Said
Score
Publication
90
148Apps
It nails everything a fantastic puzzler should: simplicity, addictiveness, catchy music and overall polish.
90
Pocket Gamer UK
Beautifully presented and utterly compelling, Async Corp. is one of the best iOS titles you'll play all year.
90
TouchArcade
If you're willing to overlook a few missing features, you'll soon find that the biggest challenge is leaving your job at ASYNC Corp. to get back to the real world.
80
AppSpy
Fans of matching puzzle games should give Async Corp a try. While not treading new ground, it accomplishes good gameplay with flair.
80
Gamezebo
A fantastic puzzle game. It's fun and challenging and pretty much unlike anything else in the App Store. That said, if you're a player who lives for things like achievements and community rankings, then you might want to give this a pass.
75
The Onion (A.V. Club)
But none of the modes instill the kind of panic that the rising speed in Tetris or falling ceilings in Bust-A-Move do.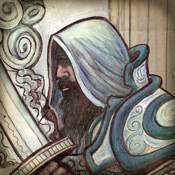 An iOS take on the fantasy deck-building game of the same name.
From the Publisher: Ascension: Chronicle of the Godslayer is the first officially licensed deck building card game for iOS. Play alone or with friends to battle against the Fallen One for honor and victory. Conceived and designed by three Magic the Gathering tournament champions, Ascension will provide hours of engaging and strategic game play for enthusiast and experienced gamers alike. For millennia, the world of Vigil has been isolated and protected from other realms. Now, the barrier between dimensions is failing, and Samael, the Fallen God, has returned with his army of Monsters from the beyond! You are one of the few warriors capable of facing this threat and defending your world, but you cannot do it alone! You must summon powerful Heroes and Constructs to aid you in your battles. The player who gains the most Honor Points will lead his army to defeat the Fallen One and earn the title of Godslayer!
What the Critics Said
Score
Publication
100
Gamezebo
With the constantly rotating and random list of card to buy, Ascension: Chronicle of the Godslayer is a game that plays very differently each time you boot it up. Sometimes the deck looks monster heavy, so military cards are a good choice. Other times buying lots of draw cards so you can churn through the deck over and over is the right way to go.
100
Slide to Play
If you're already familiar with Ascension, you probably don't need to be sold on the iOS version of the game. If you know nothing about card battle games but have always been eager to try, Ascension marks a good place to start your journey to card-shuffling heroism.
90
148Apps
Gary Games and Incinerator Studios have done a great job of both creating a fantastic card game, and porting it to iOS.
80
AppSpy
If you enjoy CCGs or you already own Ascension, this is an easy title to recommend, but if you're looking for something with a bit more meat it's worth waiting to see where the developer takes this App in the future.
70
Pocket Gamer UK
A clever and tactical game that just lacks the extra features to truly ascend to the top of the deck.
70
TouchArcade
The actual game of Ascension is a somewhat refreshing spin on fantasy-based card games in that instead of building a specific deck that you use in battles, you're building your deck on the fly from game to game.
Deathsmiles  iPhone iPod Touch iPad
Metascore (out of 100):
85
from Cave Co. Ltd.
Shoot 'em Up, $11.99, ages 12+
> iTunes App Store (Buy/Info)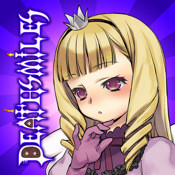 Return to bullet hell as the 2007 side-scrolling Gothic shooter makes its way to iOS for the first time.
From the Publisher: From the Xbox 360, to the iPhone, hit Gothic Horror Shooter "Deathsmiles" finally arrives on the iPhone and iPod touch! Once more, the Angels descend upon Gilverado! // New Game Mode + Practice Modes Added: In addition to the Arcade Version of "Deathsmiles", Deathsmiles iPhone includes an iPhone Mode with a new character and original story! This mode is packed full of content sure to satisfy those who have played Deathsmiles before, and those who are just starting out. Practice Modes are also included for learning the stages! // Revamped character designs // Brand new music for your quest through Gilverado! Original Arcade BGM also included! // Power up your character with equipment and items: Players can power up their Princess by using equipment and items bought from "Sakura's Shop", as well as those dropped by enemies in stages throughout the game. // Compatible with Game Center & Open Feint: Rankings are included for each game mode and character! Compete with players all over the world for high scores, and unlock achievements by completing in-game challenges! Go for a full achievement list! // Multiple control settings: Several button layouts are available in the Options so that even beginners can handle complicated controls.
What the Critics Said
Score
Publication
90
148Apps
It's just a fantastic and well-made game, pure and simple.
90
Multiplayer.it
Deathsmiles is another masterpiece created by Cave: funny and full of action, with RPG elements in iPhone Mode, it could be considered as one of the definitive shoot'em ups, of course alongside Espgaluda 2 and Dodonpachi Resurrection.
90
Pocket Gamer UK
Deathsmiles mixes up the formula to drag in bullet-hell fans and lowers the barrier to entry to encourage newbies. Everyone with a passing interest should try out this smart, compulsive and thrilling blaster.
90
TouchArcade
Just about the only flaw I have found with Deathsmiles isn't something that's the fault of the game itself, but rather it's an inherent problem due to actually controlling the game right on the touch screen.
90
TouchGen
A thrilling ride from beginning to end. Its crazy Japanese visual style combined with a mash up of rock and techno music (including a cameo from tubular bells) is a joy to behold. Combine that with intense shooter action, item upgrades, a bizarre storyline, and multiple endings, and you have one of the best shooters on the AppStore.
80
AppGamer
Die hard CAVE fans will have no doubt already picked the game up as soon as they saw it arrive on the App Store. For anyone else interested in horizontal shooters with huge boss characters and cute, anime style Angels, Deathsmiles is Bullet Hell from heaven.
80
VideoGamer
Deathsmiles is Cave's most successful iOS port yet, however, and while hardened bullet hell veterans will find the difficulty level far too low for their personal liking, this is the perfect game to sit around on an iDevice for occasional high-score runs.
75
Pocket Gamer France
Deathsmiles is a quality shooter for iPhone. With expertly mastered gameplay and oldskool - yet most endearing - graphics, this game emerges as a great surprise for fans of the genre.
75
Slide to Play
Even if you already bought Deathsmiles for the Xbox 360, there are still reasons to grab this version as well.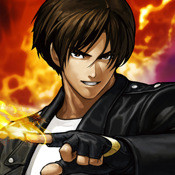 A somewhat stripped-down iOS port of console title The King of Fighters XIII should appeal to fans of Street Fighter.
From the Publisher: The popular 2D Fighting Game Series "KOF" appears on the iPhone/iPod touch! With beautiful visuals and high-resolution graphics, this game uses the Virtual Pad to bring you a seamless and intuitive "KOF" experience. Furthermore, moves that require complex commands can be easily pulled off with the Simple Specials Button or the various touch controls. Not only the old fans, but newcomers to KOF and fighting game novices alike will be able to fully and easily enjoy this new "KOF" experience! Features: * 4 different single player modes! Fight 3 on 3 in "Team Battle", 1 on 1 in "Single Battle", see how many opponents you can beat with 1 character in "Endless", or practice making combos using the Virtual Pad in "Training". * Many extras like trading cards and artwork! You can view all the extras you unlocked during the game in Gallery Mode. Fans will not want to miss the many extras, including premium trading cards with hand-drawn illustrations, concept art, illustrations and rough sketches of each character, Team Story Novels, and movies from "KOFXIII"! * Trade data & fight other players anytime, anywhere! Use Bluetooth to connect to other terminals within the signal range. Get a bunch of friends together to create your own impromptu arcade! Enjoy improved interaction between players by exchanging trading cards and sending and receiving replay data!! * The strongest warriors in history are here! The 13 fighters, including protagonists Kyo Kusanagi, K' and Ash Crimson are joined by Billy Kane from "Fatal Fury"! But that's not all!6 additional characters will be available to download for free by October, 2011 for a total of 20 characters!
What the Critics Said
Score
Publication
100
Slide to Play
The roster of fighters is solid, the action is fast and responsive, and the game looks phenomenal. This is one game that's worth its premium price.
100
TouchArcade
Graphically, the game is pretty incredible.
80
148Apps
Solid visuals and quality controls collide in this awe inspiring battle for iOS supremacy.
80
GamePro
Although $8 is a bit steep, it's worth it for the impressive visuals, competent controls, and solid gameplay.
80
Multiplayer.it
The King of Fighters-i is indeed a wonderful surprise for all the beat'em-up fans out there. The touch controls work very well and have some "emergency solutions" that never make the experience frustrating, while the graphics are awesome, with a large number of very well done characters and stages. Too bad there's no online multiplayer, hopefully they'll bring it in a future update.
80
Thunderbolt
If i 002 is a preview of what's to come, then the The King of Fighters is making a comeback in style.
80
TouchGen
All the right ingredients for a fighting game come together beautifully to make for a hugely enjoyable game for both newcomers and the hardcore.
70
Pocket Gamer UK
Street Fighter IV is outmatched by King of Fighters-i in terms of depth and presentation, but the timid challenge and absence of online multiplayer prevent it from scoring a total KO. It's still arguably the best fighter on the iPhone, though.
Shake Spears!  iPhone iPod Touch iPad

(An HD version for iPads available at the same price; reviews are for non-HD version.)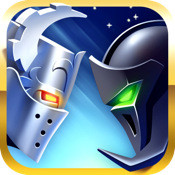 Perfect your jousting skills in this combat game set in the Middle Ages.
From the Publisher: Shake Spears is a game of glory, honor, and fame. Become a valiant knight and enter tournaments to compete for the heart of a beautiful lady. Travel through four worlds of wonder, win battles in 20 cities, and beat challenging bosses in this epic game. It's time to become a hero for the ages! Take out opponents with well-aimed strikes in knightly competitions of strategy and precision! Only a steady hand and a trusty steed can guarantee your victory! Upgrade your skills, armor, and weapons, and remember to use a dash of magic to overtake your enemies. Will you answer the call of destiny and become the most honored knight in the land? THEN SHAKE YOUR SPEAR!
What the Critics Said
Score
Publication
90
148Apps
It's incredibly well designed, addictive and finding new effective spell combinations never gets old.
80
AppSpy
Jousting isn't exactly the most well-used concept for a game and Shake Spears! manages to balance strategy with basic bludgeoning fun in a way that's hard to put down.
80
Gamezebo
At first glance, Shake Spears! seems rather shallow and repetitive. But it turns out that isn't the case. There's a surprising amount of strategy involved with the gameplay, especially in the latter portions of the title. As a result, there's a lot of challenge, depth, and fun.
80
Pocket Gamer UK
Despite its cartoon art style and arcadey gameplay, Shake Spears! scores thanks to the surprising tactical intelligence it requires.
What not to buy
An iOS game adaptation of the film Transformers: Dark of the Moon 55 is the lowest-scoring major release of the past month.
What are you playing?
Have you tried any of the games above? If so, what did you think of them? Are there any other new iPhone or iPad games that deserve a download? Let us know in the comments section below.