The best albums released this month
Below, we look at the past month's best-reviewed new LP releases. For each album below, we list the percentages of "great" critic reviews (with an individual critic score above 80), "good" critic reviews (61-80), "mixed" reviews (40-60), and "bad" reviews (below 40).
Black Up
90

(Sub Pop)


by Shabazz Palaces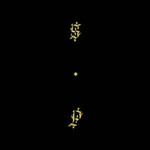 Critic Review Distribution:

Great

6

Good

7

Mixed

0

Bad

0
The first hip hop group signed to indie rock label Sub Pop, Seattle's Shabazz Palaces are fronted by Ishmael Butler, formerly of Digable Planets (where he went by the name Butterfly, though he now calls himself Palaceer Lazaro). Coming after a pair of EPs and a "Genius Award" from local weekly The Stranger, SP's debut album Black Up has emerged as one of the best-reviewed LPs of 2011.
Listen to "Swerve... the reeping of all that is worthwhile (Noir not withstanding)"

What the critics are saying: Far from a standard rap album, Black Up is challenging, experimental, and forward-thinking, and, if Prefix is to be believed, serves as a game-changer for the genre. If there are comparisons to be made -- and there are a few -- it is to alt-rap labels like Def Jux and anticon, though the A.V. Club also hears a bit of Flying Lotus, at least musically. Lyrically, the album suffers a bit from Butler's "sometimes-workmanlike" writing, according to Dusted, but even that publication hears a wealth of ideas on the record, and every critic so far seems blown away by the production.
Bon Iver
86

(Jagjaguwar)


by Bon Iver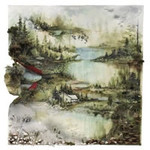 Critic Review Distribution:

Great

17

Good

19

Mixed

3

Bad

0
How do you follow up a debut album that was hailed as one of the best releases of 2008? With an album that will likely go down as one of the best of 2011. Basically a solo project for Justin Vernon, who in recent years has performed with Kanye West and recorded with Volcano Choir and Gayngs, indie folk outfit Bon Iver returns with a sophomore set of 10 songs each named after—and inspired by—a specific place, from "Perth" to "Lisbon, OH." And the new album has a much fuller and more varied sound than For Emma, thanks to added instrumentation (sax, synths, pedal steel) contributed by a variety of guest musicians.
Listen to "Calgary"

What the critics are saying: Most critics are on board with Vernon's new approach, which Paste describes as "more layered, more diverse, more interesting." Pitchfork, in an unusually high 9.5/10 review, admires the LP's flow as a whole and notes that "no one else sounds like him," while the Boston Globe calls the album "staggering" and "arresting" and The Guardian is dazzled not just by the "intricately textured sound" but also the "emotional sincerity" of Vernon's lyrics. Several reviewers, however, find the album much less successful sonically—AllMusic, for example, describes its "sub-Enya" style as "murky," "flat," and "cliched"—and even more critics despise the dated, synth-heavy album closer "Best/Rest," which has an "adult contemporary" sound that is out of place next to the other nine tracks.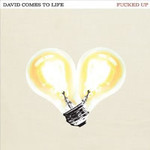 Critic Review Distribution:

Great

10

Good

22

Mixed

1

Bad

0
The decade-old Toronto hardcore punk band won Canada's top music prize for their previous LP, 2008's Chemistry of Common Life. David Comes to Life, their inventive third studio album, is a concept album—a punk rock opera, if you will—unfolding its dense narrative across 18 tracks arranged in four acts.
Listen to "Queen of Hearts"

What the critics are saying: Many critics acknowledge the record's complexity—and it's length (it runs 78 minutes)—but conclude that its many rewards make up for any demands David places on the listener. The A.V. Club notes that the LP actually offers Fucked Up's most accessible, poppy, and melodic music yet, a sentiment shared by most other publications. But it is the "absurdly ambitious" (in the words of PopMatters) conception of the album that elevates it to elite status, its themes of (to quote Spin) "romantic self-defeat, misplaced deification" resonating so clearly that it doesn't matter if the record is "overly complicated" and that, "as a cohesive musical statement, it's a mess" (Spin again). The one unsupportive review comes from Tiny Mix Tapes, whose reviewer finds David severely overproduced and lacking the energy of previous FU releases.
Marissa Nadler
85

(Box of Cedar)


by Marissa Nadler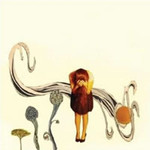 Critic Review Distribution:

Great

5

Good

7

Mixed

0

Bad

0
The self-released fifth album for the East Coast singer-songwriter, who is often lumped in with the "freak folk" scene, was produced by Brian McTear and recorded with fan-supplied funds raised through Kickstarter. It looks like a good investment.
Listen to "Baby I Will Leave You In The Morning"

What the critics are saying: This self-titled release is "more musically complex" than her past efforts, reports CMJ (and other reviewers), resulting in what AllMusic deems "her lushest, warmest, most sophisticated offering yet." There's plenty of praise for Nadler's songwriting as well; Spin calls it her "strongest set of songs yet," and several other publications describe the album as "confident," "careful," and consistent. If you are looking for reference points, musicOMH hears a bit of Mazzy Star's Hope Sandoval or "a more fragile and more gothic Cat Power," while One Thirty BPM adds that she sounds like Victoria Legrand of Beach House.
New Brigade
85

(What's Your Rupture?)


by Iceage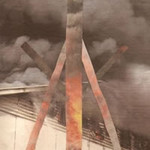 Critic Review Distribution:

Great

4

Good

4

Mixed

0

Bad

0
A group of four Danish teenagers, Iceage make their debut with this set of a dozen very brief no wave-influenced post-punk tunes, clocking in at just under 25 minutes.
Listen to "White Rune"

What the critics are saying: It takes longer to read the reviews than to listen to the album, but that doesn't mean there isn't a lot on the disc to digest. Pitchfork calls New Brigade "a refreshing and extraordinary debut" and seems impressed by how "precise" and well produced it is, despite its density of ideas. Many reviewers seem genuinely excited by the album, and find it genuine and new, though Dusted isn't quite sure if that is the band's intent, or simply a "happy accident" caused by their lack of experience. AllMusic calls the disc "thrilling," and warns that "because Iceage's material is recorded raw, and devoid of traditional verse/chorus structures, hooks are often hard to locate amidst the fractured structures and dissonant chords, but they exist." And One Thirty BPM suggests that the band's youth is an advantage, creating "genuine moments of adolescent uncertainty and nervousness."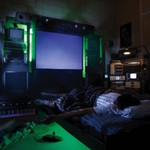 Critic Review Distribution:

Great

1

Good

9

Mixed

1

Bad

0
The electronica duo of Daniel Lopatin (also of Oneohtrix Point Never) and Joel Ford (Tigercity) previously released a pair of EPs under the name Games, including last year's well received That We Can Play. Combining instrumentals with vocal-driven tracks, Channel Pressure is their first full-length release together, and their first release of any kind under their new name, released on the duo's own label, Software.
Listen to "Emergency Room"

What the critics are saying: While XL8R admires the instrumental tracks, that publication disapproves of the songs with vocals, dismissing them as a "cheesy" pastiche of '80s bands like Oingo Boingo and OMD. But while other publications like Pitchfork agree that the '80s-sounding record can indeed come across as "slick and glossy" and "sweet and sticky," that site actually prefers the vocal tracks, and notes that the album is balanced and works well as a whole. PopMatters sees ingenuity and surprising depth in the way F&L recreate the sonic past, adding, "The triumph of Channel Pressure lies in the way in which these sonic subversions are sculpted into a collection of magical pop sounds." Indeed, many reviewers simply find the album poppy and fun.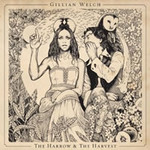 Critic Review Distribution:

Great

5

Good

9

Mixed

1

Bad

0
Until this week, the oft-praised bluegrass singer-songwriter hadn't released an album in eight years, the result of a case of writer's block and a few false starts. But Gillian Welch has teamed once again with longtime collaborator David Rawlings on The Harrow & The Harvest, a set of 10 new songs.
What the critics are saying: While most critics are praising The Harrow & The Harvest, there is a division among them: some reviewers feel that it stands among Welch's best work, while others find it a more modest achievement, pleasant but not groundbreaking. Count Paste in the former camp; they call it "one of the richest, most expansive roots albums to be released in some time." But the BBC calls the album "languid" and wishes for a bit of additional instrumentation to liven things up (Welch and Rawlings perform on acoustic guitar and nothing else), while the A.V. Club similarly find things a bit too "relaxed and steady." But The New York Times finds the music "flexible" even without extra adornment, writing, "It grooves, without bass or drums or anything else; in every song Ms. Welch and Mr. Rawlings seem to find a fundamental rhythm that describes them both on some cardiological level."
What do you think?
What new albums or songs are in heavy rotation on your MP3 player? Let us know in the comments section below.