DC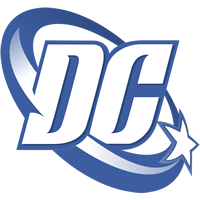 DC Comics, now part of DC Entertainment (which itself is owned by Time Warner), originated in 1934, but it was the release of Action Comic #1 in 1938, with its introduction of Superman, that launched the popularity of the superhero comic. Batman followed in 1939, and since then these two characters have been the backbone of the DC Universe and its film franchises.
Batman made his feature film debut first, in a 1966 version starring the cast of the popular TV series: Adam West as Batman, Burt Ward as Robin, Cesar Romero as the Joker, Burgess Meredith as the Penguin, Lee Meriwether as Catwoman and Frank Gorshin as the Riddler. It would be another 23 years before Batman returned to theaters for good with Michael Keaton's Batman battling Jack Nicholson's Joker in Tim Burton's 1989 Batman. That film spawned three sequels, each less successful than the last, and while 1993's animated Batman: Mask of the Phantasm is a fan favorite, it was 2005's Batman Begins, the first film of Christopher Nolan's trilogy, that re-vitalized the Batman franchise, as well as the superhero movie in general, providing a dark, realistic take that followed more recently published stories instead of the more campy, tongue-in-cheek adaptations that preceded it.
Superman's film premiere in 1978 was as important to future superhero films as his introduction in Action Comic #1 40 years earlier. It established the origin story as the way to tackle the sprawling comic universe in which the characters exist, and began the trend of getting every last dollar out of a property before trying to reboot it. Superman II was one of the few sequels film lovers will argue is better than the original (along with The Empire Strikes Back, The Godfather: Part II, The Dark Knight and others that will come up later), but films after the second were laughable, and Bryan Singer's attempted reboot (2006's Superman Returns) didn't turn things around. The next reboot comes in the form of Zack Snyder's Man of Steel, which hits theaters in 2013.
As DC comics evolved, the company created select imprints to publish edgier material. DC's Paradox Press released the graphic novels A History of Violence and Road to Perdition, while Vertigo released V for Vendetta, Hellblazer (which was the basis for Constantine), and The Losers. Two other Vertigo properties, Preacher and Y: The Last Man, have also flirted with film adaptations, with D.J. Caruso, formerly attached to direct Y: The Last Man now confirmed as director of Preacher.
Among other well-known DC characters, only Catwoman and Green Lantern have made the jump into theaters. A sequel is in the works for the relatively disappointing latter film starring Ryan Reynolds, but whether it will actually get made is unknown; Catwoman, meanwhile, will appear alongside Batman in next year's The Dark Knight Rises. Meanwhile, Wonder Woman, Flash, and Aquaman wait for their chance. Of those three characters, Wonder Woman has had the biggest push, with Nicolas Winding Refn (Bronson, the upcoming Drive) wanting to direct an adaptation starring Mad Men's Christina Hendricks in the lead role, but with the recent failure of the TV series reboot, the possibility of a film adaptation seems small.
DC's best movies

"If not the best superhero movie ever, it's definitely in the top 3. Reeve will forever be Superman to most of us."

—Luke Y. Thompson (writing about Superman), Dallas Observer
Richard Donner's first film set the template for superhero films to follow and many believe the second improved upon its formula. That Metascore might be inflated for Superman II (due to the reviews being published years after the 1981 release), but it still belongs among the best comic book movies ever made. Both films deftly combine action, humor, special effects, and romance. And let's not forget the villains. Gene Hackman's Lex Luthor and Terrence Stamp's General Zod combine humor and menace like few before or since. Kneel before Zod!

"'Batman' isn't a comic book anymore. Christopher Nolan's The Dark Knight is a haunted film that leaps beyond its origins and becomes an engrossing tragedy."

—Roger Ebert, Chicago Sun-Times
Batman Begins was a success, but what Christopher Nolan's first film lacked was an equal counterpart to Christian Bale's Bruce Wayne/Batman, someone to bring real fear to Gotham. The late Heath Ledger provided that spark and took the comic book movie to darker depths and higher box office grosses than ever before. Nolan will wrap up his trilogy with The Dark Knight Rises, which arrives July 20, 2012.

"A ticking time bomb of a movie, a gripping, incendiary, casually subversive piece of work that marries pulp watchability with larger concerns without skipping a beat."

—Kenneth Turan, Los Angeles Times
Based on a graphic novel written by John Wagner and illustrated by Vince Locke (and published on DC imprints Vertigo and Paradox Press), David Cronenberg's film is not for the kids. There are no superheroes, and no simple delineation between good and evil. It's an explicit look at violence and how it impacts the family of a small town restaurant owner with a secret past.
DC's worst movies

"The 'Showgirls' of superhero movies. This is not a compliment. A vacuous lingerie show posing as feminism, it's the biggest movie hairball this side of 'Garfield.'"

—Robert K. Elder, Chicago Tribune
While she'd had success playing Storm in the X-Men franchise, Halle Berry could not keep the curse of winning Best Actress at bay once she put on the catsuit. This loose adaptation of the character that appeared in Batman #1 is widely regarded as one of the worst films of all time, and was a four-time winner (loser?) at the 2005 Razzies (Worst Film, Worst Director, Worst Screenplay, and Worst Actress).

"Clooney's stiff cornball delivery and tendency to smile during the most tragic moments bring this as close to the cartoonish Batman television series of the 1960s as any of the movies have come."

—Barbara Shulgasser, San Francisco Examiner
Even the typically polite George Clooney can't find anything nice to say about his participation in this flop, calling it "a waste of money." While Akiva Goldsman's script is a series of lame one-liners ("Ice to see you." "Lets kick some ice." "You're not sending me to the Cooler." etc.), it was Joel Schumacher's ultra-campy direction and fetishistic emphasis on the newly added nipples and enlarged codpieces on Batman's and Robin's suits that got most of the bad press.
3. Superman IV: The Quest for Peace
n/a

(1987) Add to Netflix Queue


"One of the cheesiest movies ever made."

—Rita Kempley, Washington Post
The last Superman film with Christopher Reeve as the star is a sad way to end a franchise that began with such promise. This cheaply made Golan-Globus production abandons a solid cast in a message movie without the action, comedy, or romance of the first two films, and it was so awful that it killed off the franchise for two decades. Perhaps Zach Snyder's Man of Steel, starring Henry Cavill, can erase this film from our memories when it hits screens June 14, 2013.
On the next page ...
Continue reading for a look at movies based on Marvel comics ...