Think like a critic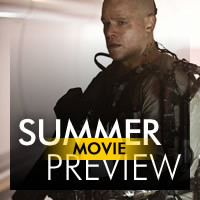 As we do each year at this time, we are asking our users to predict the final Metascores for 30 of this summer's most notable releases. At the end of the summer, we'll compare your guesses to the actual numbers, much like we did in 2012, 2011, and 2010.
Make your predictions for each movie below. Voting will close at the end of the day on Sunday, April 28th, and we'll reveal your predictions in our giant Summer Movie Preview later that week.

If the poll does not appear above, please go here to enter your predictions.