Think like a critic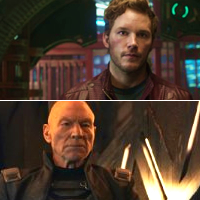 As we do each year at this time, we are inviting our users to predict the final Metascores for 30 of this summer's most notable releases. Note that a few major summer films (including the upcoming Spider-Man sequel) are not included because they already have Metascores, which makes predicting far too easy.
After Labor Day, we'll compare your guesses to the actual scores, much like we did in 2013, 2012, 2011, and 2010.
Make your Metascore predictions for each movie below. Trailers are provided (when available) to help you make your predictions. You do not have to make a prediction for every movie, but once you press the "Save and Submit" button at the end, your predictions are final and cannot be changed. (You may vote only once; duplicate predictions from the same person will be discarded.) Voting will close at noon (PDT) on Monday, April 28th, and we'll reveal your predictions on this site the following day.
Voting is now closed.