How close were you this summer?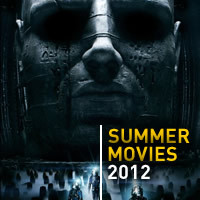 Median Guess vs. Actual Score
Very Close
(+/- 0-4.5 points)


8

films /

28

%
Close
(+/- 5-9.5 points)

10

films /

34

%
Not Close
(+/- 10-24 points)

11

films /

38

%
So Very Wrong
(+/- 25 points or more)

0

films /

0

%
Well, you're getting closer. Back at the start of the summer, we asked you to predict the final Metascores for 30 of the season's most notable releases (one of which, G.I. Joe: Retaliation, was later bumped to a 2013 release date). On average, your median guesses were 8.5 points away from the actual scores for each film. That may sound like a lot, but it beats last year's average difference of 9.0 points (and 2010's 9.6-point differential). So consider yourself improved.
That said, the number of Metascores predicted at the highest accuracy level (with a difference of less than 5 points) fell from 12 last year to 8 this year. However, users avoided wildly inaccurate predictions this year for the first time. Your worst forecast, as a group, was for the Ben Stiller comedy The Watch, which had a final Metascore that was 19 points lower than predicted. Users underestimated the score for Moonrise Kingdom by 9 points, making that the worst guess in the opposite direction. And users were exactly on target with Battleship, correctly predicting that Peter Berg's film would give critics a sinking feeling.
Overall, users proved overly optimistic when making predictions, ultimately overestimating the scores for 21 of the 29 films. You can view the final spreads for each of the films in the survey below, ranked from most to least accurate.