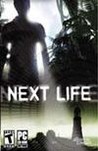 Summary:

Adam Raichl is instantly killed in a horrific accident one evening when his SUV suddenly collides with an oncoming truck. But, did he in fact die? Astonished to awaken in the presence of others, Adam quickly realizes that they are all stranded on a large and desolate island. Why does

everyone talk about historical events as if they just happened yesterday? Why are mysterious messages hidden all over the island waiting to be discovered? Why does everyone fall asleep when the bell tower rings three times? What Adam first thought was a dream turns into a dark, disturbing reality and a thrilling mystery that Adam must untangle if he ever wants to unlock the secrets of Next Life. [The Adventure Company]

…

Collapse

Developer:

Future Games

Genre(s):

Adventure Games

# of players:

1 Player

Cheats:

On GameFAQs

Rating:

M
The developers put a lot of effort into the player experience and took a few risks trying to break the mold along the way.

I really like the player's changing perspective of the island form day to day and I liked the panty shots *cough*… I mean the nicely done character models. The puzzles while brutal were straight forward and to the point.

I liked Next Life better than "Culpa Innata," but that's about as left-handed as my left-handed recommendations get.

The premise and the promise of Next Life led this reviewer to really look forward to spending some hours with these "reprobates." Unfortunately, I can only give a mixed rating to a flawed title.

While it is worth checking out Next Life merely for its intrigue, the slow pace and brain-numbing puzzles will leave most adventurers high and dry and barred from the continued storyline that might otherwise quench their thirsts.

I think Next Life could have been awesome. Shorter, sharper, and throw out the arcade puzzles.
Slow! Interaction is non-existent Only scripted lines without ability to create new scenerios.

Pro: Great story Con: Awful graphics, sloooooow, buggy, glitch and a lot more.