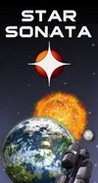 Summary:
Star Sonata 2 improves upon the original with 3d graphics, a greatly improved user interface, RTS-like controls for your ships, drones, and bases, inter-dimensional invasions that the players must cooperatively fight, expanded tech levels, and an amazing new musical score. It transforms the retro-style of Star Sonata 1 into a polished, modern MMORPG.
| | |
| --- | --- |
| Official Site: | http://www.StarSonata2.com/ |
| Developer: | Landauer Games |
| Genre(s): | Role-Playing, Massively Multiplayer Online, Massively Multiplayer, Fantasy, Sci-Fi |
Designer/Producer/Programmer credits provided by
GameFAQs
.
If you contributed to this game and feel you should be credited, please read our
FAQ
.