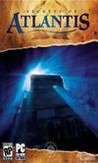 Summary:

It's 1937 and Howard Brooks, a young aeronautical engineer, returns from a conference in Germany. On board the Hindenburg Zeppelin taking him to New York, Howard is attacked by members of an occult sect. He soon learns that these evil-doers covet the mysterious secret of a forgotten

It's 1937 and Howard Brooks, a young aeronautical engineer, returns from a conference in Germany. On board the Hindenburg Zeppelin taking him to New York, Howard is attacked by members of an occult sect. He soon learns that these evil-doers covet the mysterious secret of a forgotten civilization of which, it seems, he is an heir. Convinced that Howard possesses a key element of their research, they decide to set a trap for him. Caught up by his past, Howard sets out on an adventure that leads him to fascinating locations around the world: Macao, an Indian Palace, a temple in Mesopotamia and the Empire State Building in New-York. Each location has its own unique culture, landscape and secrets. Features more than 30 characters to keep you company on your travels. Watch out – not everyone is totally trustworthy. Filled with mystery and set in a unique film-noir style, The Secrets of Atlantis is a unique adventure game that gives you the feeling that you are really aboard the Hindenburg Zeppelin racing off to the world's most exotic locations in search of answers to a forgotten civilization. [The Adventure Company]

…

Expand
Developer:

Atlantis Interactive Entertainment

Genre(s):

Adventure

# of players:

1 Player

Cheats:

On GameFAQs

Rating:

T
While Atlantis isn't exactly a new premise for adventure gamers, the lovely depiction of seldom-used 1930s settings and the game's rich storyline saves The Secrets of Atlantis from being just another first-person adventure clone.

Playing is quite fun, and there is a good mixture of conversational clues, puzzles and fun things to see. The puzzles are fairly well-integrated, but not logical all the time.

The story – if you can call it that – is a collection of cliches, but not in a funny way. The game offers a variety of puzzles: Most of them are enjoyable, but some are dull and one even horrific. The cut-scenes are nice and voice acting tolerable. All in all, the thing that keeps the game from falling into oblivion are the puzzles. Maybe the sequel will do better. [Dec 2007]

A decent adventure game may be lurking beneath The Secrets of Atlantis' tiresome pixel-hunting, nonsensical puzzles, and substandard imagery, but you'll have to work to find it [Sept 2007, p.58]

Everything it offers is either totally standard (the gameplay) or a failed gambit (the 1930s atmosphere).

If Indy had encountered nonsense like this during one of his escapades, he'd have let the Nazis win. Secrets of Atlantis is best left in a watery grave.

Like vinyl, Adventure Games' nostalgic qualities are aiding a comeback of sorts. With the resurrection of Sam and Max, as well as some other notable titles, the bargain bin quality of The Secrets of Atlantis doesn't warrant a second glance.