Publisher:

SCEA

Release Date:

Feb 28, 2006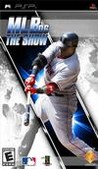 Summary:
MLB '06: The Show for the PSP suits up for the season with the all-new Career Mode for gamers to create a player and take them out to play anytime, anywhere, and a Season Mode that now offers multiple seasons. Users can choose their favorite team, play the regular season, advance to the playoffs, be crowned the World Series Champion and even create their own dynasty. With the new Historical Greats option, nostalgic fans of America's Pastime players can go up against baseball legends. For gamers on the go, MLB '06: The Show offers multiplayer gameplay, either locally via Ad Hoc Mode or across the nation via Infrastructure Mode. Additionally, sports fanatics can utilize the new online news service to get the latest MLB news feeds online or save them to the Memory Stick Duo and review them offline at their convenience. [SCEA]
| | |
| --- | --- |
| Rating: | E |
| Developer: | SCEA San Diego Studios |
| Genre(s): | Baseball |
| Number of Players: | 1-2 Players |
| License: | Major League Sport |
| Offline Modes: | Competitive |
| Connectivity: | Online, Wi-Fi |
| Online Modes: | Competitive |
| Number of Online Players: | 2 Players Online |
Designer/Producer/Programmer credits provided by
GameFAQs
.
If you contributed to this game and feel you should be credited, please read our
FAQ
.