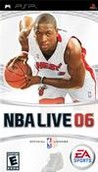 Summary:
Freestyle Superstars: You are in control of the top NBA stars, performing like their real-life counterparts based on distinct character types, including Power, Playmaker, Stopper and more. Authentic 5-on-5 Gameplay: The all-new animation system helps to visually present the up-tempo, fast-break brand of basketball that makes the NBA thrive. Also featured, is an improved transition game and a more physical brand of play with collisions and dunked-on scenarios. New Player Visuals: A new graphics engine now has player models not only playing and acting like their real life counterparts, but looking the part with striking detail and realism. [Electronic Arts]
| | |
| --- | --- |
| Rating: | E |
| Developer: | EA Canada |
| Genre(s): | Sports, Traditional, Team, Basketball, Sim, Sim |
| Number of Players: | 1-2 Players |
| License: | Major League Sport |
| Offline Modes: | Competitive |
| Connectivity: | Online Wi-Fi |
| Online Modes: | Competitive |
| Number of Online Players: | 2 Players Online |
Designer/Producer/Programmer credits provided by
GameFAQs
.
If you contributed to this game and feel you should be credited, please read our
FAQ
.
| | |
| --- | --- |
| 13 | |
| 49 | #49 Most Discussed PSP Game of 2005 |