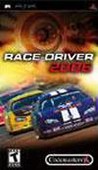 Summary:

The title, a massively expanded edition of the European PSP system title "TOCA Race Driver 2" comes complete with real performance cars, real damage, real physics, and intense pack racing with up to 21 cars on-screen competing for position. Plus, with WLAN multiplayer gaming modes enabling

The title, a massively expanded edition of the European PSP system title "TOCA Race Driver 2" comes complete with real performance cars, real damage, real physics, and intense pack racing with up to 21 cars on-screen competing for position. Plus, with WLAN multiplayer gaming modes enabling up to 12 players to race simultaneously and an all-new WLAN game mode, competitive racing has never been so aggressive or closely fought. Providing PSP system petrol heads with the most diverse range of insanely fast racing events ever seen in one game, players will get to compete in GT Sports Car Racing, Street Racing, Rally, DTM, V8 Supercars, Global GT Lights, Rally Cross, Formula Ford, Open Wheel Grand Prix, Classic Car Racing, Super Truck racing, Stockcar Oval Racing, Ice-Racing, Convertible Racing, and Performance Car events. Over the European edition, Race Driver 2006 adds 10 all-new international tracks, such as Nashville Super Speedway and Shanghai, taking the total featured to a tarmac-melting 60+ circuits! More super-charged cars are also being featured, including the Buick Gran Sport 455, Pontiac Firebird Formula 400, Dodge Charger, Gemballa GTR 750 EVO, Koenig GT and Koenig GTD – giving players over 50 sensational machines to race. Designed especially for the PSP system gaming, a further race mode, the Trans-World Cup, delivers high-octane racing in short bursts making it perfect for gaming on the go. Through a variety of event-based challenges, including Time Trials and Skill Tests rather than a series of straight races, players must drive hard to become the World's No. 1 ranked racer. [Codemasters]

…

Expand

Developer:

Sumo Digital

Genre(s):

General

# of players:

1-12

Cheats:

On GameFAQs

Rating:

T
It's a staggering amount of content to chew through, helped by a simple presentation and controls that feel dead on -- d-pad or analog nub -- and a fantastic way to overcome the PSP's digital buttons.

Race Driver 2006 is one of the better racing games and the best racing sim I have played on the PSP since its launch.

You simply will not find a more complete driving simulator for your PSP.

The addition of new content makes the game a worthwhile purchase for any serious racing fan, though the lack of online multiplayer means you'll be racing alone.

Sure, there's room for improvement in the next edition, especially where some of the ground weather effects are concerned, and it'll have to go up against Gran Turismo in 2007, but Race Driver 2006 is simply the best racing sim you can get on the PSP today.

A really solid racer that feels a tad dated and features way too much load time. [Aug 2006, p.82]

The variety will give you motivated to keep playing.