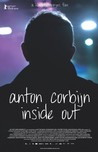 Summary:

Anton Corbijn Inside Out is an intimate and revealing portrait of an influential artist and the result of almost four years of filming by director Klaartje Quirijns. Examining Corbijn's youth and current life, Inside Out searches for the source and meaning of the themes in his life and

Anton Corbijn Inside Out is an intimate and revealing portrait of an influential artist and the result of almost four years of filming by director Klaartje Quirijns. Examining Corbijn's youth and current life, Inside Out searches for the source and meaning of the themes in his life and work: sacrifice, fame, religion and death. The film shows what drives him and what his ideas are on the modern icons that he has created. [Music Box Films]

…

Expand
Director:

Klaartje Quirijns

Genre(s):

Biography

,

Documentary

Rating:

Not Rated

Runtime:

85 min
It's not groundbreaking, but the impressionistic approach at least strives for more than your standard-issue bio.

Klaartje Quirijn's engaging film portrait of Dutch rock-photographer-turned-filmmaker Anton Corbijn goes a long way towards explaining the emptiness and isolation that characterise his work

At times it looks like a parade of celebs, but the film comes belatedly to the point when it discusses Corbijn's parents, particularly his late father, whose approval Anton sought but perhaps never quite got.

It's a pleasure just to spend 85 minutes looking at Corbijn's photos and videos, but as a character sketch (which is really all this documentary is), Inside Out is, perhaps appropriately, pretty spare.