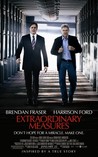 Starring:

Brendan Fraser

,

Harrison Ford

,

Keri Russell

Summary:

From his working class roots, John Crowley has finally begun to taste success in corporate America. Supported by his beautiful wife Aileen and their three children, John is on the fast track. But just as his career is taking off, Crowley walks away from it all when his two youngest children,

From his working class roots, John Crowley has finally begun to taste success in corporate America. Supported by his beautiful wife Aileen and their three children, John is on the fast track. But just as his career is taking off, Crowley walks away from it all when his two youngest children, Megan and Patrick, are diagnosed with a fatal disease. With Aileen by his side, harnessing all of his skill and determination, Crowley teams up with a brilliant, but unappreciated and unconventional scientist, Dr. Robert Stonehill. Together they form a bio-tech company focused on developing a life-saving drug. One driven to prove himself and his theories, the other by a chance to save his children, this unlikely alliance eventually develops into mutual respect as they battle the medical and business establishments in a fight against the system – and time. But, at the last minute, when it appears that a solution has been found, the relationship between the two men faces a final test - the outcome of which will affect the fate of John's children. (CBS Films)

…

Expand
Director:

Tom Vaughan

Genre(s):

Drama

Rating:

PG

Runtime:

106 min
Please enter your birth date to continue:
You are not allowed to view this material at this time.
Hardly an extraordinary movie. In fact, it's hard to believe that this schmaltzy film found its home on the big screen rather than the Hallmark Channel. But I dare you not to feel something at its conclusion.

The screenplay by Robert Nelson Jacobs affirms life and jerks tears with welcome degrees of humor and muscle.

Extraordinary Measures has a soppy piano-and-strings score, but the primal fear of loss sharpens every scene.

Basically "Lorenzo's Oil" without the earlier film's visual flair.

For real sparks keep a look out for Jared Harris in a supporting role that injects a mildly diverting note of corporate intrigue into an otherwise unsurprising procedural.

Extraordinary Measures requires extraordinary tolerance for bathos, bombast and plain old unpleasantness.
A moving film that kept me interested. A must see in my opinion.

Fantastic movie! Hollywood should make more inspirational films like this that the whole family can enjoy. Well done!

Very emotional with a pretty accurate view of the walls and barriers that seem impossible to overcome...what a story to tell and it was done

Very emotional with a pretty accurate view of the walls and barriers that seem impossible to overcome...what a story to tell and it was done well with incredible photography of the pacific northwest and the other locations. powerful on multiple levels.

…

Expand

Is this the one where Gene Hackman gives Hugh Grant a nosebleed?

Can't see anything wrong with this one. Very moving indeed. But it kind of misses something. Not very effective or with a huge impact. Just

Can't see anything wrong with this one. Very moving indeed. But it kind of misses something. Not very effective or with a huge impact. Just normal. Brendan Fraser sucks as usual. Well less compared with the other ones he's been in. And obviously Ford is a plus. So can't complain that much.

…

Expand

This was very medicore. Although the peformances were Ok..., this movie is good for doctors who love to hear facts about medical procedures.

This was very medicore. Although the peformances were Ok..., this movie is good for doctors who love to hear facts about medical procedures. Unfournately, no one else really wants to see a movie almost all about facts about a girl's body.

…

Expand