Release Date:

Sep 18, 2009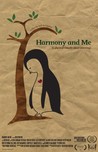 Summary:

Harmony is a prototype nightmare dumpee - the sort of heartbroken friend you take out for consolatory
drinks two or three times before resorting any excuse to avoid hearing, yet again, the play-by-play rehash of just what went wrong. In the wake of his
separation from his perky dreamgirlHarmony is a prototype nightmare dumpee - the sort of heartbroken friend you take out for consolatory
drinks two or three times before resorting any excuse to avoid hearing, yet again, the play-by-play rehash of just what went wrong. In the wake of his
separation from his perky dreamgirl Jessica, Harmony's friends and family are as unsympathetic as only true intimates can be. His appalling brothers mock his anguished state, and his buddies counsel
stoicism on the basis that Jessica was 'dull' and 'only an eight' (as opposed to the elusive 'ten'). The there's Harmony's boss, who self-confessedly loses
interest in women once they reach legal age; and his mother, an obsessive chainsmoker whose lungs, according to her doctor, 'should be declared a national disaster area'. (Film Science)

…

Expand
Once you get into the groove of Harmony and Me and realize the film is not only very tightly scripted, hilarious, and quite brilliantly acted, you'll quickly be won over.

Harmony and Me, written and directed by Austin-based Bob Byington, represents much of what is wonderful and fresh about the recent wave of ultra-low-budget American independent filmmaking.

Harmony is a finely tuned comedy, complete with precisely scripted jokes and comic set pieces that swerve toward the playfully perverse.

Slight, indifferently shot, and entirely lacking in ballast, Harmony and Me's sole justification for being is that it's consistently very funny.

Bristling with wry wit and peopled with a rogue's gallery of disaffected losers.

Despite the film's sketchy aesthetic and barely animate lead, its tone is carefully contrived: I'll wager no one in your circle is as dryly funny or spontaneously surreal as Harmony's nonsupport group.

A slow meander through the mostly stagnant life of a character hardly worth the bother.
I saw this at a screening in Michigan and truly think it's the funniest film I've seen all year thus far. Not kidding - it's

I saw this at a screening in Michigan and truly think it's the funniest film I've seen all year thus far. Not kidding - it's seriously funny.

…

Expand