Release Date:

May 29, 1998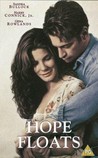 Starring:

Harry Connick Jr.

,

Sandra Bullock

Summary:

Birdee Calvert (Bullock) seems to have it all. She's been married for years to her handsome high school sweetheart Bill and has a brilliant and sensitive child. But when her picture perfect life comes crashing down around her, Birdee must start over. With no place else to turn, the former

Birdee Calvert (Bullock) seems to have it all. She's been married for years to her handsome high school sweetheart Bill and has a brilliant and sensitive child. But when her picture perfect life comes crashing down around her, Birdee must start over. With no place else to turn, the former beauty queen heads back home...to Smithville, Texas.  (Fox)


…

Collapse
Director:

Forest Whitaker

Genre(s):

Drama

,

Romance

Rating:

PG-13

Runtime:

114 min
The ordinariness of the material gives way to the winning personalities of the stars.

Bullock, Rowlands, Whitman, and others in the cast -- most notably Harry Connick Jr. -- acquit themselves as admirably as the pedestrian script allows.

Hope Floats, which often resembles a rosy commercial, does indulge in too much awkward slow motion, and in occasional embarrassing romps that are meant to signify family fun.

The story is slow and corny, but Whitaker gives commendable dignity to his everyday characters, and the acting is emotionally strong as long as the male romantic interest (Connick) isn't around.

Despite its hopeful title and a warm inland location, this dawdling family dramedy proves as sodden as a bed-wetter's mattress.

Hope doesn't float in this film so much as it rises to the surface and then stagnates.

Hope Floats comes lumbering along, scourging all in its path with saccharine sentimentality and bogus emotions.
Me and my family loved the movie they did a great job.