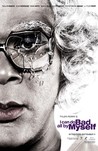 Starring:

Adam Rodriguez

,

Taraji P. Henson

,

Tyler Perry

Summary:

When Madea, America's favorite pistol-packing grandma, catches sixteen-year-old Jennifer and her two younger brothers looting her home, she decides to take matters into her own hands and delivers the young delinquents to the only relative they have: their aunt April. A heavy-drinking

When Madea, America's favorite pistol-packing grandma, catches sixteen-year-old Jennifer and her two younger brothers looting her home, she decides to take matters into her own hands and delivers the young delinquents to the only relative they have: their aunt April. A heavy-drinking nightclub singer who lives off of her married boyfriend Randy, April wants nothing to do with the kids. But her attitude begins to change when Sandino, a handsome Mexican immigrant looking for work, moves into April's basement room. Making amends for his own troubled past, Sandino challenges April to open her heart. And April soon realizes she must make the biggest choice of her life: between her old ways with Randy and the new possibilities of family, faith…and even true love. (Lionsgate)

…

Expand
Director:

Tyler Perry

Genre(s):

Drama

,

Comedy

Rating:

PG-13

Runtime:

113 min
Please enter your birth date to continue:
You are not allowed to view this material at this time.
It's probably the impresario's best-made movie yet, his most joyful, and his most moving.

A double shot of Saturday-night lowdown chased by a cheery chug of Sunday-morning uplift.

It's the best Tyler Perry movie to date - the writer/director/actor/mogul's most confident and competent mixture of uplifting black middle-class melodrama and low-down comedy.

Mr. Perry has his moviemaking machine running smoothly, which is to say somewhat predictably.

Perry's latest emotional roller coaster starts with considerable promise and a high-wattage cast, including Taraji P. Henson and singers Gladys Knight and Mary J. Blige, before giving way to melodramatic predictability.

Part musical, part love story, part family melodrama, part inspirational treacle, Tyler Perry's latest movie, I Can Do Bad All by Myself is something of an unholy mess. Alternately stupefying and entertaining, the film does benefit from a strong cast.

The laughs, meanwhile, are delivered by cross-dressing Perry's sassy grandma Madea, whose wild threats of violence to children and adults alike are the only things that sporadically lighten up this narratively and grammatically dim redemption pap.
This movie was amazing! The all-star cast had me crying and laughing at the same time. The music selections were critical to the flow of the

This movie was amazing! The all-star cast had me crying and laughing at the same time. The music selections were critical to the flow of the movie and were very touching. Everyone can relate to the characters and the story in some fashion. I saw the movie opening night and I will see it again at least twice before it leaves theaters. Go see this movie!!!

…

Expand

This movie was Tyler Perry's best. Madea's appearance fit in perfectly and did not take away from the messages. Mary J. Blige was

This movie was Tyler Perry's best. Madea's appearance fit in perfectly and did not take away from the messages. Mary J. Blige was excellent and the song was performed extremely well. Go girl.

…

Collapse

The critics have done it AGAIN! They have underated another GREAT Perry film! This movie's too good to get such a low score. People who rated

The critics have done it AGAIN! They have underated another GREAT Perry film! This movie's too good to get such a low score. People who rated this movie low are just JEALOUS just like spike lee is because Tyler Perry makes GREAT films. REMEMBER.....jealousy is a sin!!!!.....

…

Expand

I really enjoyed this movie.....I loved the religious aspect in which Tyler demonstrates that even a woman that's an adulterer can have

I really enjoyed this movie.....I loved the religious aspect in which Tyler demonstrates that even a woman that's an adulterer can have a change of heart.

…

Expand

The message is clear and simple ... laugh, cry and learn another wonderful addition to the perry catalog.

Give credit to Tyler Perry for not glamorizing drug dealing, criminal activities, selfish actions and the like. Tyler Perry advocates

Give credit to Tyler Perry for not glamorizing drug dealing, criminal activities, selfish actions and the like. Tyler Perry advocates practical Christian and family values. Sure, his positive characters are a little too good, too clean, too upstanding but ya got to find your heroes somewhere.

…

Expand

Its exactly what you'd expect from Tyler perry, which to me is a very, extremely horrible thing. I saw cause I'm a big fan of

Its exactly what you'd expect from Tyler perry, which to me is a very, extremely horrible thing. I saw cause I'm a big fan of Taraji P. Hensen. Her acting in the movie made this predictable, trash bearable. of course its cheesy, look who made it. Its corny on every level. This movie is un-original, nothing is surprising, nothing in this movie takes a risk, completely forgettable, I genuinely can not see someone loving this movie. Liking it? Sure. Loving it, come on. Be real.

…

Expand