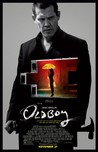 Starring:

Elizabeth Olsen

,

Josh Brolin

,

Samuel L. Jackson

,

Sharlto Copley

Summary:

An advertising executive is kidnapped and held hostage for 20 years in solitary confinement. When he is inexplicably released, he embarks on an obsessive mission to discover who orchestrated his punishment, only to find he is still trapped in a web of conspiracy and torment. [Film District]
Director:

Spike Lee

Genre(s):

Action

,

Drama

,

Mystery

,

Thriller

Rating:

R

Runtime:

104 min
Please enter your birth date to continue:
You are not allowed to view this material at this time.
In the end, the most impressive performance may be Spike Lee's. He uses skill without gimmickry, flash without fuss, to tap the mesmerizing soul of this pulp.

Oldboy is an immersion into pure twistedness. The purity of its twistedness is its saving grace.

Lee's Oldboy stands on its own. It just stands a bit shorter.

Spike Lee's remake of 2003's Oldboy is as brutally perplexing as the South Korean original, and needless for both its repetition and tweaks. Nothing is really lost in translation, or gained.

While Lee edges in enough unique elements to argue a second look at the brutal revenge tale, his lean, blackly comic result is transcendent only in fits and starts, stripping away much of its thematic and emotional heft into one of the most frustratingly accomplished disappointments this year.

A slumming Spike Lee is still better than most directors at the top of their game, but Oldboy isn't just Lee's worst movie, it's practically his "Wicker Man".

The longer it drags on, the sillier it gets. A preposterous narrative, illogical red herrings, trick endings, bad acting and—shazam! — Spike Lee turns into M. Night Shyamalan!
Everyone in the review section is a idiot. They're just hating on it because it's a remake.

This movie was great. I'll just leave it atEveryone in the review section is a idiot. They're just hating on it because it's a remake.

This movie was great. I'll just leave it at that.

And IMO this stacks well with the orginal, I'll even say it does just about everything better.
Again don't listen to these but hurt idiots, they just can't take off their nostalgia goggles.

…

Expand

I couldn't find any decent movie on Netflix that I wanted to see, but then I stumbled across this movie and I thought that the premise sounded

I couldn't find any decent movie on Netflix that I wanted to see, but then I stumbled across this movie and I thought that the premise sounded interesting so I gave it a chance. And ohhh boy, I was not disappointed. I went in with no expectations but I was absolutely blown away at the end!

There were some scenes I found too exaggerated, some aspects that weren't covered enough and some decisions/reactions I couldn't fully understand, but overall I'd say it's a solid movie. Not an Oscar, but quite decent especially if you haven't got other interesting movies to watch!

…

Expand

I'm gonna be up front and honest. I've never seen a Spike Lee film and I've never seen the original. Knowing that the original had such high

I'm gonna be up front and honest. I've never seen a Spike Lee film and I've never seen the original. Knowing that the original had such high acclaim this film had huge shoes to fill. People keep saying that this film is unnecessary which is stupid because most films that are made today are unnecessary, they obviously wanted to put a new look on an acclaimed Korean story and I appreciate that. The story was very interesting and kept me guessing throughout its entirety. Josh Brolin is a great American actor who pulled off his role as Joe really well. The antagonist was kind of a joke, his attitude throughout was so fake. The twist was just crazy and I couldn't have ever seen that coming and I don't think anyone would've unless you've seen the original already. So honestly if I had to commend anything it would be Josh Brolin and his performance because he played it off so well. In conclusion I liked this film, it was a good hour and 45 minutes of entertainment and I didn't based everything off the fact that its a remake and its directed by Spike Lee.

…

Expand

Ultimately, Oldboy isn't an entirely worthless film; it is an unnecessary one. Brolin, Jackson, and Olsen's portrayals are compelling and more

Ultimately, Oldboy isn't an entirely worthless film; it is an unnecessary one. Brolin, Jackson, and Olsen's portrayals are compelling and more than worthy. Unfortunately, Copley, who is often a standout, feels like he's delivering performance art here, rather than a performance. There are some haunting visual motifs and the plot twists are as depraved as one would imagine and may desire. Overall, the changes that are made detract from, rather than enhance the story. The end is where the film truly falls apart, though. The small and large shifts rob the tale of its nuance. Park Chan-wook's complex meditation on violence, responsibility, revenge, and poetic justice is bastardized and morphed into a cartoonish and contrived version. There is very little in this new Oldboy that the original didn't do better. You're best off to save your money at the theater and rewatch or discover Chan-wook's far more intricately woven and harrowing saga.

…

Expand

Simply put, some movies should never be remade. "Oldboy" serves as a stark reminder with only a few exceptions: Americanized remakes of

Simply put, some movies should never be remade. "Oldboy" serves as a stark reminder with only a few exceptions: Americanized remakes of beloved and admired foreign films inevitably result in disappointment. For viewers unfamiliar with the history behind Spike Lee's "Oldboy," the 2013 film is a remake of the cult-classic 2003 South Korean film of the same name, directed by Chan-wook Park. The Korean masterpiece possess a highly stylized, gritty sensibility while providing an emotional depth to its characters. Iconic director Spike Lee's "Oldboy" is as a handsomely shot piece of genre entertainment, but it fails in its attempt to define itself, resulting into a completely pointless, watered-down underwhelming thriller.

An alcoholic whose life is falling apart, Joe (Josh Brolin) is far from the ideal father who is willfully neglecting his three-year-old daughter, Mia. Drugged and kidnapped one night, Joe awakens in a small room with a television, only to learn that he's been framed for the murder of his ex-wife, and will spend the next 20 years trapped in this cell where he is held as a prisoner. During the duration of his imprisonment, he trains his mind and body for escape attempts while pouring his heart out to Mia in letters. After two decades of torment, Joe is suddenly set free, seeking out an old friend Chucky (Michael Imperioli), and meeting Marie (Elizabeth Olsen), an advocate for the homeless who helps him in his cause. Hunting for the individual who locked him away, Joe spares no one as he works his way to Adrian (Sharlto Copley), a deranged man masterminding the mystery Joe and Marie are now determined to solve.

Director Spike Lee, working from a screenplay by Mark Protosevich "I Am Legend" (2007), chooses to simply rehash the plot for his American remake, and quickly rushes through the unusual and unique storyline unable to establish an emotional connection with the audience which the original film develops so well. Lee's picture clocks in at a lean 104 minutes, 16 minutes shorter than Park's "Oldboy." As a result, the storytelling is rather straightforward, and it forces Lee to rush through crucial sequences which are not given the adequate time to develop. Subtly goes by the waste side, and almost abandoned completely early into the third act in favor of expeditious explanations.

The remake remains largely faithful to the story of the 2003 effort, but seriously lacks in intensity and a sense of meaning. The original film achieves a sublime blending of ultra-violence with extreme art, while the remake feels bogged down in its copycat status, and its overall lighter tone hampers its enigmatic, disconcerting story of revenge. My advice is to avoid this altogether, pull up the original on Netflix, and deal with the subtitles America.

…

Expand

Terrible movie, completely detracts from the original manga and has lots of gaps. Just because Samuel L. Jackson appears give it a 3. And do

Terrible movie, completely detracts from the original manga and has lots of gaps. Just because Samuel L. Jackson appears give it a 3. And do not misunderstand me, not for being a remake is bad, is that they changed the whole plot and nothing makes sense.

I still believe that this movie was made just for that 5 year olds understand. Not everything has to be explained, we must appeal to deductive capacity Mr. Lee.

…

Expand

I saw the original first just to make a comparison and this was a really clumsy remake. All the subtleties of the original were bulldozed with

I saw the original first just to make a comparison and this was a really clumsy remake. All the subtleties of the original were bulldozed with obvious plot points that the original only gave away at the end. As twisted as the story is, I actually cared about the characters in the original. Spike really should have spent a little more time developing the main characters and maybe this would have worked. Really disappointed

…

Expand