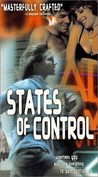 Starring:

Jennifer Van Dyck

,

Stephen Bogardus

Summary:

AA provocative journey deep into the world of a woman determined to break through the sterility of modern life. (Phaedra Cinema)
Conjures up enough involving moments to create some drama.

While handsomely mounted and generally well acted, the film is undermined by long stretches of awkward, obvious dialogue and by the vagueness of Lisa's revolt against the status quo.

In the end, Lisa's revolt seems as predictably programmatic, and as widely abstracted from observable human behavior, as the movie that contains her.

The characters speak in Dialogue rather than English, the actors are so busy emoting they forget to act and the story feels like a first-draft college project.

A sluggish and prototypically earnest little indie on the not exactly fresh theme of a woman undergoing a midlife crisis.

Takes its heroine, Lisa (Van Dyck), to the neurotic brink.