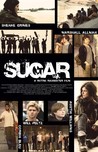 Summary:

A 20-year-old homeless girl suffering from post traumatic stress syndrome tries to survive on the streets of Venice Beach.
As a whole, the film's characters touchingly illustrate the tolls of living with unresolved trauma and chronic uncertainty, as well as the solidarity and relative freedom this community of outcasts enjoys.

Its compassion and careful sidestepping of exploitation tropes can't make up for a fundamental lack of depth and urgency in the storytelling.