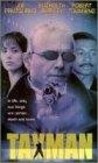 Summary:

New York State Tax Investigator Al Benjamin (Pantoliano) infiltrates the Russian community of Brighton Beach, New York, to track down the con man who is running a tax fraud scheme.
Director:

Avi Nesher

Genre(s):

Action

,

Thriller

,

Comedy

,

Crime

Rating:

R

Runtime:

104 min
Shows how Tinseltown sensibilities can be well thought out even on a low budget.

An odd, unexpectedly interesting little movie.

Has the hit-machine aura of something whipped together by L.A. studio execs over avocado sandwiches and banana smoothies.

Writer-director Avi Nesher and co-screenwriter Roger Berger -- upon whose real-life investigations the film is based -- deliver on the hard-boiled promise of this low-key thriller with plenty of gritty twists and turns.

A wintertime crime caper that truly leaves you cold.
Probably actually a 7.5; the accessible reviews seem to warrant a higher score than 48 (TV Guide rated it 3 0ut of 4 stars but it was only

Probably actually a 7.5; the accessible reviews seem to warrant a higher score than 48 (TV Guide rated it 3 0ut of 4 stars but it was only assigned a rating of 50) - an impressive Everyman film about incorruptible low-level bureaucrats who are much brighter than they appear and determined to do the right thing. The smallness of the film does not allow for sexual or action scene diversions and the focus stays on the two main characters. It could have been black&white and made in 1948, fitting alongside D.O.A. or This Gun for Hire in its compact, economical and functional approach.

…

Expand