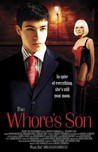 Summary:

At the age of three, Ozren only has to watch his mother while she's sleeping to know that she's the most beautiful woman in the world. At the age of nine, he doesn't understand why people swear at him on the street, calling him a whore's son: his mother works as a waitress and that's the

only reason she's hardly ever at home in the evening. At the age of 16 Ozren knows. He's learned a lot. About money from his mother, about God from his Auntie Ljiljana, about the world from his Uncle Ante and about whores from Pepi. Now he's determined to clear up the mystery surrounding his mother. (Picture This! Entertainment)

…

Expand

Director:

Michael Sturminger

Genre(s):

Drama

Runtime:

86 min
Adapted from a novel by Gabriel Loidolt, this is most interesting for its textured family history and pained religiosity.

Cool, stylized lensing by onetime Fassbinder d.p. Jurgen Jurges lifts The Whore's Son above simple meller status, but uneven character development mars this otherwise commendable feature debut by Michael Sturminger.

The film fearlessly plumbs the depths of this intense mother-son relationship, and also explores the ways in which role models affect children's lives.

In the end, Sturminger's virginal insistence on draining the mother-son relationship of all eros also drains it of interest.

Works better as a look at life among a family of Croatian immigrants in Vienna during the nightmare years of the Balkan conflicts than an exploration of the psychosexual tension between a prostitute and her son.

The misfortune, of Michael Stürminger's low-boil melodrama is that it's entirely too familiar. Underneath the movie's cool surface beats the heart of a 1940s tear-jerker. It's a subzero "Stella Dallas."