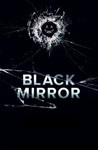 Summary:

Originally aired in the UK in 2011 and a winner of an International Emmy in 2012 for Best TV Mini-Series, the drama's anthology-styled episodes explore the dark side of modern technology.

Genre(s):

Drama

,

Science Fiction
Creator:

Charlie Brooker

Season 1 premiere date:

Dec 4, 2011

Episode Length:

60
Every so often a British drama comes along that's so brilliant, you must ride a TARDIS to London just to watch. The cult-favorite sci-fi series Black Mirror is one of those shows.

The obvious comparison point is The Twilight Zone; that Black Mirror is a worthy successor is the highest praise that can be paid.

Smartly written and well cast, the individual episodes keep circling back to such apprehensions, with darkly satiric overtones that distinguish it from most of what's currently on U.S. TV.
Only 3 episodes but all 3 of them are excellent! I swear that episode 3 is the inevitable future lifestyle that the technology driven society

Only 3 episodes but all 3 of them are excellent! I swear that episode 3 is the inevitable future lifestyle that the technology driven society we live in is creating as we speak. Gives me chills just thinking about it.

…

Expand

Black Mirror is easily described as a Twilight Zone for the current generation with more of a science fiction vibe than the fantasy of

Black Mirror is easily described as a Twilight Zone for the current generation with more of a science fiction vibe than the fantasy of Twilight Zone. Every episode is great.

…

Expand

This is truly an amazing show. At this point I have watched the first three episodes and have been brought to tears by each one. The issues

This is truly an amazing show. At this point I have watched the first three episodes and have been brought to tears by each one. The issues that the show grapples with and illuminates in each episode are timely and significant. To say that this show deals with the dark side of technology and human nature is to make to simple of a comparison. I see the humanity of the characters and the dilemmas they are caught in clearly. Great writing, Great Acting, Great Series. Treat yourself and watch this. I really hope there are more seasons to come.

…

Expand

A very good series that puts ideas in place on the possible drift of new technologies. Do not stop at the first episodes because with the

A very good series that puts ideas in place on the possible drift of new technologies. Do not stop at the first episodes because with the seasons, they are better and better.

…

Expand

Nice production, problematic writing. The first episode, National Anthem, is unbelievable to the point of absurdity. Not only would it be

Nice production, problematic writing. The first episode, National Anthem, is unbelievable to the point of absurdity. Not only would it be impossible for one man to kidnap a royal family member, but even if he did, the administration would never give in to demands. Placing so much screen time on this supposed dilemma just goes to lengthen our outrage. In the second episode, 15 Million Merits, we are presented with a world that crosses Brave New World and Network without adding anything more than a snide implication about fat shaming. Much like in the first episode, social commentary is kept to the epilogue while the majority of the screen time is given to the implausible scenario (in this case, that an economy could be run through an inefficient power source like human metabolism). When the punchline arrives - that even if someone does make a stand and criticizes our soulless society, it is quickly monetized and interpreted as art rather than a call to arms - it lacks the punch that it did in Network, especially when the effect on the lead character's psyche is not examined. The third episode, the Entire History of You, could practically be fan fiction in a Dan Simmons universe, playing his "Flashback" concept straight. The production values are strong in this series, and the acting is quite good, but while the writing compels, it never quite reaches a level of respectability worthy of remembrance among actual sci-fi or satire fans. The Twilight Zone, a series that this one is often compared to, had its fair share of unmemorable episodes also, and didn't really do that much for television, yet is remembered because of unmistakable vignettes included in its episodes: a man's panic at seeing a monster outside the airplane window, or a dreamlike rendition of an astronaut's solitude. It is these things that made the Twilight Zone remarkable, and while some imagination goes into the filming and conception of the stories told herein, sadly, it is more of a reflection of our society than an original work of it.

…

Expand

Quase não vale a pena assistir Black Mirror! Há uns dois anos atrás eu comprei alguns DVDs (piratas, óbvio ! paguei R$10,00) com capítulos de

Quase não vale a pena assistir Black Mirror! Há uns dois anos atrás eu comprei alguns DVDs (piratas, óbvio ! paguei R$10,00) com capítulos de uma série de 1995 Americana/Canadense chamada "outer limits". Se você relevar alguns poucos efeitos especiais toscos, é uma série ótima onde cada capítulo conta uma estória diferente porém, todas elas tem como tema, a ficção cientifica.
O primeiro episódio da primeira temporada de "Black Mirror", pra mim, foi simplesmente nojento e sem sentido! O que você quis provar ou mostrar com isso? "Que pessoas são manipuláveis?" Quem tem uma hora de vida nesse planeta sabe disso! Outro fato que me incomodou profundamente em "Black Mirror", são os episódios previsíveis. Em 20 minutos você já sabe o que vai acontecer e os 20/30/40 minutos restantes, são só para mostrar acontecendo.
Quem é novo (geração 2000) pode gostar dessa série de ficção cientifica pois, nesta geração não houveram tantas séries sobre #aliens, tecnologia e a interatividade das pessoas com o mundo, quanto nos anos 90, quando todo mundo questionava, sabia e/ou brincava com os fatos e estudos sobre a tecnologia e extraterrestres. Como sempre fica a critério de cada um gostar ou não gostar da série mas, se você é um fã de filmes e séries nesse estilo, existe uma grande probabilidade de "Black Mirror" ser uma grande perda de tempo.

…

Expand

This show is simply horrible. It masquerades as social commentary while simultaneously catering to our basest desires: watching people be

This show is simply horrible. It masquerades as social commentary while simultaneously catering to our basest desires: watching people be humiliated, tortured or killed. Not only are the majority of the episodes disgusting and disturbing, but the spectacularly fail at any semblance of commentary. This is usually because it seems that the writers tend to get lost in their own gluttony for the horrifying and forget what the episode is supposed to be about. Stay away from the show and you'll do yourself a favor.

…

Expand