Network:

FX

Series Premiere Date:

Apr 15, 2014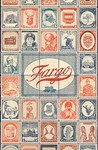 Starring:

Jean Smart

,

Ted Danson

,

Kirsten Dunst

Summary:

Set in 1979, State Trooper Lou Solverson (Patrick Wilson) investigates a case that involves a local crime gang, the Mob, beautician Peggy Blumquist (Kirsten Dunst) and her husband Ed (Jesse Plemons) in Sioux Falls, South Dakota.

Genre(s):

Comedy

,

Drama
Creator:

Noah Hawley

Season 2 premiere date:

Oct 12, 2015

Episode Length:

60
Please enter your birth date to watch this video:
You are not allowed to view this material at this time.
In this incarnation of Fargo, evil isn't just expressed haphazardly or ineptly through accident or spontaneous acts of violence.

You expect Fargo to be dark, funny and quirky. But, darn it, if it doesn't pull at the heartstrings, too.

Season two is one of the better TV dramas of an already excellent year, and that series creator Noah Hawley, his filmmaking team, and his cast have perfected what was already a promising spinoff of the Coen Brothers' 1996 classic.

It's atypical in the television industry for a show born of a larger creative trend to surpass the trend's flashpoint, but with the new season, Fargo puts itself head and shoulders above its anthology peers. Bigger isn't necessarily better, but can it be, when done thoughtfully? You betcha.

Through the first four episodes, Fargo remains a terrific thriller laced with black humor.... Welcome back, Fargo, which in its early going proves itself the best TV series fall 2015 has to offer.

The second season of FX's Emmy-winning limited series has a new cast and mystery, and it promises to be even more fun and weirder than the first.

Hawley's writing is vivid, sardonic, smart, and brilliantly deadpan, in keeping with the tone of the original "Fargo" movie. His characterizations are deft, nicely nuanced and compelling, offering more than enough for the actors to work with. Danson feels a little out of place, but he may grow into his role. Culkin, Garrett, Smart, Plemons, Dunst and Donovan are outstanding.
Season 2 of Fargo is brilliant in every way possible making it one of the greatest seasons of television in history.

Don't write reviews much, but had to on this. Season 1 and 2 of this show are one of the best TV shows I've seen in the last 10 years. This

Don't write reviews much, but had to on this. Season 1 and 2 of this show are one of the best TV shows I've seen in the last 10 years. This show, as others have said, is very much in the spirit of Breaking Bad.

Of particular note, Billy Bob Thornton does a phenomenal job as the villain in season 1.

…

Expand

There hasn't been a show this good on TV since Breaking Bad. I loved the first season--but this one is off to an even stronger start if that's

There hasn't been a show this good on TV since Breaking Bad. I loved the first season--but this one is off to an even stronger start if that's possible. The premiere was perfect.

…

Expand

UFO?!

Obawiałem się, że 2 sezon nie będzie miał tak dobrze opowiedzianej historii co sezon 1. Na szczęście 2 sezon Fargo ma lepsząUFO?!

Obawiałem się, że 2 sezon nie będzie miał tak dobrze opowiedzianej historii co sezon 1. Na szczęście 2 sezon Fargo ma lepszą historie, ciekawszych, wielowymiarowych bohaterów i jeszcze lepszą narracje. Fargo to z pewnością najlepszy serial tego roku. Gorąco polecam zacząć ten serial od tego sezonu.

…

Expand

Fargo: Season 2 enjoys newfound liberation from the film. Noah Hawley is more creative and flexible with the storytelling this time around.

Fargo: Season 2 enjoys newfound liberation from the film. Noah Hawley is more creative and flexible with the storytelling this time around. Does it improve upon the first season though? You betcha! This season benefits from a terrifically conceived plot, faultless acting by an immensely talented ensemble cast, picture-perfect cinematography, engaging dialogue, pristine direction, and a script that is rarely inerrant.

…

Expand

An incredible show with terrific acting ,great scenery and most important terrific screenwriting.

Milligan and his prog rock comments,An incredible show with terrific acting ,great scenery and most important terrific screenwriting.

Milligan and his prog rock comments, noone wants half a car! Priceless!

The only show other than Breaking Bad that I would watch the same episode twice.

…

Expand

Definitely worse than the first season, without a doubt.

There's still some good acting. But the writing, UFOs, odd camera work, andDefinitely worse than the first season, without a doubt.

There's still some good acting. But the writing, UFOs, odd camera work, and excessive number of murders takes away from all the good that's there.

…

Expand