Network:

BBC America

,

SKY

Series Premiere Date:

Feb 12, 2014

Season #:

1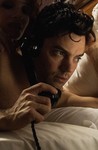 Summary:

During World War II, James Bond author Ian Fleming (Dominic Cooper) was a rich playboy who failed as a stockbroker and army soldier before finding his calling with a position in British Naval Intelligence that would influence his future writings.

Genre(s):

Drama

,

Movie/Mini-Series

,

Action & Adventure
Show Type:

Mini-Series

Season 1 premiere date:

Jan 29, 2014

Episode Length:

45

Air Time:

09:00 PM
Their [John Brownlow and co-writer Don Macpherson's] saga is so vividly shaded, even minor characters resonate.

With fine supporting players like Anna Chancellor as Fleming's wartime superior, Second Officer Monday, and Rupert Evans as Ian's brother Peter, this four-part series makes us care about people whose fate neither we nor they can easily summarize.

The performances here are all good, and the chemistry between Cooper and, particularly, his lovers is palpable.

An enjoyable if inflated and overwrought four-part mini-series.

Fleming seems to want to have it both ways--a warts-and-all portrayal of a famous writer paired with heart-stopping adventure and intrigue. The problem, of course, is without Bond at the center of the excitement, we don't care much about what happens to Fleming.

The mini-series and its characters are all over the map, stylistically, seeming unable to find the right tone for the time period.

Fleming the character is Bond without the mystery, and Fleming the miniseries is a Bond epic reduced to the most generic of redemption stories.
Loved all the visual references to the movies in the first episode. Found myself really engaged in the story, looking forward to the next

Loved all the visual references to the movies in the first episode. Found myself really engaged in the story, looking forward to the next episode. Wish I could binge watch the whole thing.

…

Expand