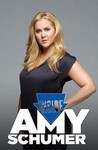 Starring:

Amy Schumer

,

Amy Schumer

,

Joe Coots

Summary:

The new series with comedian Amy Schumer includes stand-up, scripted sketches, and interviews with people on the street.

Genre(s):

Comedy
Please enter your birth date to watch this video:
You are not allowed to view this material at this time.
There's something communal about Schumer's approach to comedy. It's not just about punchlines. It's about conversations. And she makes the women around her seem funnier, just by letting them in on the joke. Some of the best moments happen when she's interviewing people, inspiring the type of real talk you don't often get to hear once you've outgrown the girls' locker room.

Her shrewd, straightforward perspective and her semisweet, offhand attitude make her reflections fresh and relatable.

In its scripted segments, the series is stylishly produced, and its wit is dry while its tone is bubbly. Not every segment is a hit, but the ones that are deserve to be quoted, repeated and discussed.

Accompanied by its own behind-the-scenes Web series, Inside Amy Schumer still represents more the promise of talent than one fully realized.

Schumer's sharpness comes through best in such moments, when she's in stand-up mode and taking significant risks beyond the genre's still-customary boundary lines of gender.... Meanwhile, her sketches and woman-on-the-street interviews with passersby feel burdened with the task of pleasing a male audience (while enlightening them a scoch).

The good bits are hilarious; the others often kind of just lie there.

Her persona combines Whitney Cummings' bawdiness and Mindy Kaling's entitlement with a self-proclaimed slutty streak ("I am sluttier than your average bear," she proclaims), a familiar combination that feels original only in flashes. Schumer is sharper than her material.
Holy crap, you have to see the 12 Angry Men Spoof they just aired, this show is hysterical and brilliant! My face hurts, this show is so

Holy crap, you have to see the 12 Angry Men Spoof they just aired, this show is hysterical and brilliant! My face hurts, this show is so funny. Laugh-a-minute

…

Expand

Amy is hilarious, her show is hilarious, finally a female comic getting some much due recognition! She is so funny and totally deserves a show

Amy is hilarious, her show is hilarious, finally a female comic getting some much due recognition! She is so funny and totally deserves a show on comedy central. All the haters out there need a shot of cum right in the face, yeah that's right, see how much you like it.

…

Expand

I first saw Amy Schumer on the Comedy Central Roasts. She was unbelievably cruel even for the venue. I got over my initial revulsion and

I first saw Amy Schumer on the Comedy Central Roasts. She was unbelievably cruel even for the venue. I got over my initial revulsion and watched her new show. It doesn't stray too far from her stand up act. Many will find it crude and offensive. I found it hilarious and brutally honest though she might consider sending some of her residuals to Sarah Silverman.

…

Expand

Of all the new comedian-driven shows Comedy Central has put out in the last year, Inside Amy Schumer ranks second only to Nathan for You in

Of all the new comedian-driven shows Comedy Central has put out in the last year, Inside Amy Schumer ranks second only to Nathan for You in being worthy of renewal. Her typical brand of self-effacing, sexually frank, and femme-centric comedy drives the best sketches to genuinely hilarious heights. As a bonus, her "on the street" segues, stand-up setups and surprising interviews are infused with the same humor, but with an honesty and rapport that almost elevate them above said best sketches. Of course, being a sketch comedy show, not every bit is going to hit for everyone. "I fart when I'm scared," and "I'm okay w/ your AIDS," showcase how bad the show can be, especially when it veers away from what makes Amy Schumer's comedy work in the first place. Worse, the bad sketches seem to stretch on far longer than the good ones, as if the writers know it's not very good but "if we just keep hammering we''ll eventually hit." The show ultimately suffers from this mentality. The foundation is there for a great show, period, with so many qualities and working elements; but, until they recognize when they have a dud, trim overlong bits that only work in spots, and improve the quality of material outside of Amy's comfort zone, the show will just be good. Here's hoping they address the issues and shoot for greatness next season.

…

Expand

Show was painful to watch. Not very funny, pretty bland in general. She likes to speak as if she is the spokesperson for women when she's only

Show was painful to watch. Not very funny, pretty bland in general. She likes to speak as if she is the spokesperson for women when she's only speaking for herself. Some girls actually love it when you cum on their face Amy, some even demand it. You sound like a lame lay anyway. Your show will be cancelled soon so maybe you can go back and work on your bedroom skills instead of just laying there like a fat cow.

…

Expand

Although I have never been a super-fan of Amy Schumer, I tolerated the 'dumber' sketches on her program and hoped that the show was still

Although I have never been a super-fan of Amy Schumer, I tolerated the 'dumber' sketches on her program and hoped that the show was still finding it's legs. Now that we are on Season 4, I can pretty much safely assume that this is the show. Amy Schumer definitely has some sort of screen presence, but the writing and concepts of the bits are extremely stupid and uncreative. The main 'joke' of the show (I guess) is getting to see Amy Schumer play various characters (Tracy Ullman, etc.) -- That, unfortunately, is where the comedy starts AND stops. The show is entirely way too reliant on Amy's mugging for the camera in costume. Basically the show is bad and unfunny. It's coasting along but will eventually be cancelled due to waning interest in Schumer's half-baked skits.

…

Expand

Inside Amy is by far the worse comedy I have ever seen on television. Not funny at all. Very boring. Amy should be arrested for putting this

Inside Amy is by far the worse comedy I have ever seen on television. Not funny at all. Very boring. Amy should be arrested for putting this show on television and wasting millions of hours of American lives. This show will be canceled soon because of how bad it is.

…

Expand