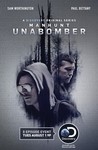 Summary:

The eight-part series focuses on FBI Agent and criminal profiler Jim "Fitz" Fitzgerald (Sam Worthington) as he tracks and eventually captures the Unabomber, Ted Kaczynski (Paul Bettany) in 1996.

Genre(s):

Drama

,

Movie/Mini-Series
Show Type:

Mini-Series

Season 1 premiere date:

Aug 1, 2017

Episode Length:

60
The result is television that (occasionally) fails to pop with excitement, but nevertheless engages on an almost Fincher-ian level. Add in the fact that it's all really true, and looking away from Manhunt is a hard thing to do.

The series is a surprising win on all fronts. It's equal parts true-crime drama, psychological thriller and the moving personal stories of two men on different sides of the law who had eerily similar connections (or disconnections) to the society around them.

Alternating between the investigation and its aftermath, Manhunt is psychologically acute and unexpectedly suspenseful, elevating the procedural. [7-20 Aug 2017, p.17]

Discovery's gripping Manhunt: Unabomber, aim for a lot more than just tapping into our fascination with heavily covered events. They're also aiming for quality, and Unabomber not only delivers on that score, but offers the story of one man who not only broke the case, but did so in a revolutionary way.

The film is burdened by its cliché-ridden nagging on the theme of the lone underling victimized for his pioneering vision by unimaginative superiors--but one, nonetheless, fascinating in its detail.

If you stick with the show, a sorta Law & Order: Forensic Linguistics, you'll find that, OK, at times, it's a little heavy-handed. ... Bettany is so compelling, in fact, that you'll wish we got more of him sooner. Ditto Jane Lynch, who does fine, subtle work as Attorney General Janet Reno.

Unfortunately, the plodding Manhunt: Unabomber miniseries often fails to bring its principals to any kind of recognizable or specific life.
Exciting from the start. Great story and an amazing investigation. One of the best new shows of the new Fall season. Highly recommend and

Exciting from the start. Great story and an amazing investigation. One of the best new shows of the new Fall season. Highly recommend and binge worthy.

…

Expand

One of the more compelling, and well done summer series. Jam packed with information that I never knew about the Unibomber case. Although I

One of the more compelling, and well done summer series. Jam packed with information that I never knew about the Unibomber case. Although I have difficulty relating to the lead character's obsessive nature, I find myself still wanting more after each episode.

…

Expand

A surprising and well-realized series about one of the loudest bombers in the world, which has its own philosophy and a lot of reasons. Acting

A surprising and well-realized series about one of the loudest bombers in the world, which has its own philosophy and a lot of reasons. Acting at the highest level, very interesting assembly and tension building with sound. I am counting on more such good series and I'm not just talking about those in Mindhunter climates or just Manhunt: Unabomber

…

Expand

Despite the non-understandable lack of diversity in its cast, Manhunt: Unabomber is engaging, thrilling and addictive. The writing is

Despite the non-understandable lack of diversity in its cast, Manhunt: Unabomber is engaging, thrilling and addictive. The writing is captivating and the characters are actually pretty good.

…

Expand

This is an extraordinary bit storytelling. Who of us knew the dense and enthralling backstory of an investigator who was as emotionally 'out

This is an extraordinary bit storytelling. Who of us knew the dense and enthralling backstory of an investigator who was as emotionally 'out of the box" as his prey? I did not, and I lived through the whole sordid "reality." I will not go so far as to compare it to ESPN's near perfect rendering of the OJ story, but it is damn good. I hang on every episode for the moral ambiguity and bureaucratic morass each one reveals. Chris Noth also has a bit of a "star turn" in the series. He inhabits a difficult role with aplomb.

…

Expand

This review contains spoilers

, click expand to view

. I didn´t have much knowledge about the Unabomber case prior to watching this, and didn´t know the case was so interesting.
This show is very well done. Well portrayed and interesting main characters.
I think it´s especially interesting how part of the Unabombers ideas show up in Fitzgerald.
They both desperately want to get recognized for their achievements and ideas.
Fitzgerald constantly gets rejected by his superiors, but when his ideas work out in the end, they take the credit. The show leaves it upon wich path Fitzgerald will go down in the end, follow the rules of society or that of the Unabomber?
The psychology of the Unabomber himself is quite interesting too. He´s brilliant, but severely damaged.
He wants recognition but goes a horrible way about it. If he is so smart, why wouldn´t his ideas speak for themselves? He´s mentally ill in the sense of "a normal person would´t do this" - but what are the implications of it in a judicial trial?
It´s a interesting case and good TV. Very well worth your time.

…

Expand

Der Unabomber-Fall ist ein sehr spannender Fall in der US-amerikanischen Geschichte und wird hier sehr gut nacherzählt. Sam Worthington

Der Unabomber-Fall ist ein sehr spannender Fall in der US-amerikanischen Geschichte und wird hier sehr gut nacherzählt. Sam Worthington verkörpert hierbei die Rolle von James R. Fitzgerald, welcher ein FBI-Profiler ist und neu an den Fall herangezogen wird. Der Anfang der Serie ist etwas schwer da sie mit einigen Zeitsprüngen arbeitet. Jedoch wird dies im Verlauf der Staffel besser. Man geht ebenfalls sehr ausführlich mit den Briefen und Schriften des UNABOMBERs um, da vorallem der Hauptcharakter sie immer kritisch hinterfragt.

…

Expand