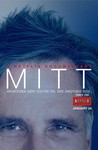 Summary:

Greg Whiteley's documentary covers Mitt Romney journey for the Republican nomination for president, including in 2006, 2008 and the most recent 2012 elections.

Genre(s):

Movie/Mini-Series

,

News/Documentary

,

Documentary
Show Type:

TV Movie

Season 1 premiere date:

Jan 24, 2014

Episode Length:

92
It offers a quiet, empathetic picture from the perspective of Romney and his family of what it's like for a human being to experience the glare of a modern media campaign and to offer himself up for rejection, twice.

Given the filmmaker's unrestricted access to Mitt Romney through both presidential campaigns, Greg Whiteley's Mitt is an unsurprisingly warm portrait. Which isn't to say it isn't full of tensions, when not outright suffering, perceptible through all the upbeat chatter from the candidate and his wife, campaign advisers, the Romney sons and their wives.

The film offers a version of the real Mitt, performative and authentic, charming and awkward, occasionally at the same time.

The depictions of Romney and his clan are honest and intimate, sure, but honesty and intimacy don't necessarily produce insight, and Mitt's mistake is to assume that they do.

Mr. Romney is likable in this depiction. But little in Mitt suggests that he is also electable.

Mitt, Greg Whiteley's fly-on-the-wall documentary about Mitt Romney's two presidential campaigns, is always interesting (how could it not be, with the remarkable degree of access the candidate gave the filmmaker?) but never really involving.

Mitt focuses on a couple of flashpoints: the unsuccessful 2008 primaries against John McCain, the successful 2012 primaries and the 2012 general election. In none of these do we get any "aha, so that's how he really feels" moments. It's more a portrait of someone who assesses each situation accurately, good or bad.
Leave politics aside for a second, this documentary will blow any close observers mind; a group of people so awe-strikingly normal....

Leave politics aside for a second, this documentary will blow any close observers mind; a group of people so awe-strikingly normal.... determining the news of an election that dominated all our lives. People this only happened 14 months ago - but the 2012 campaign was longer than that. This movie is much needed closure for all those years. I highly recommend it.

…

Expand

Wonderful look inside the life of a kind and honest family man, who wanted only the best for his country. An empathetic depiction of someone

Wonderful look inside the life of a kind and honest family man, who wanted only the best for his country. An empathetic depiction of someone the media refused to reveal.

…

Expand

A very interesting look into the process of a presidential campaign, and what it means for both the candidate and his family. This is best

A very interesting look into the process of a presidential campaign, and what it means for both the candidate and his family. This is best watched from an apolitical standpoint, and the documentary does its best not to make political commentary, no pass judgement one way of the other on its subject, overall, solid.

…

Collapse

Good, but not great. Worth a watch, but not a must watch.

This a somewhat interesting documentary, but it's unlikely to change yourGood, but not great. Worth a watch, but not a must watch.

This a somewhat interesting documentary, but it's unlikely to change your opinion of Mitt one way or the other and it doesn't offer anything up that truly surprises or impresses. There is no doubt that Mitt was presented horribly as a candidate and while this will confirm that he is not in fact an automaton that's about all it does.

A major determining factor in whether you will enjoy it or not is how much you already know about elections and how political campaigns work. If you don't know too much, then I would say you will find this enlightening. If, however, you are into politics or studied it extensively, you won't find anything you don't know in this film.

It's not bad. In fact, it's decent, but it really is one of those films that pays off more when you don't know anything going in. If nothing else it may put to rest the idea that Mitt is some kind of robot....I think. Wait, what if that's what they want you to think.

If it seems interesting to you, go check it out...just don't expect it to be some kind of revelation. You get a pretty good look at the inner workings of a large scale campaign and you get to see a Mitt Romney who actually seems like a human.

…

Expand

BOrrrrrrrrrING! Zzzzzzzzzz....! There really is no other way to describe it and i mean absolutely no offense to any of his past and current

BOrrrrrrrrrING! Zzzzzzzzzz....! There really is no other way to describe it and i mean absolutely no offense to any of his past and current supporters.

…

Expand