Network:

CBS

Series Premiere Date:

Sep 22, 2009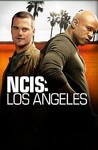 Starring:

Louise Lombard

,

Linda Hunt

,

Miguel Ferrer

Summary:

The NCIS spinoff reintroduces the Office of Special Projects (OSP) in Los Angeles where G (Chris O'Donnell) and Sam (LL Cool J) go undercover to solve cases.

Genre(s):

Drama

,

Action & Adventure
Please enter your birth date to watch this video:
You are not allowed to view this material at this time.
Writer and executive producer Shane Brennan has worked on "NCIS" for years; he knows what he's doing and how to do it well; the casting is solid, the crimes international. What's not to like?

The nonstop action lulls you into kind of a pleasant daze--as if Cool J were saying to the screen, "Sit back and relax, ma'am, you're in good hands." It's certainly not brain food, but I'll be back for a second helping.

It's all about the crimes, the technology, the guns, and, mostly about not having--or wanting--to think too much.

It's a serviceable hour that takes the NCIS formula--a light tone and a lot of banter wrapped around a fairly rudimentary investigatory plot--and transfers it to a special, undercover NCIS division in Los Angeles. Nothing more, but also nothing less.

It's a Pre-Cambrian specimen that crept out of the primordial ooze of TV past, with a rhythm so profoundly familiar that if you happened to fall asleep during the first few minutes and woke up for the last, you'd be able to mentally reconstruct the entire program from scratch.

It's slightly less entertaining than the moderately entertaining original, with a far-fetched connection that these undercover wonders somehow have something to do with the Navy, which is the "N" in NCIS, and who really cares what the "CIS" is?

One could watch NCIS: Los Angeles. But one could also watch paint dry with far less pain and no less gain.
Its clear from the start that Belesario is not directing this series, and unfortunately it turned into just another boring CSI wannae with

Its clear from the start that Belesario is not directing this series, and unfortunately it turned into just another boring CSI wannae with little character development, no humour, and quite a lot dumbing down. Take the first episode - "my cocaine is pure" says the drug dealer. What drug dealer says that? But no, we are so stupid we have to be told the white stuff in the suitcase is cocaine. The slick, snappy writing of the original series and the focus on team dynamcis and the relationships between the team members are no where to be seen, while the chemistry between the characters, apparent in the spin-off episodes but evaporating in a high-tech blaze by the first episode, leaves the two main characters playing their roles like straight men playing a gay crush in an amateur dramatics group. What a disappointment.

…

Expand

This NCIS spin-off is better than the original series in all aspects. The actors are more fun to watch and sometimes a little bit over the

This NCIS spin-off is better than the original series in all aspects. The actors are more fun to watch and sometimes a little bit over the edge, but this is what makes this show interesting in comparison to the original which I have stopped watching.

…

Expand

I thought it was good. While it does have room for improvement and the characters should flesh out a bit it was overall a light show good to watch.

NCIS did not need a spin off. Tired plot, characters trying too hard to be believable. Insufficient explanation of where the woman head of

NCIS did not need a spin off. Tired plot, characters trying too hard to be believable. Insufficient explanation of where the woman head of the unit went from last season. Seems disjointed. Will be surprised if it lasts.

…

Expand

Great actors, most already famous, with new faces and different positions. However the characters backgrounds aren't enough, the humor

Great actors, most already famous, with new faces and different positions. However the characters backgrounds aren't enough, the humor is rarely shown and when shown its not even that funny. Even most of the story line is hard to follow! They are great actors but, the writers could do better considering that they are professionals. One more thing is that the show, NCIS: LA, doesn't have the same or even better warm feeling then its brotheren NCIS. Other than that the shows at least decent.

…

Expand

Doesn't resemble original at all. Too many main characters. Just another mundane cop show. Goofy.

Sucks, Sucks, Sucks--This is gonna be a tough one..The show has'nt got a single redeeming quality--not one..And the cast of characters--well,

Sucks, Sucks, Sucks--This is gonna be a tough one..The show has'nt got a single redeeming quality--not one..And the cast of characters--well, ya got that one right--Characters.. From the retired once "Tossed Midget Champion" in charge of the smoldering and mooding crew--to the smoldering and moody crew itself. Whoa baby, Who in the heck is writing the weekly scripts? Steven Hawkins? Because the stuff is outta this world. If it was'nt for the Hot Girl with the envious rack and those hot cars, the show would have absolutely nothing worth viewing. Who could possibly be watching this mess? Not one of the characters is beleivable --OMG, the latest episode had what's his name having been a Romanian child immigrant. What? Are they sure this is the story line to pursue? How about a little realism here..Obviously the character could have been the long lost son of an IRA member who was tortured and killed in Belfast ( he looks Irish) When's the last time you saw a Romanian looking like him? Musta been around the same time as that Blonde Blue eyed Shirpa from Tibet ! I mean, c'mon Hollywood--is that the best ya got? Looks like the whole country along with our evening entertainment is headed the way of Washington---FLUSH TWICE !

…

Expand