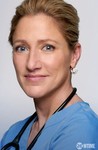 Summary:

Bobby Cannavale, Billie Joe Armstrong, and Rosie Perez guest star on the fourth season of the dark comedy that opens with Jackie heading to rehab.

Genre(s):

Drama

Show Type:

In Season

Season 4 premiere date:

Apr 8, 2012

Episode Length:

30

Air Time:

09:00 PM
Falco's performance never loses a weary, trudging toughness and, at the core two hard kernels of anger and sorrow. [16 Apr 2012, p.50]

Falco, Eve Best (Ellie O'Hara) and Anna Deavere Smith (Gloria Akalitus) are flawless, and... very amusing.

Excellent questions propel us back into the world of one of TV's most uncompromising dark comedies.

Nurse Jackie season 4 is all consequences, all the time--and is much, much more satisfying overall as a result.

The people around Jackie made me stick with this show even when its main storyline was going nowhere, but now that it's committed to really engaging with its title character, it's become appointment TV for me again.

Putting Jackie in rehab actually works out well comedically, too, because she's surrounded by a new batch of odd characters to bounce off.

Nurse Jackie's pleasures lie in the smaller moments and interactions that are buried in a morass of contrived narrative threads.
Season 4 of Nurse Jackie is easily the best yet. The storyline is finally moving forward, and redemption is coming. Falco's acting is better

than it's ever been.

…

Expand
Published:

January 5, 2010

Read about the biggest and best new series debuting in the coming months, find out when your favorite programs are returning, and watch trailers for over two dozen shows.