Network:

Netflix

Series Premiere Date:

Jul 11, 2013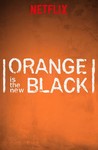 Starring:

Michael Harney

,

Kate Mulgrew

,

Natasha Lyonne

Summary:

Season two finds Piper (Taylor Schilling) spending time in solitary, while Litchfield adds a new inmate in Vee (Lorraine Toussaint), who has a history with Red (Kate Mulgrew).

Genre(s):

Comedy

,

Drama
Season 2 premiere date:

Jul 11, 2013

Episode Length:

60
Please enter your birth date to watch this video:
You are not allowed to view this material at this time.
Orange Is the New Black remains a vibrantly hued, singular achievement. Darkly dramatic and comedically spiked, it deals in the dehumanization and restoration of both guards and inmates.

Through the six episodes of the second season made available to critics, it's clear that Orange is not only as great as it was the first season, but arguably even better.... It's terrific.

The memorable characters, playful tone, and subtle examination of culture, gender, and social roles continue to impress, as does the underrated ensemble, led by more confident work from Taylor Schilling than in the first season. If anything feels different, that's it. There's a striking sense of confidence across the board.

Just as in TV's first flashback-heavy, multi-character drama "Lost," it's the flashbacks that deepen and humanize the characters, and that makes Orange a unique and outstanding series. Piper's story may draw viewers to the show, but it's her fellow inmates who make time spent inside this women's prison worthwhile.

Orange Is the New Black is a cultural phenomenon and worthy crowd-pleaser--and is the one series everyone should watch this summer.

The new season's highlights feel more scattershot, and the plot offers less urgency.
Out of all the mistakes and dumb decisions netflix has chosen to make, this is not one. My fiance doesnt always agree on watching the smae

Out of all the mistakes and dumb decisions netflix has chosen to make, this is not one. My fiance doesnt always agree on watching the smae shows as I, but he cant get enough of this one. Orange is the New black is definantly an AMAZING show and they have done such a great job witht choosing the actors and actresses who make this show possible

…

Expand

Season 2 is even better than season 1 ( Which I thought was revolutionary and magnificent ). It is bolder, funnier, wittier and just an

Season 2 is even better than season 1 ( Which I thought was revolutionary and magnificent ). It is bolder, funnier, wittier and just an improvement all around, which is pretty hard to do when your first season was near perfect. Orange Is The New Black season 2 is a 9.510.

…

Expand

Orange is the New Black is by far the most binge worthy show there is on Netflix. Throughout the entirety of season two it never failed to

Orange is the New Black is by far the most binge worthy show there is on Netflix. Throughout the entirety of season two it never failed to make me laugh, feel angry, or feel sorry for the characters I have known for only 26 episodes. The character development is outstanding and all of the actors give nothing below a stellar performance. The mix of dark comedy and drama makes the tone right for every scene. What makes this particular 13 episodes even more satisfying is the fact that I can feel satisfied about the season I just witnessed and aren't going off the charts about that I have to wait months for episodes. That's the advantage about getting all the episodes at once, you don't get used to missing it every week or more. You can watch and enjoy. It is hard not to recognize that this show is something special and not something you watch when you have time, but crave the time you spend watching it. This is by far the most enjoyable show in a long time and I hope it stays that way.

…

Collapse

First of, congratulations to the OITNB for getting renewed for a third season! Firstly, I'd like to star off by including my feelings about

First of, congratulations to the OITNB for getting renewed for a third season! Firstly, I'd like to star off by including my feelings about the series upon heading into season 2. Of course after the end of season 1 I was scared for Piper as I admittedly root for her to get out of prison to enjoy her life with Larry, as anyone would do in a real life scenario. I began to get annoyed with her lack of judgement and stupid decisions regarding Alex and loath their relationship. I began, however began to sympathize with Larry and began to realize I was really concerned with his happiness. I feel like the other subplot are so minuscule compared to their relationship. So based on that, here's what I liked about Season 2. I loved the subplot with Vee and Red. It really brings a dramamtic twist lacking in the racial barriers of the prison. I find myself sympathizing with Red. Also, even while we expect tragic plot twists which we have, i enjoyed the development of Heeley and the cancer inmate. These discoveries and lessons they find are uplifting and shed some light on a dark setting. I am also very please with the demise of Fig. Kaputo seems to have some good intentions although it seems hes doomed. Most importantly, I am really satisfied with the relationship that has come about between Larry and Polly. At this point i expect Larry to be unconcerned with waiting around for Piper as her actions have been questionable. They look more natural together and it makes you feel for them. It allows me to come to terms with Piper being in prison and allow myself to watch her interact without just being concerned with her release. After seeing Piper make another stupid decision and lie under oath, we see Alex able leave, it just doesnt seem like we can hae any sympathy for her at the moment. Few minor things i wasn't to particularly fond of. With the exception of the arrest of Pornstache, i really see no progress in that situation even after the confession to confession to Kaputo. The lying under oath scene wasnt really addressed which was bugging me because since Alex's testimony was worth enough to even get her out of prison, we must conclude that the court has the evidence to prove she was in fact lying. Maybe that will be addressed in season 3? Expected more of a dramatic ending in a cliffhanger sort of way. We learn Piper is not done with Alex which is ok i guess considering Polly and Larry are in love. Overall i gave it a 9/10 Definitely binge worthy.

…

Expand

Orange is the New Black Season 2 is by far my favorite so far! The story just keeps getting better and better! Oh, and did I mention every

Orange is the New Black Season 2 is by far my favorite so far! The story just keeps getting better and better! Oh, and did I mention every episode gets released on Netflix at once if you don't know already, and it's absolutely binge worthy!

…

Expand

I'm sorry but 3 episodes in and i'm bored to tears. The characters have worn out their welcome. the european chef, the sassy latinas, the

I'm sorry but 3 episodes in and i'm bored to tears. The characters have worn out their welcome. the european chef, the sassy latinas, the funky haired prisoners, the crazy christian piper beat up with the annoying voice. yawn. piper is as pale as ever, more downtrodden then before. boring/annoying.

…

Expand

It had potential, but has been ruined by the blatant wanna-be edginess.. and by that I mean the OTT nudity, language and utterly absurd events

It had potential, but has been ruined by the blatant wanna-be edginess.. and by that I mean the OTT nudity, language and utterly absurd events that take place in this fantasy-land womens prison. Nothing heaps more substance and less dumbed down desensitizing nudity crap couldn't handle though.

…

Expand