Network:

HBO

Series Premiere Date:

Dec 2, 2001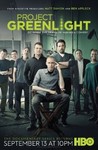 Starring:

Chris Moore

,

Shiri Appleby

,

William Sadler

Summary:

One of the most unique concepts in TV history. "It's the Hollywood Cinderella story. Two childhood friends share an apartment in LA, struggling to break into acting. Unknown after years of hard work and tired of bit parts, they write their own script and star in it. Not only do they get

One of the most unique concepts in TV history. "It's the Hollywood Cinderella story. Two childhood friends share an apartment in LA, struggling to break into acting. Unknown after years of hard work and tired of bit parts, they write their own script and star in it. Not only do they get recognized, they become famous and win an Oscar for Best Screenplay. A dream? Hardly. It's the true story of Matt Damon and Ben Affleck. And it is this fairy tale come true that inspired them to team up with American Pie producer Chris Moore, and Dimension, to create a contest and community that would open the industry to aspiring writers and directors who need a big break to jump start their dreams."-PGL website
This 3rd season they are trying something completely different. First, a new network is picking up the show to give it new life. Thanks go out to the Bravo network for continuing these dreams. Second, a different studio, Dimension, has stepped up the reward to 2 million dollar to produce the movie. Third they have changed from a feel good movie to a Horror movie. Since it would be a horror movie this time, one of the greatest horror directors was called in to help produce it - Wes Craven.

…

Expand

Genre(s):

Reality

,

Game Show

,

Documentary
Season 2 premiere date:

Jun 22, 2003

Episode Length:

60

Air Time:

10:00 PM
Whether the 'Greenlight' gang intentionally gambled on the dark horses in the hopes of winding up with a more compelling TV show, we'll never know. But as interesting and informative as it would have been to watch a levelheaded and talented filmmaker tackle his or her first studio project, it would pale in comparison to 'Efram and Kyle's Big Adventure.'

The personality dynamics are fun to watch even if the film turns out not to be.
Published:

September 2, 2015

Get the latest details on your favorite TV shows returning this fall, including Fargo, Transparent, Empire, American Horror Story, The Leftovers, The Affair, The Returned, Arrow, and The Knick.