Network:

HBO

Series Premiere Date:

Dec 2, 2001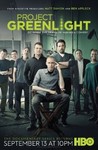 Starring:

Chris Moore

,

Kevin Pollak

,

Brian Dennehy

Summary:

One of the most unique concepts in TV history. "It's the Hollywood Cinderella story. Two childhood friends share an apartment in LA, struggling to break into acting. Unknown after years of hard work and tired of bit parts, they write their own script and star in it. Not only do they get

One of the most unique concepts in TV history. "It's the Hollywood Cinderella story. Two childhood friends share an apartment in LA, struggling to break into acting. Unknown after years of hard work and tired of bit parts, they write their own script and star in it. Not only do they get recognized, they become famous and win an Oscar for Best Screenplay. A dream? Hardly. It's the true story of Matt Damon and Ben Affleck. And it is this fairy tale come true that inspired them to team up with American Pie producer Chris Moore, and Dimension, to create a contest and community that would open the industry to aspiring writers and directors who need a big break to jump start their dreams."-PGL website
This 3rd season they are trying something completely different. First, a new network is picking up the show to give it new life. Thanks go out to the Bravo network for continuing these dreams. Second, a different studio, Dimension, has stepped up the reward to 2 million dollar to produce the movie. Third they have changed from a feel good movie to a Horror movie. Since it would be a horror movie this time, one of the greatest horror directors was called in to help produce it - Wes Craven.

…

Expand

Genre(s):

Reality

,

Game Show

,

Documentary
Season 1 premiere date:

Dec 2, 2001

Episode Length:

60
Making a film is kind of a nightmare, but a riveting one. And Project Greenlight is in itself a riveting documentary. It's got a hero, it's got stars, it's got drama. In 12 parts, we'll find out if there's a happy ending.

An engaging and illuminating look at the making of a Hollywood film and the business of manufacturing popular culture. [1 Dec 2001, p.1D]

Miramax will release the winner's movie next year. Its value, at this moment, is a question mark, but Project Greenlight is an impressive exclamation mark. [28 Nov 2001, p.101]

The early episodes of Project Greenlight do a great job of demonstrating just how important access is in Hollywood. [2 Dec 2001, p.C04]

Project Greenlight distinguishes itself with its surprisingly warts-and-all approach. As it progresses, we get to see the sort of naked-ego shots and bottom-line talk you'd expect Miramax and its mob to have kept under wraps. [30 Nov 2001, p.D1]

Much is written today about the products that come out of Hollywood, but rarely do we glimpse the drudgery that's involved in bringing movies to life. Project Greenlight offers a rare and unvarnished glimpse at the friction-filled cogs and gears that drive the Hollywood machine. [2 Dec 2001, p.TV-5]

Project Greenlight is a dream come true for a guy named Jones, but it looks like less of a thrill for the average viewer.