Network:

NBC

Series Premiere Date:

Oct 11, 1975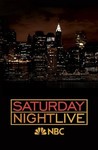 Starring:

Phil Hartman

,

Jan Hooks

,

Jon Lovitz

Summary:

"Live from New York, it's Saturday Night!"

Saturday Night Live is a sketch comedy show that has run since the fall of 1975. Many now-famous actors and actresses such as Dan Aykroyd, John Belushi, Jane Curtin, Chevy Chase, Bill Murray, Gilda Radner, Paul Shaffer, Eddie Murphy, Joe"Live from New York, it's Saturday Night!"

Saturday Night Live is a sketch comedy show that has run since the fall of 1975. Many now-famous actors and actresses such as Dan Aykroyd, John Belushi, Jane Curtin, Chevy Chase, Bill Murray, Gilda Radner, Paul Shaffer, Eddie Murphy, Joe Piscopo, Julia Louis-Dreyfus, Martin Short, Damon Wayans, Joan Cusack, Robert Downey Jr., Dennis Miller, Phil Hartman, Jon Lovitz, Conan O'Brien, Mike Myers, Ben Stiller, David Spade, Chris Farley, Adam Sandler, Chris Rock, Rob Schneider, Norm MacDonald, Molly Shannon, Will Ferrell, and Tina Fey got their start from Saturday Night Live. SNL is still unique amongst other sketch shows because of the fact that it has always been live.

Also known as:

"NBC's Saturday Night" from October 11, 1975 to July 31, 1976.
"Saturday Night" from September 18, 1976 to March 19, 1977.
"Saturday Night Live" since March 26, 1977.

"Good night and have a pleasant tommorow!"

…

Expand

Genre(s):

Comedy
Season 15 premiere date:

Sep 24, 1989

Episode Length:

90
Please enter your birth date to watch this video:
You are not allowed to view this material at this time.
The show, in short, is once again delivering laughs. So why, for a veteran fan, does the new Saturday Night Live still seem like a pale imitation of its old self? For one thing, the most popular bits -- Carvey's Church Lady, the body-building brothers Hans and Franz -- are the weakest parts of the show, crowd pleasers that depend on makeup gimmicks rather than nimble gags.