Network:

CBS

Series Premiere Date:

Sep 5, 2001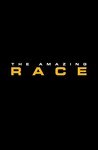 Starring:

Ryan Danz

,

Mike White

,

Ethan Zohn

Summary:

The Amazing Race 15: The newest journey begins on September 27, 2009. Teams for this season include a pair of Harlem Globetrotters and a fan of the program who has Asperger's Syndrome. Teams will face many obstacles along the way, including stops at nearly a half dozen locations never before

The Amazing Race 15: The newest journey begins on September 27, 2009. Teams for this season include a pair of Harlem Globetrotters and a fan of the program who has Asperger's Syndrome. Teams will face many obstacles along the way, including stops at nearly a half dozen locations never before seen on the race and the Switchback-- a new race mechanism that allows one team to force another to turn back and redo the leg's Roadblock.

The Amazing Race 14: The newest Amazing Race adventure has come and gone! The new season began on February 15, 2009, with the racers facing a challenging adventure with stops in Central Siberia and Beijing. The entire look and feel of the race was updated for the new edition and viewers were also given a more fast-paced and exciting race with, among other things, less time spent on airport drama. Teams this season include a pair of movie stuntmen, two self-described hillbillies and a mother and son team featuring the race's first ever deaf contestant. Overall, this season was well-regarded by fans, featuring a mixture of interesting and likeable teams as well as some great dramatic moments. Some, however, lamented the lack of diversity of locations, as well as race planning that seemed to favor one particular team. Congrulations to Tammy and Victor, winners of this season of the race. Watch for the fifteenth season, coming in the fall!

The Amazing Race 13: This season of The Amazing Race came to CBS on September 28, 2008 and ended on December 7. This season saw a wide-ranging adventure with visits to such diverse locales as Kazakhstan and Cambodia. Reaction to this season was once again mixed, as were ratings. Congratulations to Nick and Starr, winners of this season of the race.

The Amazing Race 12: This adventure began on November 4, 2007 and ended in January 2008! CBS officially announced the return at the same time as the announcement of the cancellation of Viva Laughlin, giving viewers less than two weeks notice before the start of the new season. This season was lauded by both critics and viewers, becoming a new favorite for many. Congratulations to TK and Rachel, the winners of the twelfth season!The Amazing Race 11: All Stars --- The first-ever All-Star edition for The Amazing Race has ended. This season featured eleven teams who raced on previous seasons of the program. As these teams raced around the world once more, they found themselves facing all-new challenges. This season had its share of surprises, but was met with mixed reviews by fans. Some were disappointed with the uneven structure of the race, as well as challenges that in many cases were considered poorly planned. Others, however, were entertained both by seeing the development of new dynamics when it came to past racers and the flaring of rivalry and drama between teams. Congratulations to Eric and Danielle, winners of The Amazing Race: All-Stars.General format:The Amazing Race is a Reality program featuring teams of two racing around the world for a cash prize of $1,000,000. The teams compete in thirteen legs traveling all over the world. In most legs the last team to arrive at the pit stop is eliminated. When only three teams remain in the race, they compete in a final leg. The team in first place is the winner of $1,000,000 and the winner of The Amazing Race.The Amazing Raceis a seven-time winner of the Primetime Emmy Award for Best Reality-Competition Program, having now picked up its seventh award at the 2009 ceremony. Now also a winner in the Creative Arts department for Outstanding Picture Editing For Nonfiction Programming (Single or Multi-Camera) in 2005.The Amazing Race is on internationally! You can catch The Amazing Race on CTV in Canada and check listings for airings in other markets. Missed past seasons of The Amazing Race and looking perhaps for a way to catch up, other than the DVDS? Watch for repeats on FOX Reality and the Travel Channel. For those in Canada, catch the program on OLN.Merchandise for The Amazing Race is available. Visit CBS's website at TV.com and link into their official store to find a variety of official merchandise. Merchandise for the program can also be found on various unofficial sites and on eBay. The Amazing Race is proudly sponsored by Travelocity -- "You'll never roam alone!"The Amazing Race is now available on DVD! Both the first and seventh seasons are now available, featuring commentary, Side Trips and Mat Chats, along with other exciting bonus features. Unfortunately, due to low sales, it has been said that it is unlikely that additional volumes will be released. Still, if you'd like to express your opinion on other possible releases visit the website TVShowsOnDVD. You must register first before voting --- registration is free and only requires a small amount of personal information to prevent people from voting more than once.

…

Collapse

Genre(s):

Reality

,

Game Show

,

Travel
Please enter your birth date to watch this video:
You are not allowed to view this material at this time.
"The Amazing Race," which combines the glossy production values of an IMAX movie, the physical demands of "Eco-Challenge" and the human drama of "National Lampoon's Vacation," sets new standards for reality TV. This is as good as it gets. [5 Sep 2001]

This rousing, scenic contest could well set the entertainment standard for new series this season. [2 Sep 2001]

The best so-called "reality" series since "Survivor." ... "Race" is not only exciting but fascinating to look at. [4 Sep 2001]

If you're like me, this show will hook you in.

The pace, beginning with the group's launch in New York City, is fast enough to make the race, not the accompanying whining, the main event. [5 Sep 2001]

A dense stew of contestants, rules and requirements. ... Some viewers may be content and even entertained by this dramatically photographed jumble of elements, but I found tonight's installment confusing to the point of being off-putting. [5 Sep 2001]
Its great! Its a great series to keep up with every week. But at times I see the competers stress.
Published:

August 7, 2011

Saturday, the Television Critics Association handed out their annual awards to the best TV shows and actors of the past year, including a pair of trophies for AMC's "Mad Men." Get a complete list of winners and nominees inside.

Reality competition shows have become a fixture of primetime television over the past decade. Our reality TV expert selects some of the best and worst examples of the genre from the past 10 years.