Network:

Starz

Series Premiere Date:

Sep 6, 2014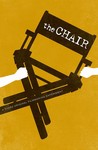 Summary:

Two first-time directors, Shane Dawson and Anna Martemucci, work on the same script by Dan Schoffer in the documentary series from Project Greenlight's Chris Moore. Ticket sales and digital voting will determine the winner of the $250,0000 prize.

Genre(s):

Reality

,

News/Documentary

,

Documentary
Season 1 premiere date:

Sep 6, 2014

Episode Length:

60

Air Time:

11:00 PM
The show's best tension comes from the awesome/awful self-awareness that plagues the directors as they attempt to make a film while being very much filmed themselves.

Even if you've never wondered how a movie comes about, The Chair makes the process feel almost cinematic.

The competition element is an intriguing twist, but what makes The Chair so compelling, beyond the usual monetary and production crises you'd expect during a four-week shoot in wintry Pittsburgh on a $600,000 budget, is watching two distinct personalities shape the material in such thoroughly different ways.

Once The Chair gets beyond producers bloviating, it's a more interesting series about the two newbie directors.

It's tough work that may help the viewer appreciate the miracle that occurs any time an indie movie actually makes sense, let alone transports audiences.

The more we get to see each concept, the more interesting The Chair could become. But strap yourself in for long, detailed meetings, mostly populated by people wearing knit caps, about stuff that either will make no sense to you or that you don't care about.
Easily the best reality television show on air. Insightful and engaging look at directing and the grueling process experienced by these first

Easily the best reality television show on air. Insightful and engaging look at directing and the grueling process experienced by these first time directors.

…

Expand