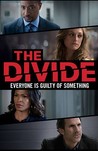 Starring:

Nia Long

,

Clarke Peters

,

Damon Gupton

Summary:

A caseworker with The Innocence Initiative, Christine Rosa (Marin Ireland) clashes with district attorney, Adam Page (Damon Gupton) over a 11-year-old murder case in this legal drama created by Tony Goldwyn and Richard LaGravenese.

Genre(s):

Drama
All the pieces are here, not just for a real potboiler, but a satisfying character piece, the sort of show that can flood my living room anytime.

The Divide is a tense and thoughtful drama, with what promise to be complex characters and at least one breakout performance.

The leads are extraordinary. Ireland brings a nervy and riveting conviction to the role of the advocate. For Gupton (NBC's Prime Suspect), this is a charismatic, career-making role, and the most potent inducement to watch The Divide.

There's a certain amount of melodrama in the premiere (which is all that was previewed for critics), but the beginning fits a fair amount of nuance into a package that could have been a soapbox. Ireland in particular gives Christine fine shading, and the way that race plays into the story--and into Adam's career ambitions--feels more natural than engineered.

The strength of the show is that it reflects the truth that the justice system was created and is administered by men and women, who have complicated thoughts and points of view, and who may mean well, or be blinded by their own frailty and ambition.

It's not perfect--the pace is a bit plodding at times,; some characters hew a little too close to types--but overall The Divide is an engaging endeavor.

There's no nice way to say the leads simply aren't especially compelling, which might help better sell this otherwise familiar tale that hinges on a central mystery built around a death-penalty case.