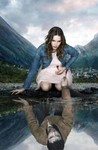 Summary:

People long dead return to a small town with no knowledge of their death including a 15-year old girl (Yara Pilart) killed in a car accident four years ago, a groom (Pierre Perrier) who died ten years ago, a young murdered boy (Swann Nambotin), and a serial killer (Guillaume Gouix) in this

French drama (known as Les Revenants in France).

[Originally aired 26 Nov 2012 - 17 Dec 2012 on Canal+]

…

Expand

Genre(s):

Drama

,

Horror
Show Type:

Hasn't Aired

Season 1 premiere date:

Oct 31, 2013

Episode Length:

50

Air Time:

12:00 AM
To my mind, it's the best series of the fall, and with the tonally similar "Top of the Lake," possibly of the year.

The Returned, in French with subtitles, is beautiful, riveting and above all thought-provoking.

The creepiness is slow and almost elegant. The vision is grand, epic even. The music, by Mogwai, is wonderfully absorbing. The whole creation, by Fabrice Gobert, is first-rate supernatural drama more than a mere horror show.

It's eerie, suspenseful and yes, subtitled, but give the premiere a chance and you'll return for more.

Some of the encounters evoke the returned abductees in Close Encounters of the Third Kind, while others have the nasty, bone-deep chill you associate with John Carpenter's stalk-and-kill classics. Beneath it all is an air of existential dread. The universe is out of order. Life itself has gone haywire.
"Les Revenants" ("The Returned") is a profoundly meditative, brooding series. The acting, direction, cinematography, soundtrack (courtesy of

Scottish band Mogwai), and overall cohesion of all its elements truly make it stand apart from almost any other show in recent memory.

…

Expand

This show will haunt you to the ends of your TV-series watching days. Don't believe the negative comments by some of the users here. I

understand that they somehow have felt like there was no big resolution at the end of the series but just like GOT and other big series, the plot is just fabricated that way. Everything about the series is fantastic. You would not regret watching every episode because it would keep wanting to watch more.

…

Expand

The Returned is atmospheric, creepy, and completely captivating. And it's a slow burn, with the patience and confidence to slowly reveal

relationships, connections, and what may or may not be happening. Every episode is titled after a character, and each one is riveting beyond words.

The performances are uniformly wonderful I can't remember ever seeing so many interesting, haunted faces in one show.

The music and sound design are by the great Scottish band Mogwai.

I've seen all 8 episodes, and I'm thrilled that a second season is coming. If a television show can be labeled great art, The Returned deserves that label. Simply put, it's perfection. You do not want to miss this.

…

Expand

Well written with many subtle twists and turns that answer some questions and leave others unanswered or are they? Enjoyed this series

tremendously and am excited for the second season which I think will take us into the next chapter of life after The Returned.

…

Expand

Like Lost but just in one Season. first it seems intriguing then it goes along for some episodes where nothing happens than goes completely

**** in the last two episodes. Extremely disappointing.

…

Expand
Published:

December 11, 2013

We reveal the 10 best-reviewed first-year TV series that debuted this year. Plus, get a list of the top TV movies, miniseries, and specials, and rankings of all new shows by network.