Network:

PBS

Series Premiere Date:

Sep 14, 2014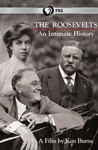 Starring:

Peter Coyote

Summary:

The 14-hour documentary series from Ken Burns covers the history and influences the family had from the birth of Theodore Roosevelt in 1858 to the death of Eleanor Roosevelt in 1962.

Genre(s):

Movie/Mini-Series

,

News/Documentary

,

Documentary

,

Educational
Show Type:

Mini-Series

Season 1 premiere date:

Sep 14, 2014

Episode Length:

120
It's a remarkable piece of filmmaking that fully rises to the occasion of its remarkable subjects. Television's new season is upon us, but this is an achievement for all seasons.

The three Roosevelts come back to memorable life in Burns' epic through archival footage, some of which has been seen before in other Burns' films, and insightful commentary from historians and writers such as Jon Meacham, Doris Kearns Goodwin, David McCullough, Blanche Wiesen Cook, William Leuchtenberg, and others.

Burns and Ward pile on so much detail, alongside so much stunning footage, that by watching this whole spread--to borrow that famous and also well-rubbed line -- will be like arriving "where we started and know the place for the first time." Magnificent. Of course.

It's a pleasure to watch, and the weaving of the narrative thread is a thing of beauty.

Burns and his frequent collaborator, writer Geoffrey C. Ward, plunge into the elements that make The Roosevelts so engrossing, enlightening and entertaining. In a seemingly effortless balancing act, Burns and Ward do justice to the massive mark these three individuals left on the country's history, while also keeping a tight focus on their inner lives.

While The Roosevelts is, yes, long and at points fast-forwardable, in its best moments it gives human breath to a well-covered period of history, all in service of an idea: showing the ways that, through these generation, America matured and changed.

The presentation is familiar, maybe a little too familiar, by now: actors reading journal entries; vintage photographs lovingly panned; historians adding commentary.... But Mr. Burns, cutting between [Theodore and Franklin's] life stories, probes the intersections with playful insight.
I don't usually watch 14 hour TV shows, but this was scheduled at just the right time.....in the lull between summer and fall seasons. Not

I don't usually watch 14 hour TV shows, but this was scheduled at just the right time.....in the lull between summer and fall seasons. Not only excellent and well done, but extremely informative. I feel like I learned more about American history from this series.......than I did in all my history classes in high school and college.

…

Expand

Ken Burns' documentaries are excellent but, I have to admit, they always seem to me to flatten out for me to almost the point of boredom.

Ken Burns' documentaries are excellent but, I have to admit, they always seem to me to flatten out for me to almost the point of boredom. "The Roosevelts" is a definite exception. I have watched three episodes so far and it has riveted my interest. I have found the Teddy Roosevelt episodes most interesting, illustrating his greatness and his failings in a harsh but intelligent light. Great documentary!

…

Expand

Burns' documentaries showed so much about these pivotal years in US history. The relationships between the two Roosevelt families made an

Burns' documentaries showed so much about these pivotal years in US history. The relationships between the two Roosevelt families made an interesting backdrop to pull the series together. I especially appreciated that PBS had the shows available online for those of us who missed the live airings. Ken Burns skillfully integrated authentic film and photos into the series which gave insights into what was going on around the characters. After watching the series, I better understand just how frightening the WW I and II years were for people and just how at risk our country was at the time. Gives me hope for the future, given the past resilience of Americans... Our leaders were not perfect and had brutal critics, but managed to do what needed to be done. Recommend watching this series.

…

Expand

Great series that brought these historic legends to life while also showing their humanity. I am not sure why anyone would think it was

Great series that brought these historic legends to life while also showing their humanity. I am not sure why anyone would think it was dull...sometimes it is the multitude of details, opportunities and lost opportunities that explain who we are. The makers of this film placed these pieces so that you and I can see these people as close as they really were.

…

Expand

Another great documentary by Ken Burns. It's extremely interesting, and I like how it shows a "warts and all" look at the family and their

Another great documentary by Ken Burns. It's extremely interesting, and I like how it shows a "warts and all" look at the family and their impact. I've watched a couple episodes so far, and I thought both of them were remarkable.

…

Expand

Has it's ups and downs. Almost boring in it's detail. Very one sided and hesitant to address the more controversial aspects of FDR and

Has it's ups and downs. Almost boring in it's detail. Very one sided and hesitant to address the more controversial aspects of FDR and Eleanor's personalities. Nothing here to offend and it will soon be part of the endless PBS pledge drive programming.

…

Expand